Mick won't let crash mar 'valuable' Vettel friendship
Mick Schumacher hopes his crash with Sebastian Vettel in Miami will have no impact on their friendship.
Since Schumacher joined the Formula 1 grid in 2021, Vettel has acted as a mentor but also has become a very close friend to his compatriot.
It is a relationship that somewhat mirrors the role Mick's father, Michael Schumacher, took on when Vettel was in the earlier stages of his career in Formula 1.
It was somewhat awkward therefore when the pair collided at the Miami Grand Prix. Schumacher attempted to re-pass Vettel down the inside, but the outcome was a hefty whack as the door quickly closed.
Vettel retired from the race as a result of the damage, while Schumacher's hopes of scoring points in Formula 1 for the first time were dashed, the Haas driver finishing P15.
Schumacher assured though that he is confident there is no danger of his and Vettel's friendship being impacted by that Miami crash.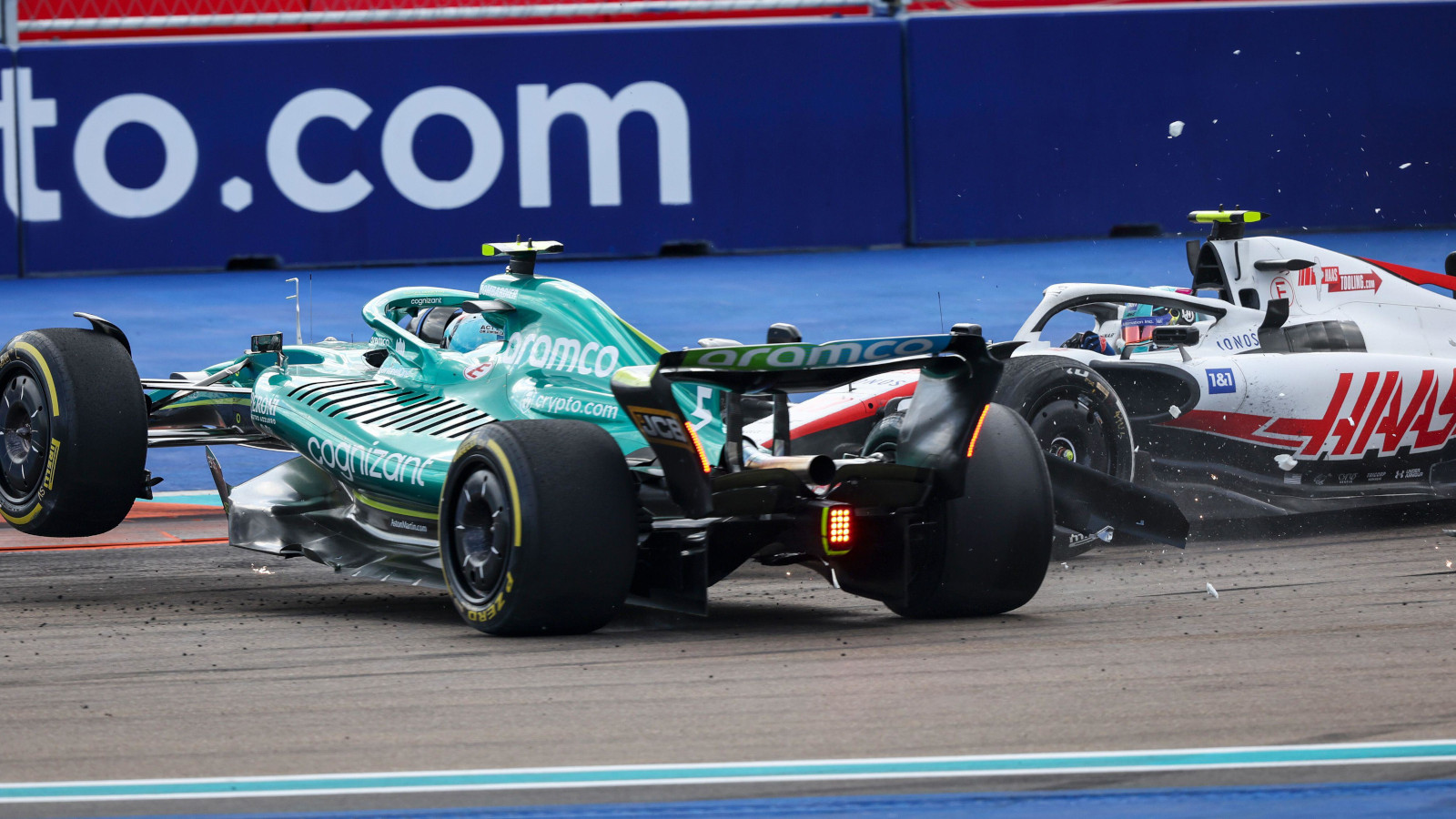 "I'm sure it will be good for me to understand what Seb thinks about it, but we just have to move on from here," Schumacher told reporters after the race.
When notified Vettel was not blaming him for the collision, Schumacher replied: "The same from my side.
"It's nice that I can learn from him. He is so valuable to me as a friend [but] obviously we are racers."
Giving his account of the incident, Vettel admitted both he and Schumacher "should have done better".
"It's obviously a shame we both made contact and both missed scoring points," the four-time former World Champion said.
"We should have done better. I need to look again."
It has not been a smooth start to the season at all for Schumacher, the 23-year-old still searching for his first point in Formula 1.
He is still taking a good deal of encouragement from Miami though, having for much of that race been a strong bet to open his account.
Asked if there were positives to take away from Miami, Schumacher replied: "Of course. I think the pace was there and even keeping Esteban [Ocon] in an Alpine behind on C4 [soft tyres] definitely showed we had great pace.
"And also on the C2 [hard tyres], we were able to stay with the guys ahead and especially with Fernando [Alonso]."
Is Aston Martin Alonso's most likely destination?
Fernando Alonso has expressed his desire to carry on in Formula 1 after this season, and Aston Martin reportedly want him in their seat for next year.