Mick reveals why Vettel stormed out of drivers' meeting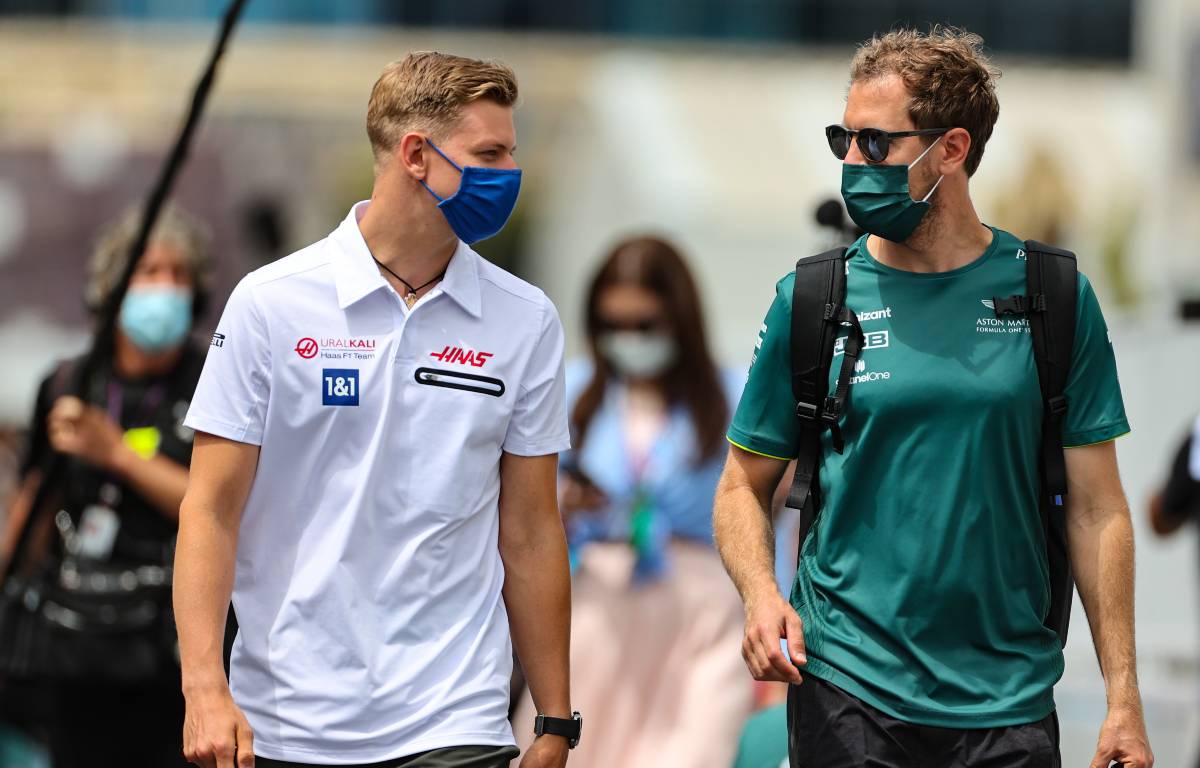 Mick Schumacher has revealed Sebastian Vettel stormed out of a drivers' meeting as the conversation was "going in circles".
Vettel was given a €25,000 suspended fine for "failing to live up to standards" and was found in breach of Article 12.2.1.f of the International Sporting Code.
The article is defined as using "any words, deeds or writings that have caused moral injury or loss to the FIA, its bodies, its members or its executive officers, and more generally on the interest of motorsport and on the values defended by the FIA".
Initial reports were vague as to why Vettel had left prematurely, but Sky Sports F1 reporter Ted Kravitz revealed after the race on Sunday the four-time former World Champion had grown frustrated at a 20-minute argument that was going nowhere.
"They kept going around…apparently, there was a big argument between all the drivers, they were talking about driving standards and it went on for 20 minutes," Kravitz explained during his Notebook show.
"Sebastian was sitting there and thinking 'look, we are going round and round in circles, we haven't got on to the actual drivers' briefing yet, if you're not going to talk about it, I'm just going to walk out'.
"He went to the race director in the end and made good, which is why he got a suspended fine and not anything else."
This reason has been confirmed by fellow racer, and good friend of Vettel, Schumacher who said things were "going in circles".
The floodgates open for Mick Schumacher
One points finish was then followed by a first top-six finish in F1 for Mick Schumacher.
"I just felt like we were going in circles with some of the things that were discussed," the 23-year-old said, as reported by Motorsport.com.
"It kind of was getting longer than necessary. I fully understand the direction from Seb and I think there were a lot more drivers who kind of felt the need to leave the briefing as well."
Vettel was also supported by McLaren's Daniel Ricciardo, who said a driver's weekend is very busy and there are other things they need to attend to.
"I don't want to speak for Seb, but sometimes we've got engineering to do," Ricciardo said.
"So I think sometimes if you're going back and forth and there's always conversations, if it goes on long and without a definitive answer then for sure some are like 'I gotta go'.
"Obviously Seb was a little frustrated with the back and forth. He obviously felt quite strongly about it."
Vettel himself has apologised for the incident but refused to give explicit details, simply saying: "Ask the FIA."