Mick 'surprised' Steiner with end-of-season pace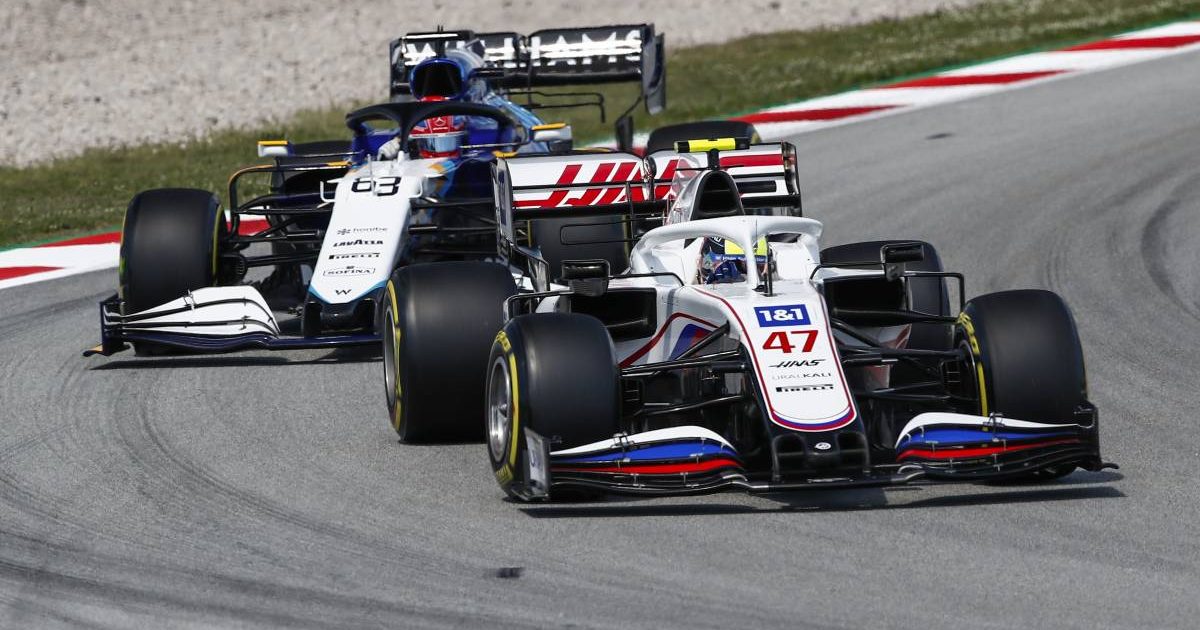 Mick Schumacher surprised his boss at Haas, Guenther Steiner, with the strong pace he showed in the final stages of 2021.
Haas spent the season as Formula 1's clear backmarkers, failing to score a point in a campaign when the VF-21 was not developed, the team instead putting full focus into their 2022 challenger, the VF-22.
Nonetheless, it was still an important season for the team as they brought their rookie duo of Mick Schumacher and Nikita Mazepin into Formula 1, describing it as their apprenticeship year.
And although there was no points scored, across the season Schumacher established himself as the stand-out driver between the pair, finishing the campaign with a strong final trio of races, harrying the back of the midfield pack in Qatar, Saudi Arabia and Abu Dhabi.
Steiner said those late strong showings were thanks to Schumacher since the car was not developed – and they took him by surprise somewhat.
Quoted by The Race, Steiner said: "I'm still surprised about it. Obviously he's getting the maximum out of it – I don't know if there's anything else left.
"But I was surprised that in the last races we were so close to the tail-end of the midfield. We are clearly behind them for the reason that we didn't develop.
"I'm a little bit surprised. The only thing I can put it down to is him because, as you all know, we haven't done any development all year."
Schumacher felt the late-season form was the result of he, the car and the team gelling to create a better and more comfortable racing unit.
He said: "It's just part of getting to know the car better, and myself. How do I feel and how do I approach things?
"In the last few races, we were able to maximise what we had and even when we didn't maximise we were still very close to Kimi (Raikkonen) and stuff.
"So I think there is a sort of improvement. But it's also the improvement in how we handle it as a team and the preparations.
"Over the year, you understand 'okay, what is it I actually need to go fast? Is it understeer? Is it oversteer?' Obviously that just comes with time and experience.
"So I think definitely it's a part of me that is able to give feedback more specifically and in a way such that it's also helpful for them.
"Probably all of that helps us to close that gap to where we are now."
And "especially as we are doing no development", Schumacher rightly saw his increase in performance level as a good sign for 2022.
Haas hope the regulatory changes will provide the pathway for them to return to challenging for points.
"The other cars, especially those midfield cars, were doing development on their cars," Schumacher continued.
"We really have a lot of motivation within the team, so for next year, if we work as we did this year, things will be good.
"I feel much more confident going towards the limit and then being close to that and keeping it at that.
"Overall, we can be pretty proud of what we have achieved and what we have, and now it's just about fine-tuning and getting those little bits out."
PlanetF1 Verdict
Mick 'surprised' Steiner with end-of-season pace
Guenther Steiner was left surprised with Mick Schumacher's pace towards the end of the season.