Mick admits there was 'tension' with Steiner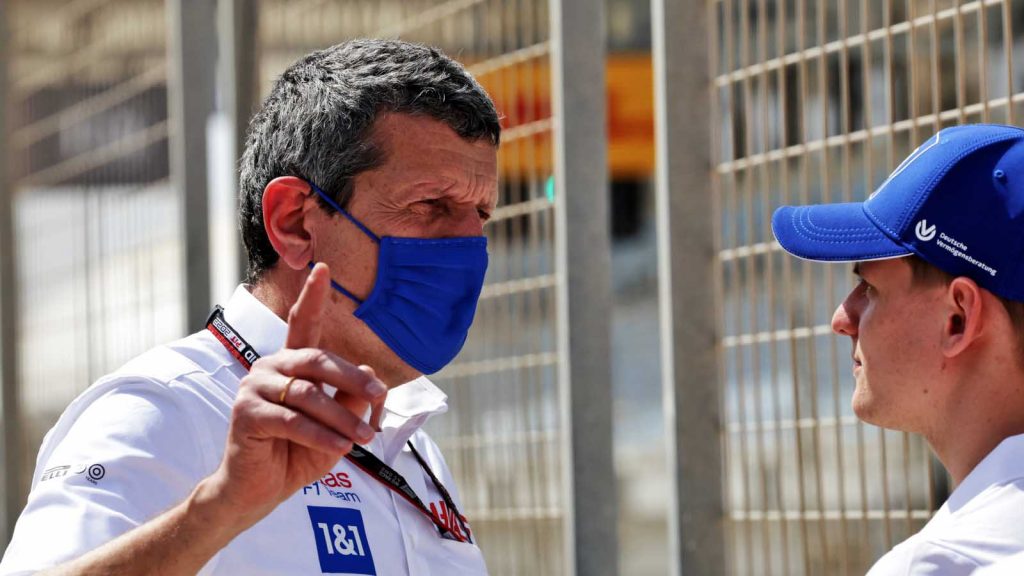 Mick Schumacher admits there was "tension" between himself and Guenther Steiner when he wasn't scoring, but says that was just "part of the frustration".
Racking up race after race without a single point on the board, Steiner accused the media of trying to create tension between himself and his driver.
The team boss insisted that everything was fine but his comments to the media were along the lines of "it's not possible to continue like this".
Schumacher broke his duck at the British Grand Prix, the German crossing the line in eighth place to champagne celebrations from his family.
A week later he was back in the points, this time P6 at the Austrian Grand Prix.
"Yes there was tension, but that's normal," he told Channel 4. "We all want to score points and I think that's part of the frustration and I understand that.
"And obviously places like Jeddah where the car was broken, is something quite expensive to us and therefore I do understand that, but it is also something that motivates us.
"And I wouldn't say it tears us apart but it actually bonds us closer together and makes us try to score more points."
Prior to scoring his points, Schumacher had a bigger repair bill than he did money in the bank from points.
He had a huge crash in qualifying for the Saudi Arabian Grand Prix and then another at the Monaco race, the repair bill said be hovering around the $2m mark after that one.
Although the driver concedes the consequences of that crash were big, he was surprised by the damage to his car as he reckons it was one of the "smaller" crashes.
"I was surprised to see Monaco turn out as it did," Schumacher said. "I thought Monaco was actually one of the smaller ones.
"I think it was probably just the angle and then the way the crash structure works.
"But I think the one I had in Jeddah was far greater than that in terms of impact.
"But those are things that passed and those are things also that made me who I am today, so obviously you try to move on but you don't try to forget because you want to learn from them."
Schumacher, who battled both Max Verstappen and Lewis Hamilton in the last two races, is up to 15th place in the Drivers' Championship with 12 points on the board.
The floodgates open for Mick Schumacher
One points finish was then followed by a first top-six finish in F1 for Mick Schumacher.