Schumacher 'crossing fingers' for rain at Spa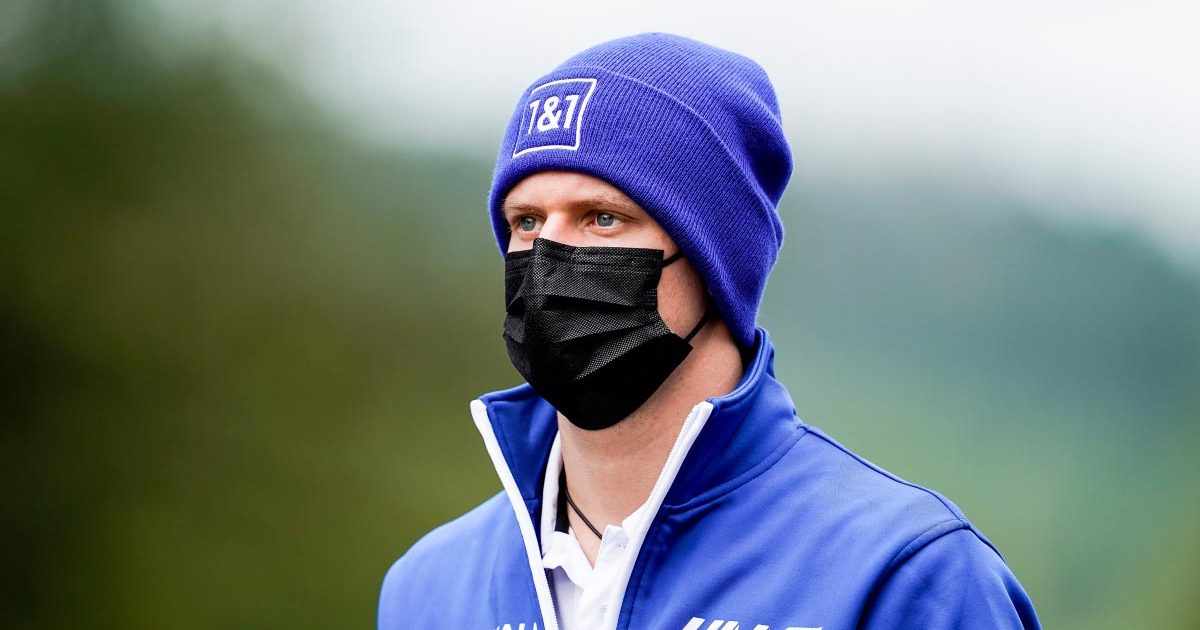 Mick Schumacher admits he is hoping for a wet weekend around Spa-Francorchamps to be able to give Haas a better chance of competing.
A frenetic wet-dry race in Budapest last time out saw Schumacher and Haas able to capitalise on the retirements at the start, keep themselves out of trouble and take a personal best P12 finish heading into the summer break.
Rain is forecast to hit the Ardennes at the weekend, so a wet Belgian Grand Prix is far from out of the question – and the young German hopes the predictions are correct.
"I'm hoping for rain, I'm crossing my fingers every night and day that it will keep on raining," Schumacher told Formula1.com.
"I was a bit scared when I arrived yesterday because it was sunny, so hopefully the rain will stay and that should give us an opportunity here."
That was a long old Thursday walk 😅#HaasF1 #BelgiumGP pic.twitter.com/ENdZU6JSIH

— Haas F1 Team (@HaasF1Team) August 26, 2021
F1 TV Pro is half price for two months! In order to claim this fantastic discount, click the following link and use the promo code SPA50 at checkout!*
*Offer expires at 23:59 on Sunday, August 29. Offer only available on Pro. Customers will need to take out a monthly subscription and this offer can only be redeemed on web. Offer not available in NL, FR or NZ.
While rookies in Formula 1 will visit plenty of circuits for the first time in their debut year, Spa is not normally one of them. Schumacher will return to the famous scene of his father's debut for Jordan 30 years ago, after being able to get behind the wheel of the 191 last month.
That said, the German started a domino effect for himself at Spa back in 2018, winning a race and sparking a run that saw him end up on the podium 12 times in 16 races in Formula 3 – before taking two podiums in Belgium in F2 last year.
"[Not] just because of the history of my dad but also I've had a few good races here," said Schumacher when asked about his excitement for heading to Spa.
"I've had my first pole position, my first race win in 2018 here with F3, which then became a streak of multiple race wins, so definitely, yes, it's a track I enjoy a lot and I enjoy a lot coming back close to home. A lot of fans come here to support me for numerous years now so yes, it's a great place."
Rumours had been swirling about a potential move to Alfa Romeo for the German rookie. But regardless of whether he leaves Haas or goes elsewhere, Schumacher said his future should be cleared up in the coming weeks.
"Well, we're getting to, I think, a closing stage in terms of contract talks, so hopefully we'll be able to reveal things soon," he concluded.