Guenther Steiner predicts Mick Schumacher will 'become his own brand'
Haas principal Guenther Steiner believes his driver Mick Schumacher is on the way to creating his own brand.
Mick was arguably the most closely followed junior racer of all time on his path towards Formula 1, understandable considering he is the son of seven-time World Champion Michael Schumacher.
The scrutiny only increased once he joined the Formula 1 grid in 2021 with Haas, while remaining a member of the Ferrari Driver Academy. The pressure ramped up as the early rounds of 2022 passed without yielding a first Formula 1 point, despite Haas' VF-22 proving to be a marked improvement on the VF-21.
But with back-to-back points scores, a P8 at Silverstone followed by a career-best P6 in Austria, Mick has now gone a long way to silencing the critics.
Steiner though explains that Mick does not want to rely on his surname, but instead is building his own brand, something which he says the German racer is already "on his way" to doing.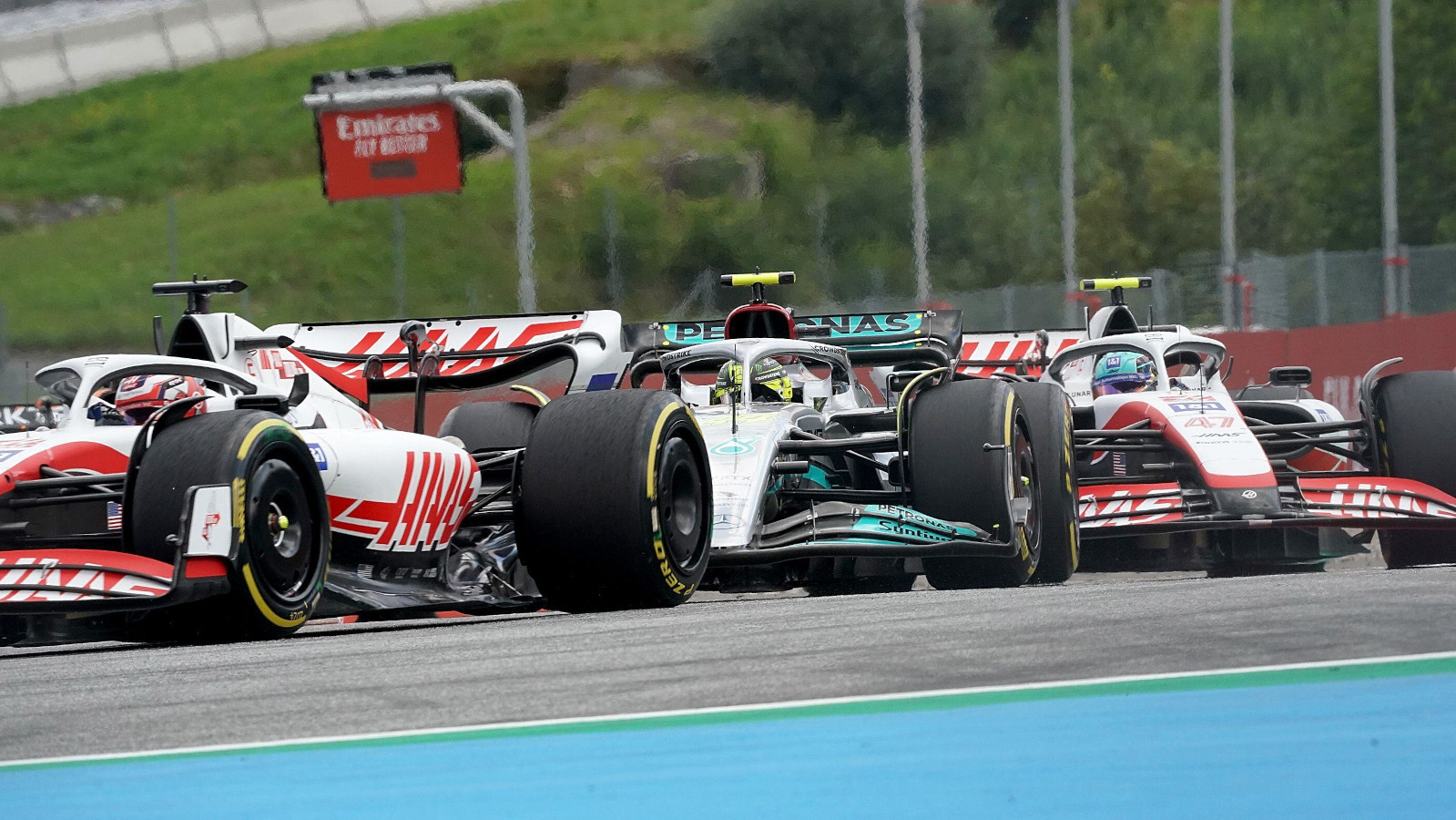 "He's not just using the surname for himself," Steiner told RTL. "He's trying to be himself.
"It's just that it takes a bit of time. Because it's easier for people to call him son of Michael. It will happen that way over time. He contributes to becoming his own brand."
Mick's maiden points score at Silverstone was a heart-warming moment, made even more so when Mick's mother Corinna and sister Gina came over the radio to congratulate him on his achievement.
Steiner explained that Mick has a "very close" bond to his family, which is something that he very much likes to see.
"It's always nice when young people have closeness and respect for their family and that they work together," said Steiner.
"The family has been through hard times, it's understandable why it's like that. But it's nice to look at."
Mick Schumacher also features in part one of our mid-season driver ratings, ranking positions 11 to 20. Find out where Mick is positioned here.
Mick Schumacher will always carry the weight of the surname, but can write his own story in Formula 1
The fact that Mick is following the same career path as his legendary father by becoming a Formula 1 driver, means that no matter his level of future success, there will always be comparisons between the two.
But as Steiner says, Mick is still in the stage of building his own brand, something which will naturally happen in time as more narratives are added to his career, as long as he stays in Formula 1 long-term.
Despite some talk that Schumacher is in a position of having limited options for his career, now that the Aston Martin door has closed, it seems unlikely that his seat at Haas is under threat unless he falls into another slump.
While the surname can be a burden in terms of expectations, it certainly was not when it came to picking up Ferrari's support, or making that Formula 1 breakthrough.
So, as long as Schumacher delivers the results, it is most likely that he will get the opportunity to remain in Formula 1 long-term and build his own career story.