Hakkinen finds Max/Hamilton collisions 'very concerning'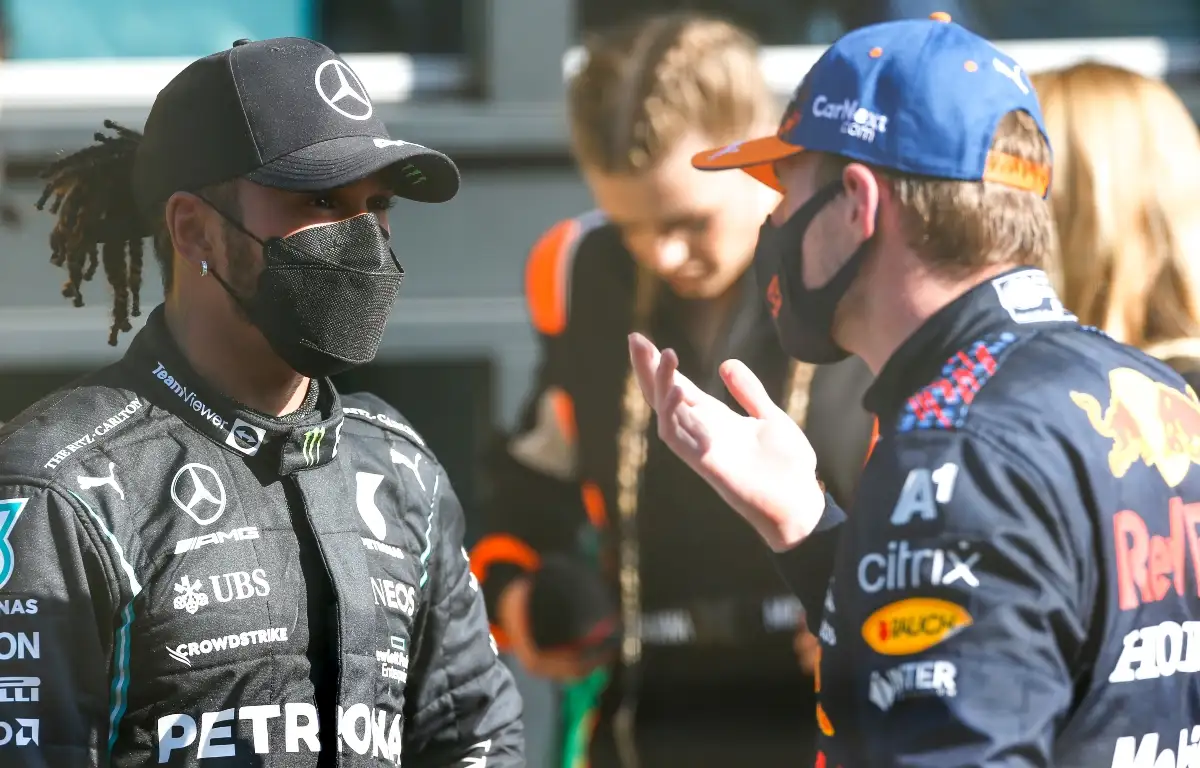 The collisions between Max Verstappen and Lewis Hamilton are giving Mika Hakkinen safety concerns, and he's warned them not to be complacent.
The two title rivals both retired from the Italian Grand Prix after coming together at Turn 2 on Lap 26.
It was the second time this season that contact between the two had let to at least one DNF, with Verstappen crashing out when touched by the Brit at Silverstone.
Given on both occasions a driver could have been seriously injured, Hakkinen is concerned and wants both to ensure such incidents don't continue.
"My old rivals Ayrton Senna and Michael Schumacher were involved in many controversial accidents, but in my opinion, it is always best to avoid the other guy and stay focused on winning," he said in his column for Unibet.
"When you have contact you can never be certain what will happen. Your competitor might have a damaged car, but it can easily be your turn to suffer. There is no certainty about crashing into each other.
"It is so much better to focus on staying flat out, running the best strategy and accepting that you cannot win every race. Sometimes 2nd or 3rd is an important result, especially when you are trying to win a World Championship.
"In Silverstone Max was lucky not to be injured following his high-speed collision with Lewis. On Sunday we saw Lewis saved by the halo device.
"Two potentially serious accidents in four races is very concerning because none of us should take safety for granted. We cannot be complacent.
"This year's World Championship is fantastic to watch and very close. I want to see Max and Lewis give 100% on every lap, but also wish to see them finish the races and stand on the podium. Let the results decide the championship, not the number of accidents."
Proud. 🥰🏆 pic.twitter.com/yLVWuVKuPm

— McLaren (@McLarenF1) September 14, 2021
View the latest Daniel Ricciardo merchandise on the official Formula 1 store
Their loss was McLaren's gain in Monza, with the British team claiming their first 1-2 finish in over a decade.
After a difficult start to life with the team, Daniel Ricciardo was the one to lead them over the line and take victory after sitting in P1 for the vast majority of the race.
Comparing how he settled in at the team to how the Aussie is, Hakkinen actually thinks that the 32-year-old has done perfectly well.
"To see Daniel Ricciardo and Lando Norris finish first and second on merit, controlling the race after a strong performance in Friday qualifying and Sprint Qualifying, was quite special," he said.
"Daniel has taken time to settle into the team, but this is completely normal. It took me four years to win at McLaren – it has taken him six months.
"A new team means learning how to work with new people, adapting your style to their way of working, understanding the way the car works and all its complex systems. There is nothing easy about this, so Daniel has had to work hard.
"Winning the Italian Grand Prix is his reward and it will really boost his confidence."
PF1 verdict
Will the Championship rivals learn from their crashes?
Will the crashes between Lewis Hamilton and Max Verstappen have a greater impact on future races?