Mika Hakkinen: I knew I wouldn't be coming back, Daniel Ricciardo is different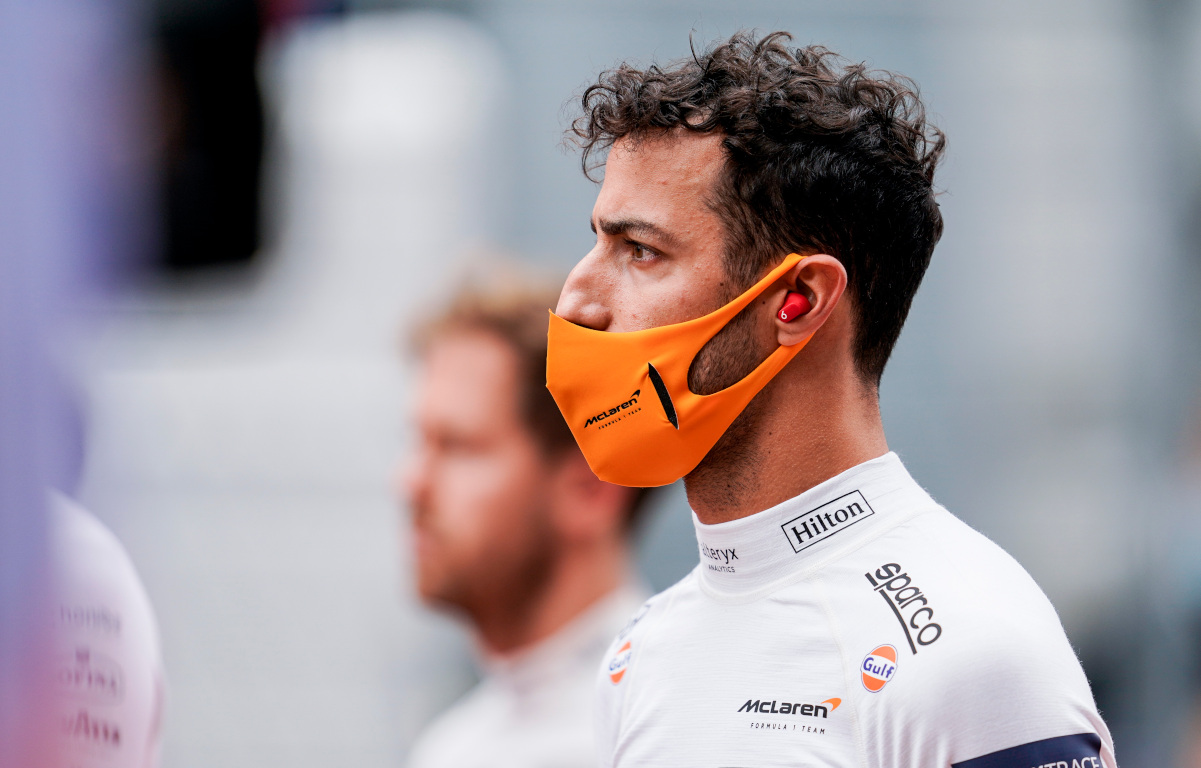 Mika Hakkinen believes Daniel Ricciardo has "time on his side" if he does decide to return to the Formula 1, the Aussie having opted to sit out the 2023 season.
Chasing a first World title, but with Max Verstappen nipping at his heels at Red Bull, Ricciardo walked away from the Milton Keynes team after the 2018 season and moved to Renault.
It wasn't long before he was in talks with McLaren, both the driver and the team dreaming of the ultimate silverware, the Drivers' Championship trophy.
But it was not to be with Ricciardo struggling to get a handle on the McLaren F1 car. He did manage one shoey in 2021, winning the Italian Grand Prix ahead of Lando Norris, but that was where it ended – Monza being Ricciardo's last-ever F1 podium for now.
Instead of taking a step forward in his second season with the team, he took one back, and McLaren and the Honey Badger announced in August he'd leave the team at the end of the season.
Other outfits did show interest, most notably Haas, but Ricciardo opted instead to re-join Red Bull as the team's reserve driver for next season with an eye on returning to the grid in 2024.
Double World Champion Hakkinen not only feels the break will do the 33-year-old the world of good, but that he still has time to make a comeback if that's what he decides.
"It was great to see Daniel Ricciardo finish his career at McLaren by joining Lando Norris in the points on Sunday," he wrote in his post-race Unibet column.
"Daniel is a good driver, but after some years in F1 a break can be important.
"When I retired from F1 my McLaren team boss Ron Dennis convinced me to call it a sabbatical, but I knew I would not be coming back. I think Daniel is different.
"He has had a couple of tough seasons and just needs to rediscover his motivation. At 33 years of age, he has time on his side."
'A big moment for Sebastian Vettel and F1
Ricciardo's departure from the grid, though, wasn't the main focal point of the Abu Dhabi finale. That spotlight belonged to Sebastian Vettel.
After 15 full seasons in the sport, four World titles and 53 wins, he hung up his helmet on Sunday.
Unlike Ricciardo, the German – at least as things stand today – has no intention of returning.
"Sebastian Vettel's retirement is a big moment for him and F1," Hakkinen said. "He did an absolutely brilliant job at Red Bull to win those four titles."
And unlike those who feel his stint at Ferrari was a failure, Hakkinen says finishing runner-up to Lewis Hamilton given the Mercedes he was in, should be considered a "great achievement".
He added: "I feel sure we can say that finishing second in a Ferrari to Lewis in 2017 and 2018 – at the top of Mercedes dominance – was really a great achievement."
The likelihood of a comeback for either Ricciardo or Vettel?
Daniel Ricciardo has made it clear he wants to return to the sport in 2024, but he's also made it known that it won't be with a backmarker team. The Aussie is still dreaming of podiums and champagne, not making up the numbers.
His upcoming year with Red Bull will mean he is still around the paddock, although not for all 24 races, and he may have even get a shot at a substitute drive along the way.
But his chances of getting back on the grid with a top team hinge on Sergio Perez falling out with Max Verstappen as Mercedes, Ferrari, McLaren and Alpine's line-ups are all locked in for 2024.
Alfa Romeo's is also unlikely to change unless Guanyu Zhou genuinely can't take a step forward in his second season, and Aston Martin's is a done deal unless Lawrence takes the step to drop his son. So that only leaves Red Bull.
Perez has a contract for 2023 and '24, just ask Papa Perez. But if he isn't willing to slide back into his number two role after Max Verstappen's Brazilian snub, he could find himself dropped by the team. Red Bull have no qualms about dropping drivers.
However, if Perez does accept his lot in life and at Red Bull, Vettel may be back in a team boss role before Ricciardo lands a race seat.
Read more: Alex Albon rubbishes reported figure of Seb's farewell dinner, Lewis Hamilton paid bill