Mika Hakkinen defends 'brilliant' street races which 'bring a great show for the fans'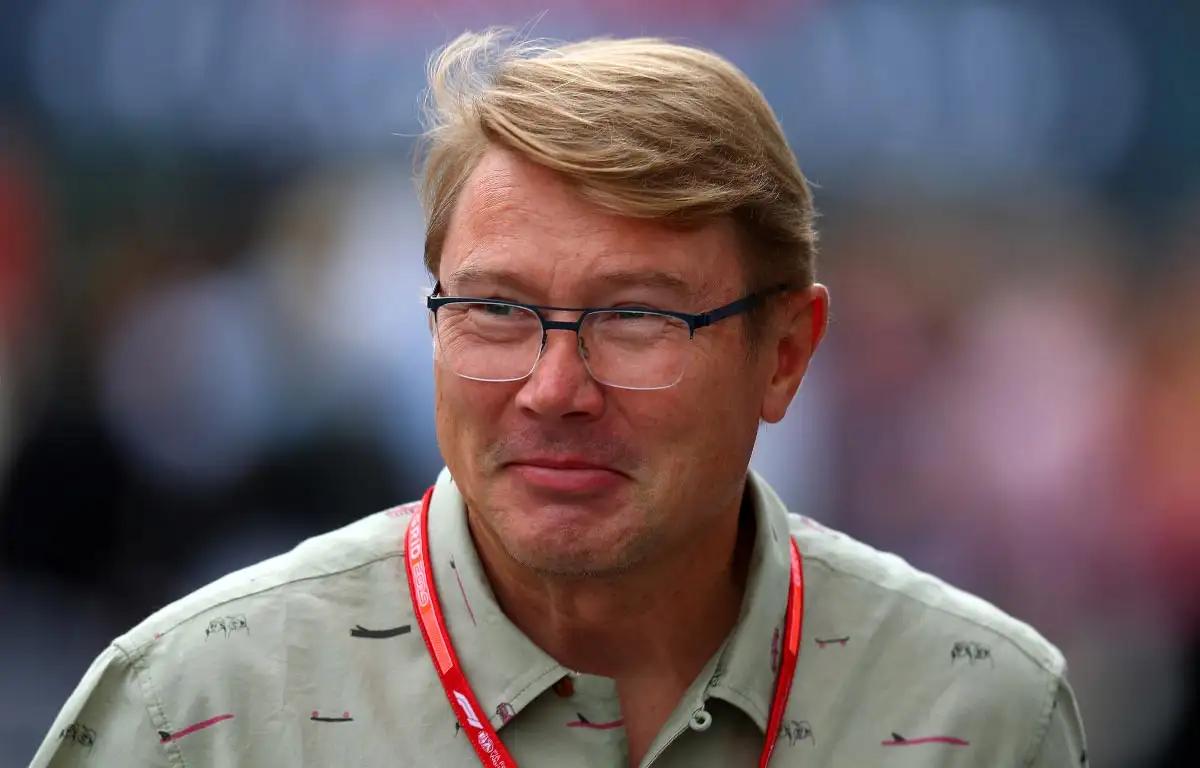 As Formula 1 aims to promote overtaking and deliver the adrenaline hit TV viewers crave, Mika Hakkinen has championed the spectacle of street circuits.
Their rise through the last two decades has been sharp, with eight of 24 rounds on the mammoth 2023 calendar to be held on street circuits – including glitzy floodlit nights at Las Vegas, Saudi Arabia and Singapore.
In 1998 and 1999, when Michael Schumacher's old rival Hakkinen won his World Championships, there were just three. But following street circuits into the sport have been complaints about a lack of wheel-to-wheel action.
A contingent of F1's fanbase has become anti-Monaco, calling for the sport to modernise or scrap its historic showpiece on the Principality's ribbons of road. As the cars got wider and faster, overtaking became a rare sight.
In contrast, high speed purpose-built tracks like the Sao Paulo and Silverstone are more likely to encourage close-quarters racing like the "through goes Hamilton" three-way battle between Carlos Sainz, Sergio Perez and Lewis Hamilton at last year's British Grand Prix or Sebastian Vettel versus Daniel Ricciardo on the final lap at Austin.
Despite his racing career forming part of a bygone era, Hakkinen has a pragmatic, modern perspective on the F1 calendar.
"We know the cities can offer so many attractions for fans," the former McLaren powerhouse told Top Gear.
"You have restaurants, you have shopping malls, you have beautiful hotels. People can look at the race from their balcony.
"And if people can stay in a boat, it's a luxury. Formula 1 is Formula 1, it's a luxury business, and people can enjoy incredible atmosphere. So to have races in the cities, I think it's brilliant.
PlanetF1 recommends
Max Verstappen accused of throwing 'hissy fit' over virtual Le Mans disconnection
Is Netflix's Drive to Survive nearing the end of the road?
Mercedes junior team: The drivers looking to emulate George Russell's road to F1 glory
"It gives more challenges for the teams and the drivers. But you know, drivers, we are paid to take these challenges and bring a great show for the fans. Go flat out."
Las Vegas will host a brand new street race for the 2023 season, after F1 ramped up its expansion into the United States with the Miami Grand Prix last year.
Most of the drivers were heard complaining about track surface and layout following the star-studded Miami debut, leaving the organisers 'embarrassed.' A cautionary tale, perhaps, as F1 aims to meet soaring demand for its product around the world.
"I think it's just purely a balance," Hakkinen adds. "Every race cannot be a city, and every race cannot be out of the cities. So it has to be a balance.
"And it's common sense: we know that street circuits require compromises, you cannot move big buildings, you cannot have huge hills and camber changes in the corners. You have to have compromises.
"Life is the same thing. We cannot have everything that we want."
Time to appreciate the benefits street races bring to Formula 1
Mika is right. We can't have it all ways, all the time.
Everyone wants to watch the next corner-by corner, one-on-one duel between Max Verstappen and Hamilton but overtakes aren't the only source of entertainment in Formula 1.
Since Drive To Survive jolted the sport into modernity, personalities have ruled with the focus on the cockpit. But F1 is a team sport and it's often on the pit-wall or in the garage that street races are won and lost.
The pit crew are under immense pressure for every tenth under the spotlight. Setup is critical, especially for qualifying. Strategists cannot miss a beat – as Ferrari's did when they threw away victory for Charles Leclerc at Monaco last year, out-thought by a Red Bull masterclass.
The balance shifts for fans when F1 hits the inner-cities, too. At purpose-built tracks, fans are often separated from the action by huge sections of run-off area, or perched high in the grandstands. Street circuits provide the most intimate, exhilarating and glamorous F1 experience track-side. That's impossible to appreciate from the couch.
Could TV coverage provide a better sense of the benefits street circuits bring? Maybe. But like it or not, they're going nowhere.