Mika Hakkinen: Public comments from Ferrari chairman only cranks up pressure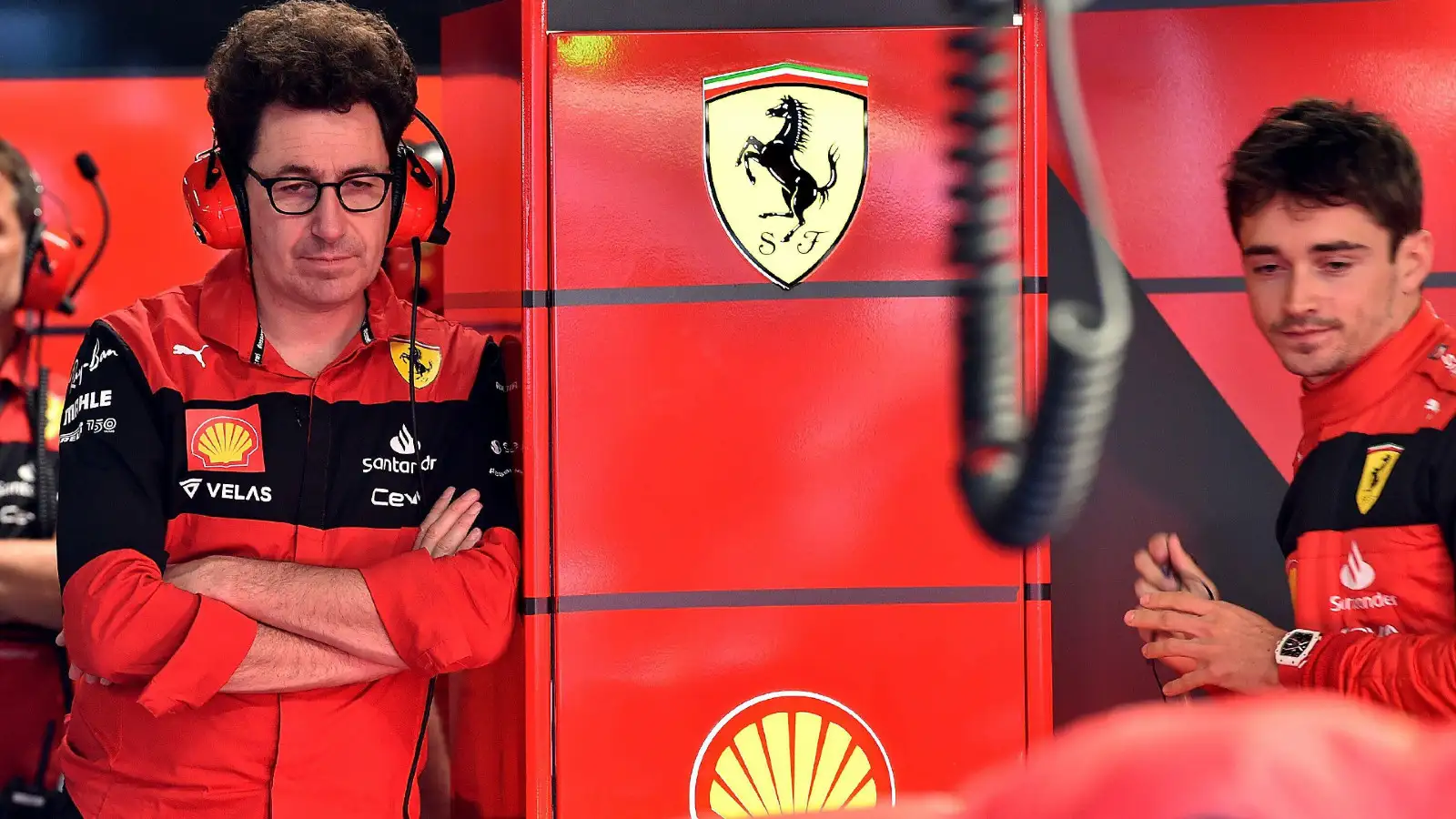 Mika Hakkinen has said recent comments made by the Ferrari chairman will only have added to the pressure on the team.
While Ferrari are still on course to have their best season since 2019, you would be hard pressed to find someone who would label 2022 as a success.
The team went from potential Championship winner to the paddock laughingstock through a mixture of unreliability and terrible strategy decisions.
There have been calls for change with team principal Mattia Binotto in the firing line, but while Ferrari have maintained no wholesale changes will be made, the recent comments of chairman John Elkann bring into question how long that may last.
"Trust and gratitude for the work done by Mattia Binotto and our engineers," he said in an interview with Gazzetta dello Sport. "But there is no doubt the work at Maranello, in the pits, on the pit wall and at the wheel needs to mature.
"We must continue to grow and this applies to the mechanics, the engineers, the drivers and obviously for all the management, including the team principal."
Two-time World Champion Hakkinen believes statements like this will only add to the pressure felt by the under-fire team.
"Ferrari has always had a lot of pressure," the 53-year-old wrote in his Unibet column. "And it is something unique to them.
"Of course at McLaren we felt the pressure of competing to win, trying our best, not being satisfied if we were not winning, but Ferrari has always had this additional pressure of being a kind of national team.
👋🪞 @CarlosSainz55 #essereFerrari 🔴 pic.twitter.com/FurzErTWp3

— Scuderia Ferrari (@ScuderiaFerrari) September 14, 2022
"There is always the feeling of extra pressure, and this cannot be easy on the management or drivers who need to keep working hard, pushing together and making sure they do not start to blame each other when things go wrong.
"It's interesting to see the comments of the Ferrari chairman, especially in public, as that adds more pressure on the team. I think this season has been difficult because they started with a quick car, race wins and a lot of confidence, but Red Bull have operated so efficiently, making so few mistakes and improving the car."
While both Championships seem out of sight, Ferrari must now look over their shoulder with Mercedes closing in on them for P2 in the Constructors'.
Last year's champions are just 35 points behind the Italian team with six races left in the 2022 season.