Hakkinen certain FIA got decision right at Spa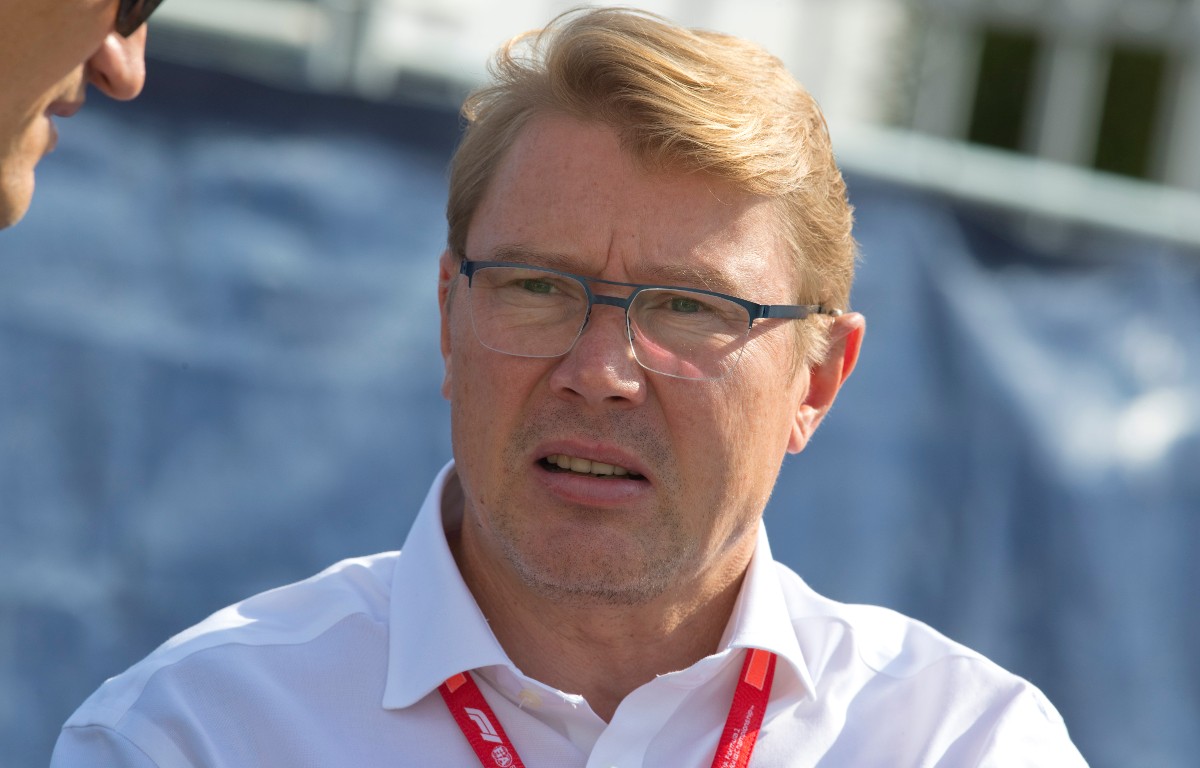 Mika Hakkinen has defended the decisions the FIA made on race day at the Belgian Grand Prix, feeling they did a good job.
Michael Masi and co were widely criticised for how they handled the situation at Spa, in which high amounts of rain made the track too wet for drivers to safely race on.
Rather than accept that and call it a day though, they kept proceedings suspended for hours before the drivers were sent out to complete three laps behind the Safety Car.
Those laps meant that technically, a race had taken place and half-points were awarded, and many, including Lewis Hamilton, felt such an outcome was purposely pursued by the FIA for financial reasons.
Hakkinen, though, says driver safety is the most important thing and therefore thinks things were handled well.
"I know I have a reputation as a 'flat out' racing driver. I have always enjoyed taking that approach in Formula 1 or any other form of racing," he said in his column for Unibet.
"However, I am also a big supporter of making the right decisions for reasons of safety, so I believe the FIA's Race Director, Michael Masi, made the right decision not to proceed with a full race in Spa-Francorchamps on Sunday.
"We really need to consider what might have happened if a full race had taken place and someone, whether a driver or spectator, had been injured – or worse – as a result.
"In that case, we would be having a very different discussion about the 2021 Belgian Grand Prix."
Qualifying red flagged after big crash for Lando Norris at Eau Rouge.

The McLaren driver is out of the car and says he is ok.

📺@SkySportsF1
💻 https://t.co/CkqLNAZAQx#SkyF1 #BelgianGP 🇧🇪 pic.twitter.com/mBeTELbWDc

— Sky Sports F1 (@SkySportsF1) August 28, 2021
Check all the latest 2021 teamwear via the official Formula 1 store
There were some calls for the race to go ahead as normal despite the heavy rain, with people arguing that drivers had faced equally bad or worse conditions in the past.
Hakkinen strongly disagrees with these claims, referring to Lando Norris' crash in qualifying, and is certain that given the amount of water and the nature of the track, it was not safe to race.
"You really don't want to aquaplane off the track at 300kph at Spa, or indeed any other track," the Finn added.
"F1 drivers want to race, including in the wet, but when drivers such as Lewis Hamilton, Max Verstappen and Fernando Alonso realise it's impossible to race, they must be listened to.
"We had already seen serious accidents at Spa during the weekend, including a five-car accident in the W Series event and then a really significant accident for Lando Norris in F1 qualifying. Both of those accidents were caused by cars losing grip at the famous Eau Rouge corner, one of my favourite corners in racing.
"While I understand the FIA and Spa have further plans to improve the safety at Eau Rouge and Raidillon, there is nothing the authorities can do to stop heavy rain.
"They can only look at all the available information and try to make the best decision in the interests of everyone, starting with protecting the lives of competitors."