Mika Hakkinen identifies potential threats to Red Bull dominance in Monaco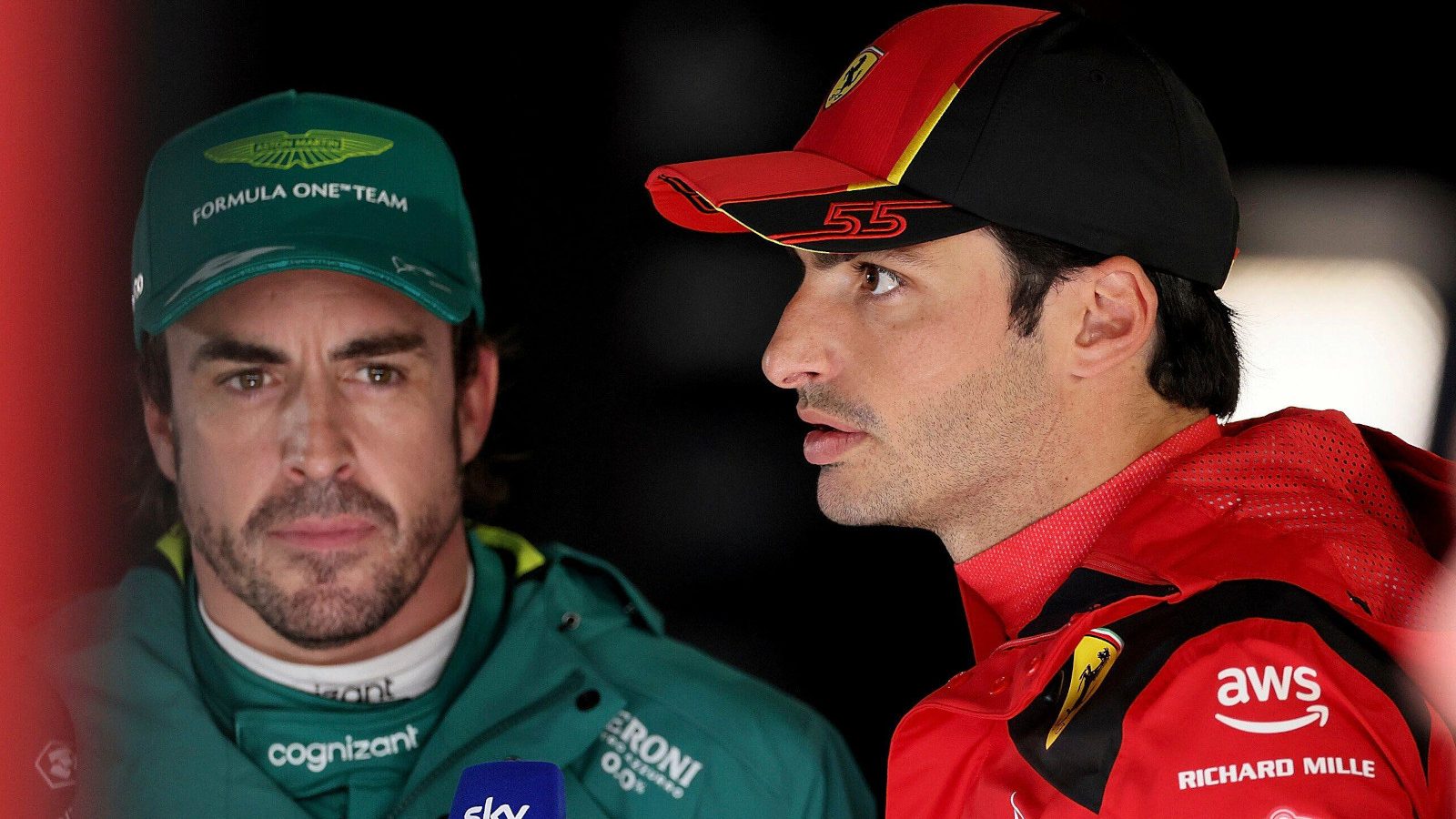 Red Bull's winning streak could be under threat at this weekend's Monaco Grand Prix with Mika Hakkinen highlighting several threats from not only Ferrari but also Fernando Alonso and Mercedes with their upgraded W14.
Red Bull have run riot over their rivals this season, the RB19 with its superior straight-line speed, DRS, and tyre wear winning five grands prix on the trot. Four of those were 1-2 results and all bar Australia were won by 20s or more over the nearest non-Red Bull driver.
Racing out to a 122-point advantage over Aston Martin in the Constructors' Championship, rivals have warned this year could be a Red Bull whitewash with the team winning all 22 races.
But while Hakkinen agrees they'll once again be the favourites for the Monaco Grand Prix where Max Verstappen will look to extend his 14-point advantage over his team-mate Sergio Perez, the Finn believes Monaco offer rivals a look-in as it will negate some of the RB19's strengths.
"Based on the season so far we will expect Max Verstappen and team-mate Sergio Perez to come into this weekend as favourites, but I think there could be surprises," he wrote in his latest UniBet column. "This is not a track that plays to Red Bull's straight-line speed and aerodynamic efficiency.
Instead he's warned the Milton Keynes squad to watch out for Ferrari as well as Aston Martin's Alonso.
PlanetF1.com recommends
'Key' and 'pivotal' factor revealed in Lewis Hamilton's Mercedes future
Lewis Hamilton set to follow Fernando Alonso's cheeky advice on Mercedes future
Last season Charles Leclerc set the pace in qualifying only to be undone by a botched strategy as the rain abated with his team-mate Carlos Sainz capitalising to finish second, splitting the Red Bull team-mates.
But while Ferrari are off the boil this season, the team recording just one podium in five races, Aston Martin have emerged as Red Bull's main rival with Alonso bagging four P3s. Hakkinen reckons Alonso could also be in the hunt this weekend.
"Ferrari dominated qualifying last year and they will also be hoping for a repeat. I think Leclerc will be on a maximum attack this weekend," Hakkinen said. "Team-mate Carlos Sainz qualified and finished second last year, so his ability around Monaco is clear.
"Fernando Alonso is third in the World Championship, has scored four podium finishes in the first five races and is in fantastic form.
"It is brilliant to see, and this week's news that Honda is going to become Aston Martin's official partner from 2026 will have given the team an even bigger boost. The team's technical director, Dan Fallows, has said that Monaco could be a race that favours their car and Alonso's experience, so let's see what they can do."
Another team to keep an eye on is Mercedes, who this weekend will be racing their upgraded W14, the team having finally made the call to drop the zero-pods.
Hakkinen doesn't believe Monaco is the best track to offer up a true picture of the upgrades but he says it should at least give the team an indication of whether or not they're moving in the right direction.
"Monaco is not the best track on which to test and develop a new design philosophy," he said, "but if the changes give Lewis Hamilton and George Russell a better connection with their car that could be a good step on a track which rewards confidence."