Mika Hakkinen offers his assessment on Lewis Hamilton v Max Verstappen rivalry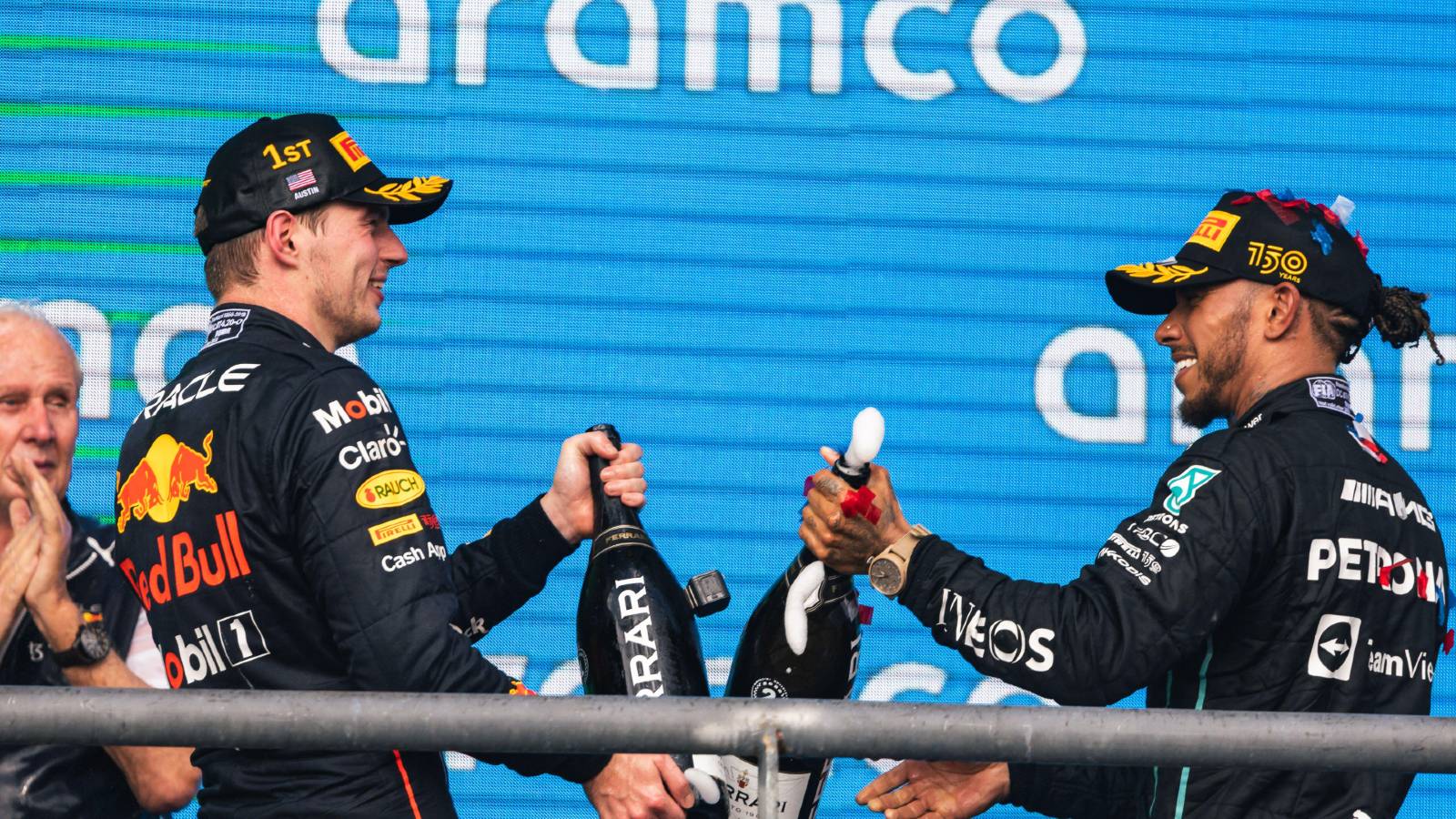 Mika Hakkinen believes there are "similar situations" between Lewis Hamilton and Max Verstappen as to what he experienced racing Michael Schumacher during their rivalry.
Hakkinen took on Schumacher during the late 1990s, early 2000s, as the McLaren driver fought the Ferrari man for the World titles.
Hakkinen won it twice in a row, 1998 and 1999, before Schumacher took over as the World Champion in 2000 and strung together a five-year winning streak with Hakkinen retiring after two years of that.
There was often little to separate the two as they delivered edge-of-your-seat entertainment. But while it never reached the point of bitterness, it was fierce and at times toed the line.
Hakkinen says Hamilton versus Verstappen reminds him of his days up against Schumacher.
"They are, first of all, great drivers," the Flying Finn told Edd Straw on the latest 'Flat Out with Mika Hakkinen' podcast on The Race.
"Lewis has shown over the years incredible skills and maturity, how he is talking about F1, himself, the fans.
"He's a really great personality and of course his speed and experience on the racetrack is incredible.
"Max is still a young gentleman, he's achieved incredible results even at his young age and is a real fighter out there.
"When you're racing against him, you don't want to be racing against him.
"I had a chance in my young age to race against Michael Schumacher and he was sometimes a 'naughty boy' and he didn't give up.
"When we talk about Max and Lewis there's some similar situations.
"You have to know what risks you're taking with the competitor you're racing against. We've seen some incredible situations with Max and Lewis. They're fantastic, talented drivers."
Last season Hamilton and Verstappen raced wheel-to-wheel for the World title, the two recording 14 1-2 results between them.
They went into the season finale tied on points, Verstappen taking the World title with a last-lap-of-the-championship pass on the Mercedes driver.
This year has been a very different story, Mercedes not quite on form in the all-new ground effect aerodynamic era while Verstappen and Red Bull romped to the championship double.
Hakkinen, though, believes in Hamilton Mercedes have the right man to get them back on track.
"Lewis has incredible physical and mental strength," Hakkinen added.
"F1 is in a very interesting time at the moment, simply because testing time is very limited so a driver who has the experience [is useful] not only for when there are different surprise pitstops and weather changes.
"It's about car control. That develops at such a high level and that can prepare them for surprises and that makes a difference. That is why experience is something money can't buy.
"It's incredible and very impressive what Lewis has done.
"I've always known his speed and talent but it's incredible how he's developed as a human, his communication is so impressive, he's a great example for the younger driver."
Read more: Lewis Hamilton: Max Verstappen 'can be proud of the job he's done' in 2022