Mercedes' 'big disappointment' in Abu Dhabi concluded a 'very tough year'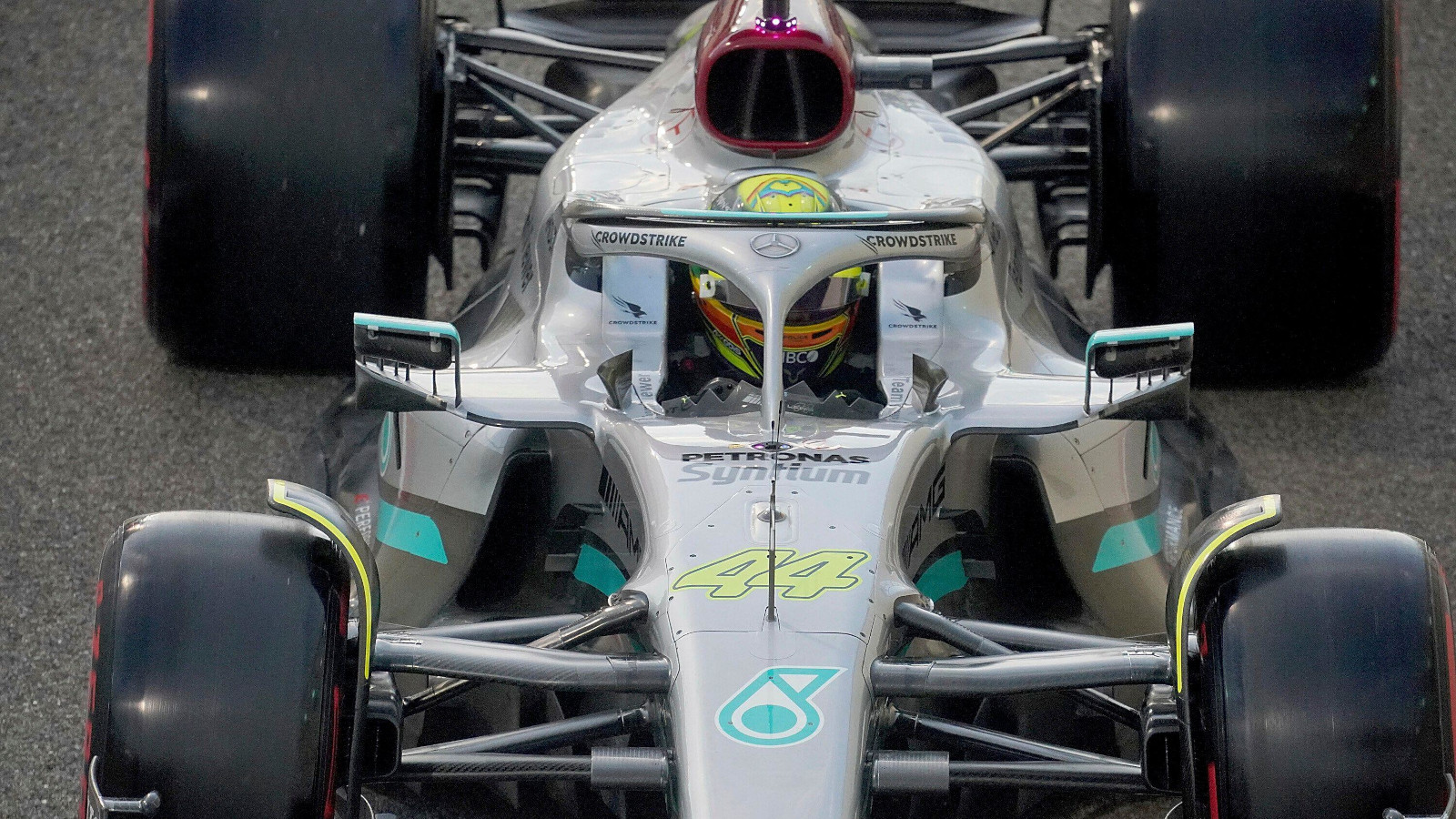 Mika Hakkinen reflects on the Abu Dhabi Grand Prix as a "big disappointment" for Mercedes after a season full of challenges.
If it were not for the hope of snatching P2 in the Constructors' from Ferrari, which they were unable to do, then Mercedes likely would have been satisfied with Sao Paulo being the 2022 season-ending race.
There we saw the Mercedes of old as George Russell took the sprint and Grand Prix victory, Lewis Hamilton making it a one-two.
But alas, the season ended in Abu Dhabi, where Mercedes did now show anywhere near that level of performance, Russell finishing P5 as he picked up a five-second time penalty after an unsafe release from his pit box, while Hamilton retired late on due to a hydraulic issue.
Mercedes then saw their season end on a low, two-time World Champion Hakkinen saying this came at the end of a campaign with many difficulties for the Silver Arrows.
"It's been a very tough year for Mercedes," Hakkinen wrote in his Unibet column. "Sunday's race was a big disappointment, George taking a penalty and Lewis having a rare reliability problem."
By virtue of Hamilton's retirement in Abu Dhabi, it meant that for the first time in his Formula 1 career, he finished without a victory.
Hamilton and Mercedes team boss Toto Wolff have played down the significance of that now former streak, though Hakkinen feels it will crank Hamilton's determination up another notch next season as both team and driver look to avoid a repeat of this campaign.
"It is incredible to think that this is the first season in which Lewis has not won a Grand Prix since the start of his F1 career back in 2007," Hakkinen stated.
"But somehow I think this will make him even more determined next season. One thing is for sure – he and Mercedes will definitely not want a repeat of 2022!"
Speaking to media including PlanetF1 after the Abu Dhabi GP, Hamilton said that even if he had won a race this season, a single victory would not feel like enough.
So, he treated Mercedes' podiums like wins, these the achievements that he will hold on to.
"Honestly, of course it would have been nice to have a win, one win is not really enough is it?" Hamilton suggested.
"So I feel like this year when we got our first podium it felt like a win, and those seconds felt like we had really achieved something, so I'll just hold on to those."
Read next – Revealed: The top 10 highest-paid drivers on the Formula 1 grid