Mika Hakkinen surprised to see an 'embarrassing' mistake from Red Bull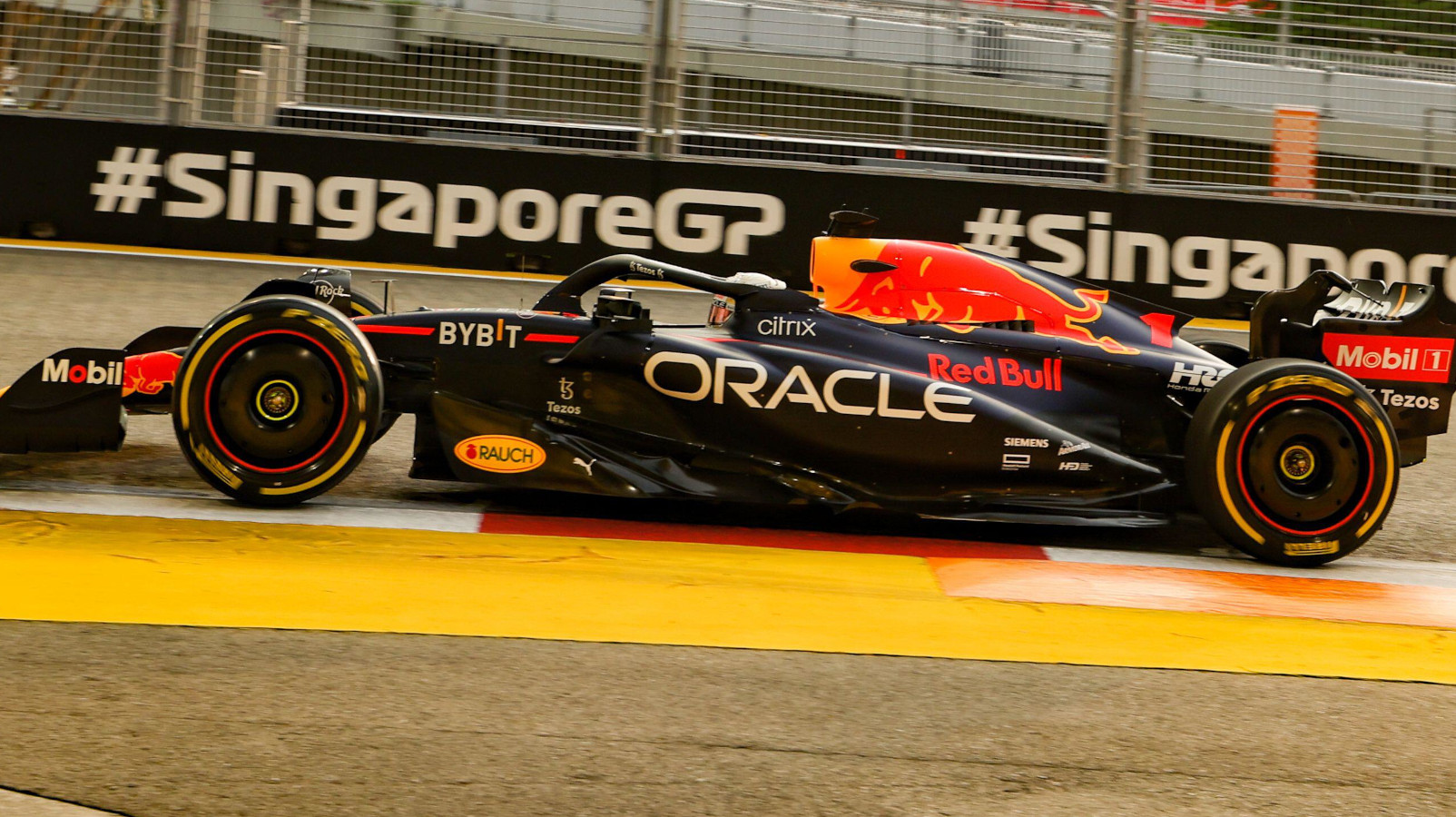 Two-time World Champion Mika Hakkinen thought an uncharacteristic error by Red Bull in Singapore became an "embarrassing" one, as Max Verstappen's chances were scuppered in qualifying.
The reigning champion was left furious on his final qualifying run after being told to back off at the end of a flying lap, with the idea of taking advantage of the drying track to have a better chance at pole with one more run at the end of Q3.
And the Red Bull driver had been almost a second up on Charles Leclerc's best effort through the first two sectors, but was told to back off by race engineer Gianpiero Lambiase towards the end of his lap – as his car had been under-fuelled for the lap he was on.
This left Verstappen furious on team radio and after qualifying, criticising his team for mishandling his qualifying session in a move which ultimately saw him start eighth on Sunday.
The 'Flying Finn' said that the conditions in Singapore at the weekend made it tough going for the drivers, but Red Bull's mistake was one that a front-running team should not be making.
"This was so typical of the Grands Prix we have seen in Singapore and nearby Malaysia over the years, heavy rain affecting the race which meant it was so easy to make a mistake," Hakkinen said in his column with Unibet.
Only Charles Leclerc, Sergio Perez and Max Verstappen can now mathematically win the #F1 championship. pic.twitter.com/O9RtXiunLl

— PlanetF1 (@Planet_F1) October 3, 2022
"We started racing in this part of the world more than 20 years ago, and nothing prepares you for the amount of heavy rain. It can make racing impossible.
"This was a weekend when Max could have won the World Championship, but the mistake by the team in qualifying on Saturday really cost him.
"It is quite unusual for a team to ask a driver to abort a qualifying lap, especially one which was actually looking pretty good, but to then discover you don't have enough fuel to complete another lap was embarrassing.
"Red Bull has been operationally very strong all season, so this was pretty surprising."
Verstappen ended up having an eventful race on Sunday, improving one place from his grid slot to finish P7 – but had dropped back to last at one point after being forced to pit, following a massive lock-up while trying to pass McLaren's Lando Norris.
The Red Bull driver is still World Champion-elect, however, and has a strong chance of wrapping up a second title if he takes victory at Suzuka on Sunday after what he described as an "incredibly messy" weekend at Marina Bay.
Read more: F1 cost cap: Red Bull's 'major breach' rumour a result of 'mischief making'