Hakkinen: Red Bull's package 'simply too strong' for Ferrari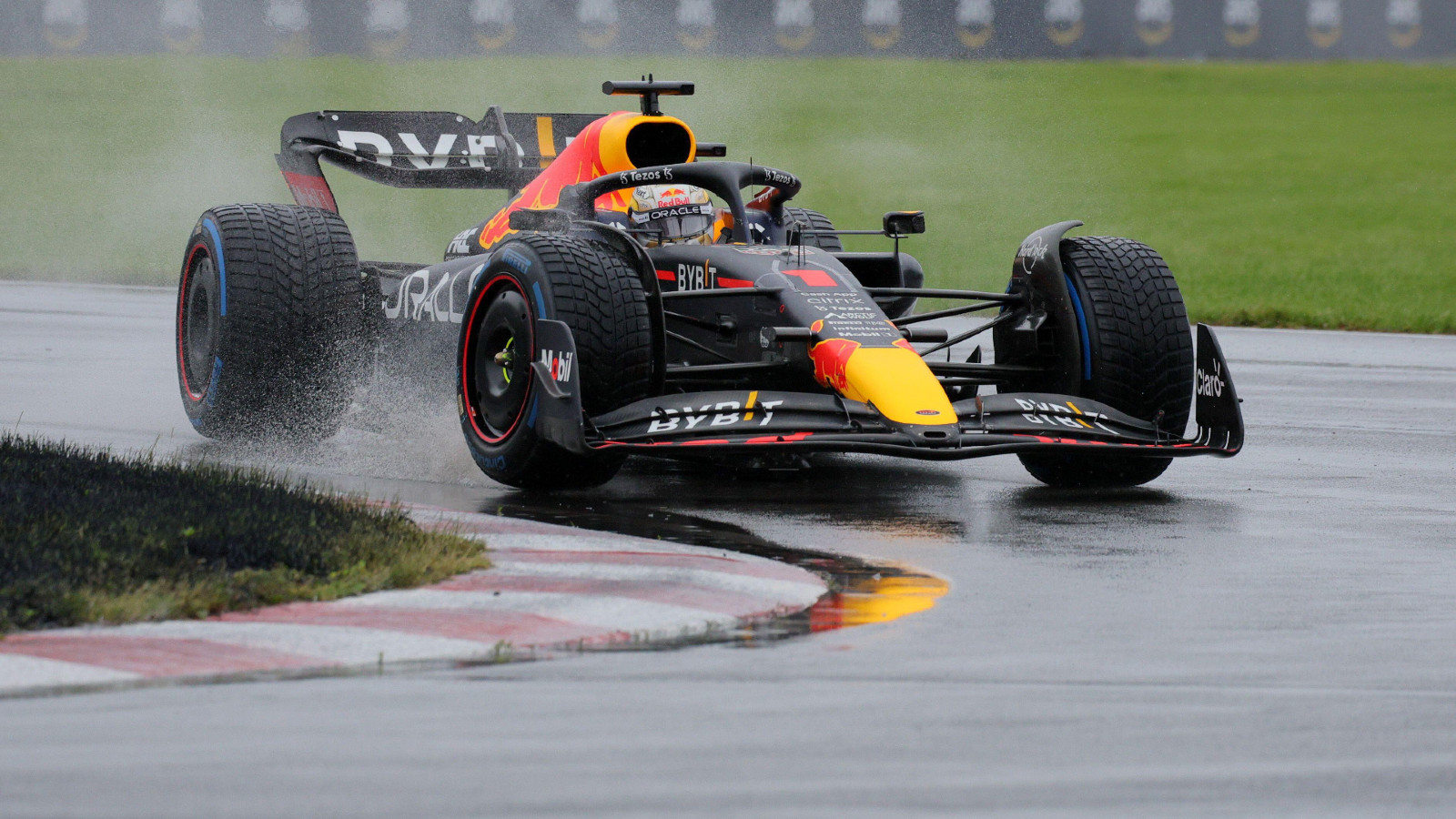 Mika Hakkinen believes Red Bull are now the package to beat in Formula 1, even if Ferrari appear to have a slightly quicker machine.
Max Verstappen's sixth win of the 2022 season last weekend in Canada has convinced Hakkinen that the combination of the Dutch driver and the RB18 are the package to beat in Formula 1.
Aside from Verstappen finishing third in Monaco, the reigning World Champion has won every race he's finished in 2022. With both he and title rival Charles Leclerc retiring from two races apiece, Verstappen now has a 46-point lead over Red Bull team-mate Sergio Perez in the Drivers' Championship, and 49 points clear of Leclerc.
Leclerc's weekend in Canada was compromised due to Ferrari opting to fit him with a new turbo, before the team chose to fit him with a completely new power unit and start him from the back of the grid.
Leclerc recovered to finish fifth, with Verstappen storming to the win ahead of Ferrari's Carlos Sainz – the World Champion having to cope with relentless pressure from the Spaniard as a late Safety Car bunched the pack back together.
Hakkinen pointed out that, while the Ferrari may be the marginally faster car, Red Bull have the complete package to attack the championships.
"We did not have any doubt that Max is in control of the championship before the weekend and the result in Montreal confirms that Red Bull's package is simply too strong at the moment," Hakkinen wrote in his column for Unibet.
"They have straight-line speed, good balance, and a car that Max can clearly work with on every type of circuit.
"Montreal is the kind of circuit where you need a little bit of everything – good confidence under braking and low-speed performance, but strong traction for the straights where you can overtake – and Max's car looked brilliant everywhere.
"The only problem for Red Bull appears to be reliability. Once again we saw an issue in the race for Checo Perez.
"That must have made the team nervous on a day when Max really needed to take advantage of Leclerc starting from the back of the grid, so the great result will have been a relief for them. Reliability seems to be the only thing Max, Checo [Perez], and the team needs to worry about."
While Sainz and Ferrari appeared to be quicker than Verstappen after the late-race Safety Car, cause for optimism for the Scuderia after having what appeared to be the quickest car on race day in Azerbaijan, Hakkinen said all isn't lost just yet for Ferrari despite their recent troubles.
"Ferrari has a quick car but it's fragile," he commented.
"Team boss Mattia Binotto is right to say that it's better to have a fast car with some reliability issues than a slow car which finishes.
"If the team can get on top of their reliability problems, Charles and Carlos can definitely challenge Red Bull again, although that 49-point gap between Max and Charles is not going to be easy to close down.
"Not only do Ferrari need to win some races, they also need Max to hit trouble."
Red Bull's one good, one bad weekend
Max Verstappen got the win, but Sergio Perez didn't even reach the quarter mark in a mixed race for Red Bull.