Hakkinen: 'Much worse' to finish behind Safety Car
Mika Hakkinen thinks Michael Masi "did his job" to ensure the World Championship finished under green flag conditions in Abu Dhabi. 
Debate surrounding Masi's decision to get the drivers racing for the final lap after a Safety Car has raged on since the race finished, after Max Verstappen passed Lewis Hamilton to take his first title in a dramatic conclusion to the season.
Nicholas Latifi's crash brought out the Safety Car in the first place, but the Williams was cleared and Masi's controversial decision to allow only selected lapped cars past to set up the last-lap showdown at the front prompted Mercedes to lodge a protest after the race.
But Hakkinen does not believe the result of any potential full appeal by Mercedes will change the outcome of the championship, and thinks finishing while racing at full speed was the correct thing to do for the sport.
Hakkinen wrote in his post-race column for Unibet: "Was Race Director Michael Masi right to speed up the end of the Safety Car period, letting the cars between Max and Lewis un-lap themselves and setting up a race over one lap?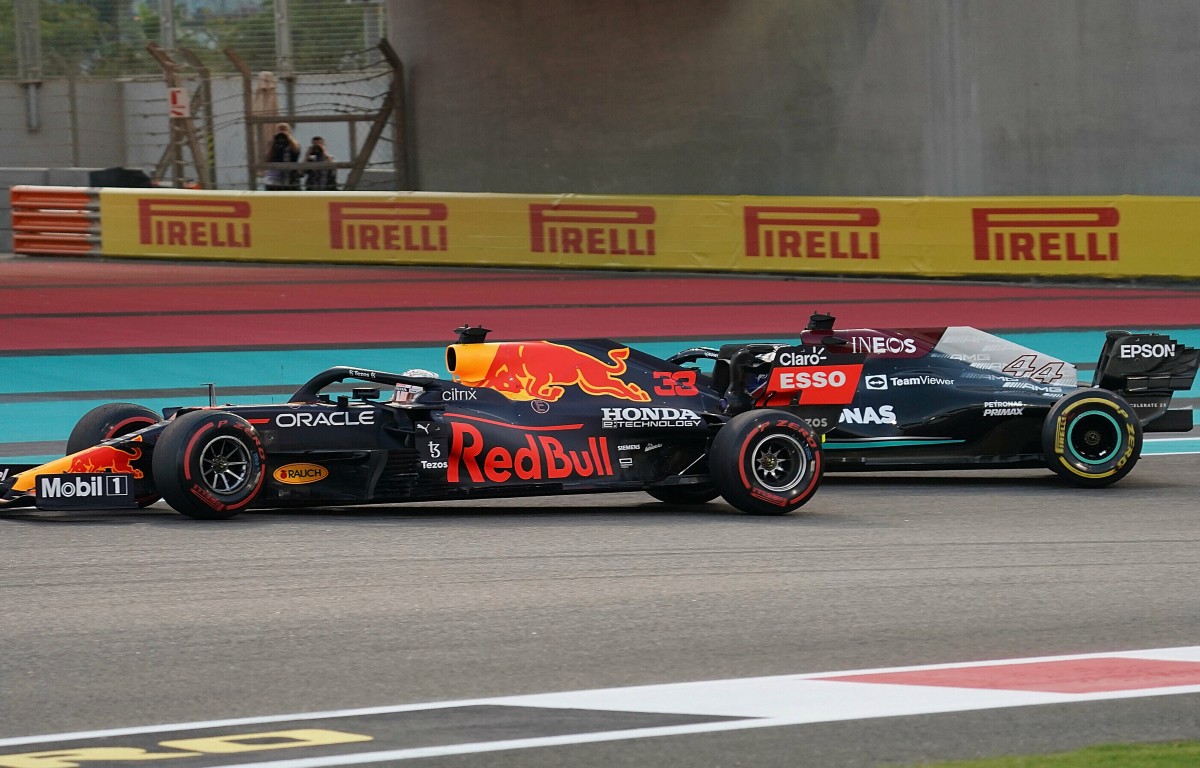 "I think it would have been much worse if this World Championship had finished behind a Safety Car. That really would have been such an anti-climax.
"The Race Director's decision, later supported by the four stewards, is based on his understanding of the rules, including his responsibility for deciding when the Safety Car returns to the pits.
"Balancing decisions between ensuring safety and promoting racing is the toughest job facing the Race Director. Looking at the result, in terms of safety and promoting racing, Michael did his job.
"If Mercedes decide to protest the result of the race, and the World Championship for Drivers, the decisions which were made and the way the rules were applied will be examined in detail. I don't believe the results will change."
While Verstappen took his first Drivers' title, Mercedes took an eighth consecutive Constructors' crown – something the Flying Finn believes helps to level up the outcome of the season.
"I think Red Bull Honda did a really fantastic job to take the fight to Mercedes this year and Max's World Championship is deserved," wrote the two-time former World Champion.
"Lewis missed out on an extraordinary eighth title by the smallest of margins. I think the fact he and Valtteri Bottas won the Constructors' Championship provides some balance. The largest slice of the prize money will also help."
We've not seen the best of Verstappen yet
Helmut Marko believes that we haven't seen the best of Max Verstappen yet.