Mika Hakkinen on Daniel Ricciardo: If you leave this sport normally you shouldn't come back
Mika Hakkinen has warned Daniel Ricciardo if he wants to leave the Formula 1 grid for a year, that's "normally" a sign that the driver "shouldn't come back".
Ricciardo has two options for 2023. He can either take up the Haas race seat that's been offered, or he can spend a year on the sidelines as a reserve driver.
The Aussie is leaning towards the latter.
Saying "no" to the Haas drive, he added to Viaplay: "It's now just trying to set myself up for success I'd call it in the long term.
"So with that next year will look different, but it's really just trying to set myself up to be back at the front of the grid and fight for wins, which I know I can do."
Hakkinen, however, has warned that success won't come easy. After all, right now, Ricciardo is struggling to understand why he's off the pace and that's unlikely to inspire a new team to sign him.
"His performance has been dropping, he's not going flat-out there. So people are not sure with him if he's quick enough," Hakkinen told Edd Straw on the 'Flat Out with Mika Hakkinen' section of The Race F1 Podcast.
"That could make it difficult having a year off and coming back because if you're not quick enough, there's always some kind of explanation, some reason.
"And I feel he's not giving this information very clearly to media, to fans, to the team.
"That's a bit scary. You have to know why I'm not able to maximise my performance to the same level as my team-mate."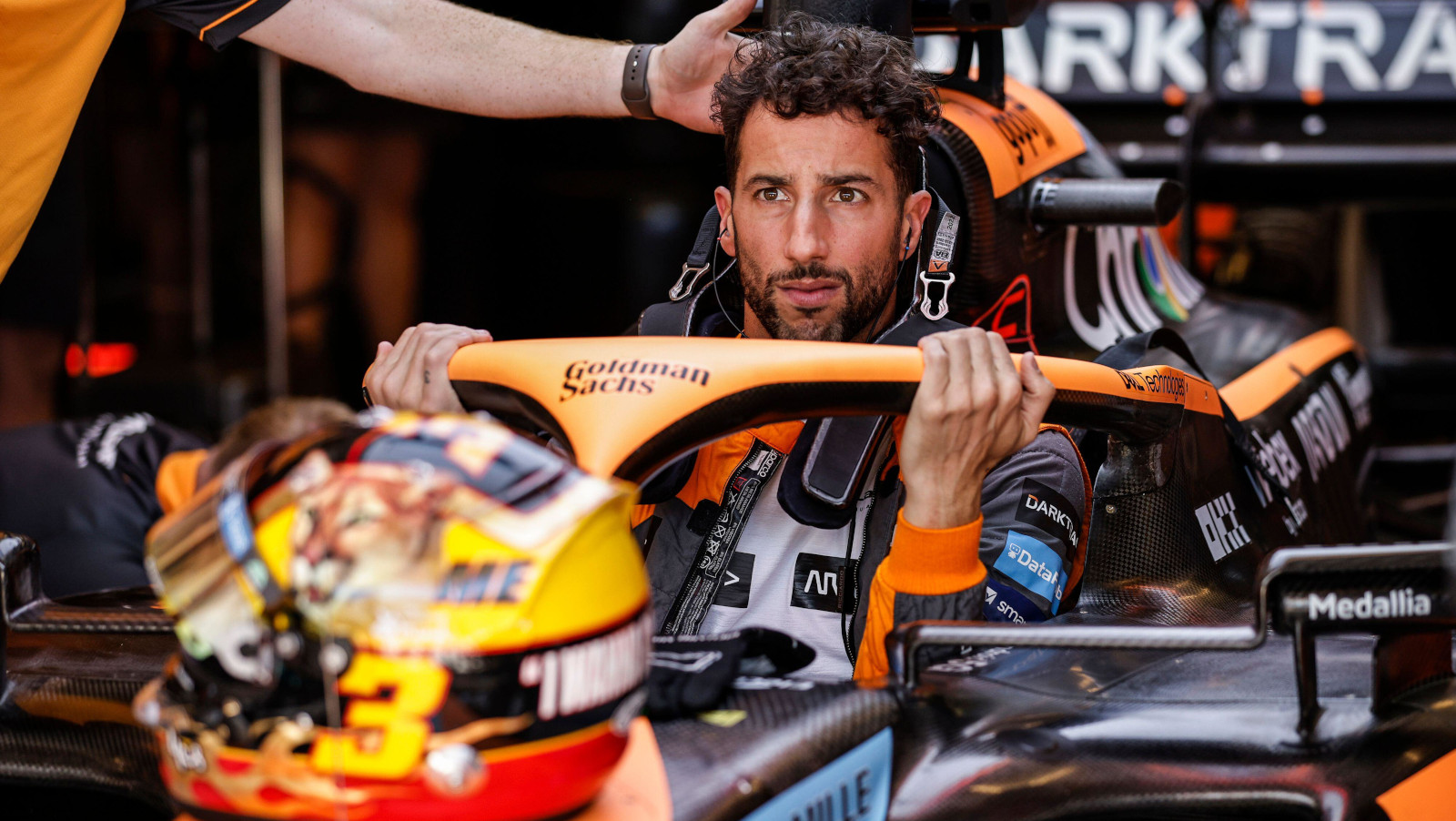 Can't perform while thinking 'should I retire or not'
The double World Champion knows all about sabbaticals that turn into retirements.
He announced in 2001 that he would be taking a year off the following season but that turned into a full-time retirement, Hakkinen calling quits on a F1 career that included two World titles, 20 wins and 26 pole positions.
"I thought 'OK if you feel like it I'd appreciate it, I will see what happens'," he recalled.
"But I did recognise after three-four months, when the season [2002] started and I was in Monaco or wherever I was, I was definitely feeling like 'no way I wanted to go back there'.
"It requires so much energy, so much power from your body and physiologically, a lot of energy. I knew that way it doesn't matter if I have one year off, I cannot come back. I already knew that halfway through the season that I'm not coming back.
"If Daniel decides to have one year off, from experience I know once you leave this sport normally you shouldn't come back.
"You can't perform out there while thinking 'should I retire or not'. [You have to] go flat-out every second."
He does, however, concede that his "position was a little bit different because I was already a two-time World Champion, I'd achieved my goals. Daniel has a different situation."
Daniel Ricciardo ➕ IndyCar ❌

Daniel Ricciardo does not have a switch to IndyCar on his mind. #F1 https://t.co/Z58ZJzqdS0

— PlanetF1 (@Planet_F1) October 26, 2022
F1's minimal testing makes it more difficult to return to form
Hakkinen says he feels for Ricciardo's plight, the Aussie well done on his 2021 points tally.
Last year he managed 13 top-ten results and 115 points, this year he only has five and 29 points in total.
His deficit to Lando Norris has also grown from 45 points to 80.
"It's definitely not easy," Hakkinen said. "When I was racing we had a lot of testing, we were testing those cars constantly.
"The car was tailor-made for you and now the cars are not really tailor-made for you because you are not allowed to do testing.
"So the engineers have to do a lot of calculations, back in the factory to build the car for the coming season.
"If the driver complains during the weekend of some driving balance problem with the car, they can change the springs, the aerodynamic, the differential, the braking balance, tyre pressures, but they are also quite limited these days what you're allowed to change.
"The things you can do are very little. And if you do have a driving style which is aggressive in the entry, then you need to build the set-up in a way the car still handles nicely in mid-corner and exit.
"But if you cannot change the geometries of the front suspension or rear suspension, it makes your life really complicated, that means you have to adapt for this issue.
"Adapting your driving style if the car doesn't work, it's awful. It's not fun at all but if your team-mate can do it, then you can do it too."
Read more: ESPN considering Daniel Ricciardo for broadcasting role in 2023