Mika Salo has denied he tipped off Finnish TV about Lewis Hamilton's penalties at the Russian Grand Prix before they had been officially announced.
Hamilton was issued with two five-second penalties, one for each of the two practice starts he carried out in the wrong place on the way to the grid at Sochi.
He served both penalties at his sole pit-stop, being stationary for 10 seconds before his Mercedes mechanics could change his tyres, and eventually finished third behind team-mate Valtteri Bottas and Max Verstappen.
The World Champion reacted in the broadcast media pen afterwards with the claim that the stewards were targeting him – an accusation to which Salo responded by saying Hamilton was "full of sh*t".
Now the 53-year-old ex-F1 driver from Helsinki has also had to defend himself against suggestions that, as one of the FIA race stewards at Sochi, he leaked news about Hamilton's penalties before they had been confirmed.
Niki Juusela, a commentator with Finnish channel C More, told viewers 10 minutes before the stewards' verdict was announced that Hamilton would receive 10 seconds of penalties and four points on his super-licence.
If the latter punishment had been correct, it would have meant Hamilton missing the Eifel Grand Prix at the Nurburgring as he would have reached the threshold of 12 points in a 12-month period that triggers a one-race ban.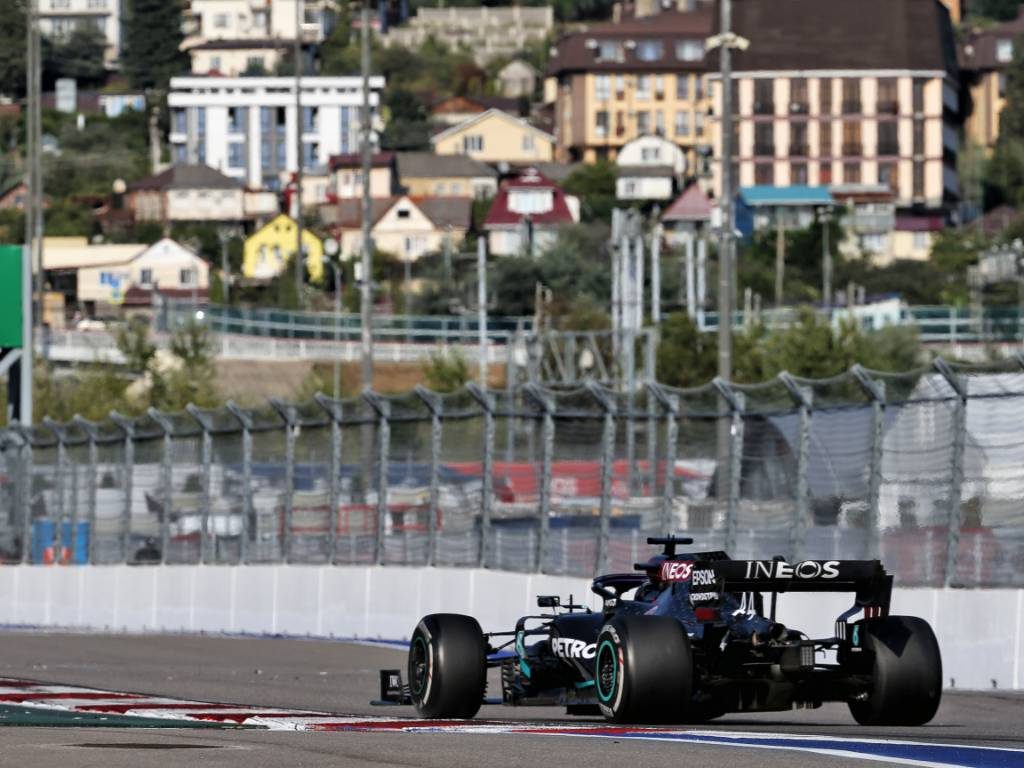 In the event, he was initially given two points but they were subsequently rescinded after the race, leaving him on eight.
Salo has worked with Juusela often and therefore fingers of blame were pointed at him regarding a 'leak' – something he has categorically rejected.
"I have nothing else to say except that it is a complete bitch," said Salo of the rumours, quoted by Formula Passion.
"Anyone can write and say what they want. They should see the facts and ask the commentators directly where they got that information.
"The problem with a job like that of the steward is that you can't please everyone. Those who don't like the decisions often get angry and start writing nonsense.
"For example, after a decision involving Max Verstappen three years ago at the United States Grand Prix (overtaking Kimi Raikkonen beyond track limits on the last lap) I received death threats for a year.
"It's just classic bitchy behaviour."
Follow us on Twitter @Planet_F1 and like our Facebook page