Krack confident taking on 'overwhelming' Aston Martin job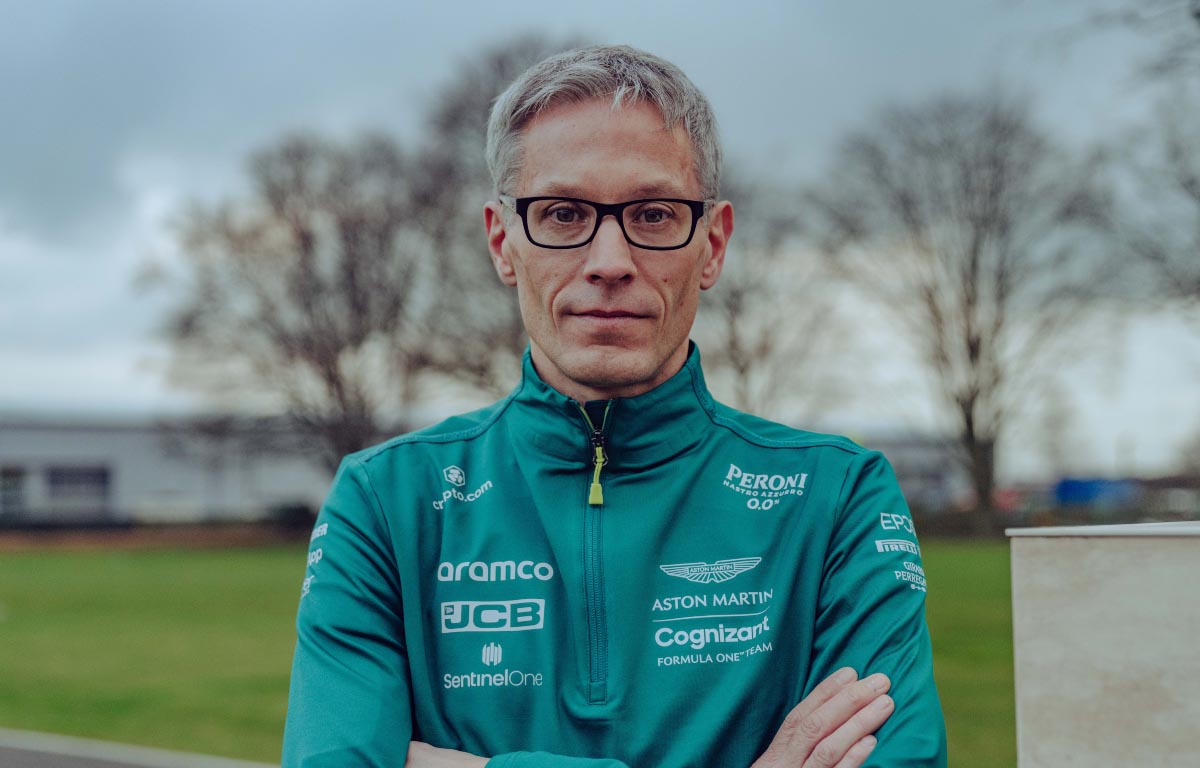 Aston Martin team principal Mike Krack admitted it has been an "overwhelming" process taking on the running of the team at a crucial time in its journey.
Krack officially took the reins over from Otmar Szafnauer on Tuesday 1 March, leaving his role at BMW as their head of race and test engineering to make the move back to Formula 1.
He was a regular presence in the Formula 1 paddock as a race engineer at Sauber, continuing as chief engineer through a period that saw him guide current Aston Martin driver Sebastian Vettel through the first part of his career trackside, until leaving the sport to work in other categories.
Aston Martin are going through a critical phase at the moment, with new regulations setting in alongside approximately 200 new staff members having joined the team, with owner Lawrence Stroll already having committed to building a new factory at Silverstone in his quest to help the team compete with the sport's big hitters, with Krack now at the forefront of the racing side of things.
Krack discussed how he was head-hunted for the role and, while he already has plenty of Formula 1 experience, nothing in his career has compared to him running a team of this size – but is going to take on the role in his own way.
"Yes it is overwhelming, it has been," Krack told media including PlanetF1 at his first press conference with the team. "I have been here a couple of times before my official start… just when you see this huge new building [factory] being built, it is overwhelming. It has to be [said].
"I think you have to approach this in a humble way. You have to first come here and understand how this team is working, because we must not forget Team Silverstone is a great team.
"For all these years, it always overperformed to its possibilities and it is important to find out where are the strengths of the team, and where can we make it stronger, where we can improve on some of the weaknesses it's having.
"At the moment, I have a lot of discussions with individuals, with team leaders, with department leaders, to understand how the team is running, how the system is operating."
Krack said he would take things step by step as he gets used to his new surroundings, making use of the people who know the team well and does not want to tear up any trees in how he runs the team to start with.
All he hopes to add is taking the motivation in place already at the team, and pointing it in the direction of improving as one unit.
"I think it would be foolish to come here on the first day and try to turn upside down every stone and rearrange," he said.
"The team has a good record, it needs a couple of things to make the next steps, but it is not by turning everything upside down that we will manage it.
"I [will] take a conservative approach here, try to learn as much as possible, try to bring my philosophy into it, try to bring my thinking into it, which is always positive teamwork – because motivation comes by itself – although the people here are extremely motivated, you can believe me.
"It's a matter of channelling this properly."
PlanetF1 Verdict
Krack confident taking on 'overwhelming' Aston Martin job
Mike Krack has admitted the process to become new team principal was overwhelming.