Aston Martin boss reveals where team must help Lance Stroll match Fernando Alonso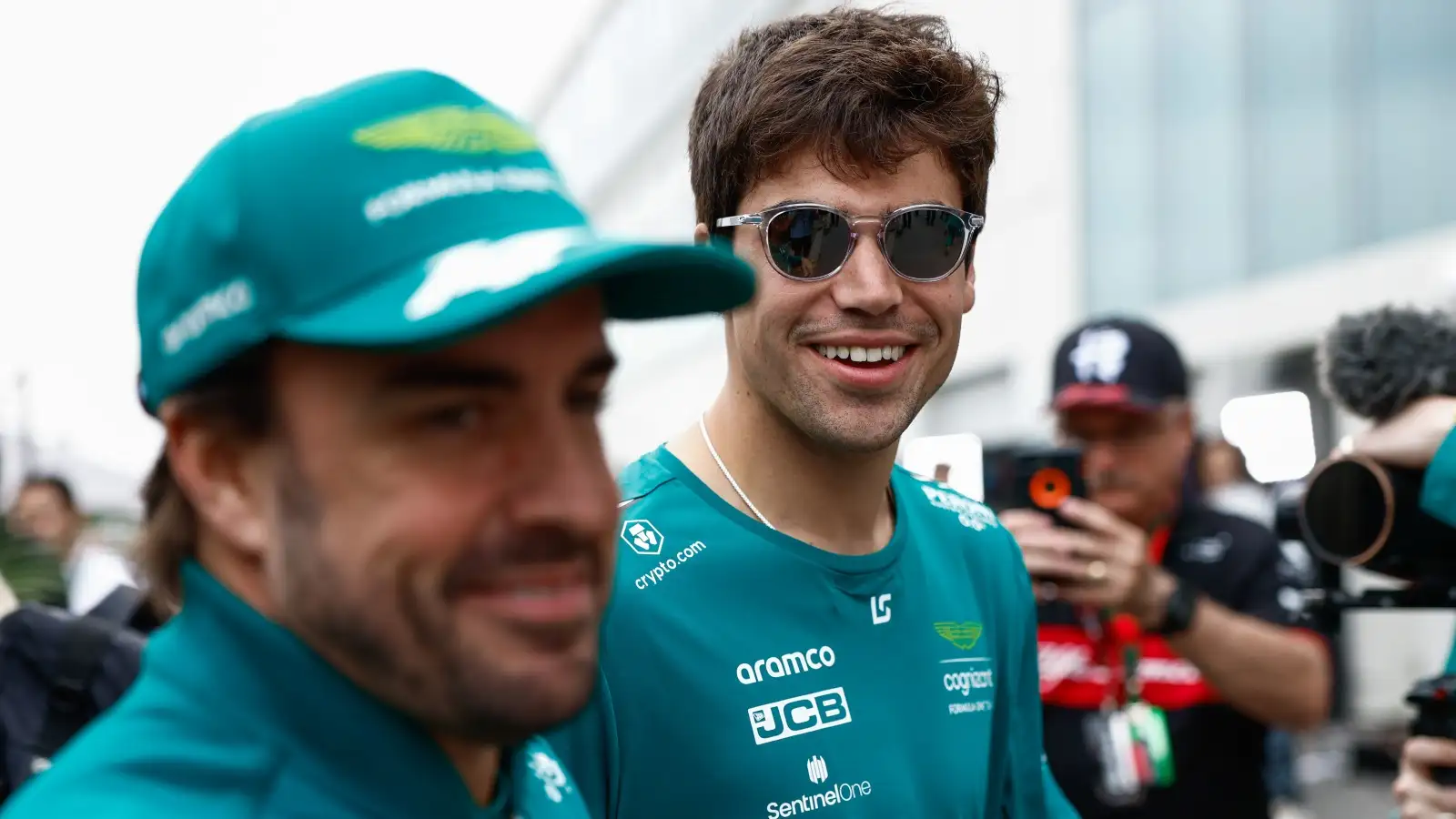 Aston Martin boss Mike Krack says the responsibility is on them to give Lance Stroll the tools to improve his results, which they have "failed to do lately".
Minus a rare horror show for Fernando Alonso and Aston Martin last time out in Singapore, generally across the F1 2023 campaign this has been an extremely effective team and driver partnership in the first season together.
With seven podium finishes overall, his most recent coming via a P2 at the Dutch GP, Alonso has been spearheading Aston Martin's bid to secure P2 in the Constructors' Championship, but it is Stroll's struggles to contend with Alonso's performances which are hurting Aston Martin in that mission.
Aston Martin must improve for Lance Stroll
While Alonso has put 170 points on the board so far this season, Stroll has added only 47 to Aston Martin's total, with the Singapore Grand Prix proving to be a traumatic affair for Stroll as he suffered a huge Q1 crash, which while he thankfully walked away from without serious injury, did force him to withdraw from the race.
Stroll though has provided only three points across his past five grands prix, and so during an interview with Channel 4, it was put to team boss Krack that Aston Martin need Stroll to improve if they are serious about their ambition to be title contenders.
Krack agreed with that assessment, but placed the responsibility on the team, rather than Stroll, for his struggles.
Aston Martin have slipped back as the F1 2023 development war has progressed, having started out as the second-fastest team, though Alonso has continued to do the majority of the points scoring even as the podium opportunities have become less frequent.
"Yeah, I agree," said Krack to the suggestion more is needed from Stroll.
"The first step that we have to take is to come back to also offering him the hardware to do it, which we have not done, we have failed to do so lately.
"And that is the first job for us and if we do that, I'm sure that we come back to the same level."
PlanetF1.com recommends
F1 2023: Head-to-head qualifying and race stats between team-mates
F1 driver contracts: What is the current contract status of every driver on the 2023 grid?
It is a testament to Aston Martin's starting point and Alonso's form in F1 2023 that P2 in the Constructors' Championship remains realistic for the team, the gap to Mercedes in that spot currently 72 points.
But regardless of what happens from here, Krack says Aston Martin have exceeded their expectations for the season.
"A great season, seven podiums, over 200 points, so I think we have met expectations, or we have actually quite exceeded our expectations," Krack reflected.
"When you look back where we were last year at this time of the year, we were fighting for ninth, eighth in the championship, now we're fighting with the top teams.
"Maybe Red Bull apart, but the other three are not far away. So I think all in all, we can be very happy with what we have achieved so far."
Alonso is in a battle of his own for P3 in the Drivers' Championship, with his Singapore no-score having opened the door for Lewis Hamilton to take over that position, Alonso now needing to make up 10 points on his former team-mate.
Read next: Lance Stroll provides crucial Japanese GP fitness update after missing Singapore race