Mike Krack has 'no indications' there will be clashes with Fernando Alonso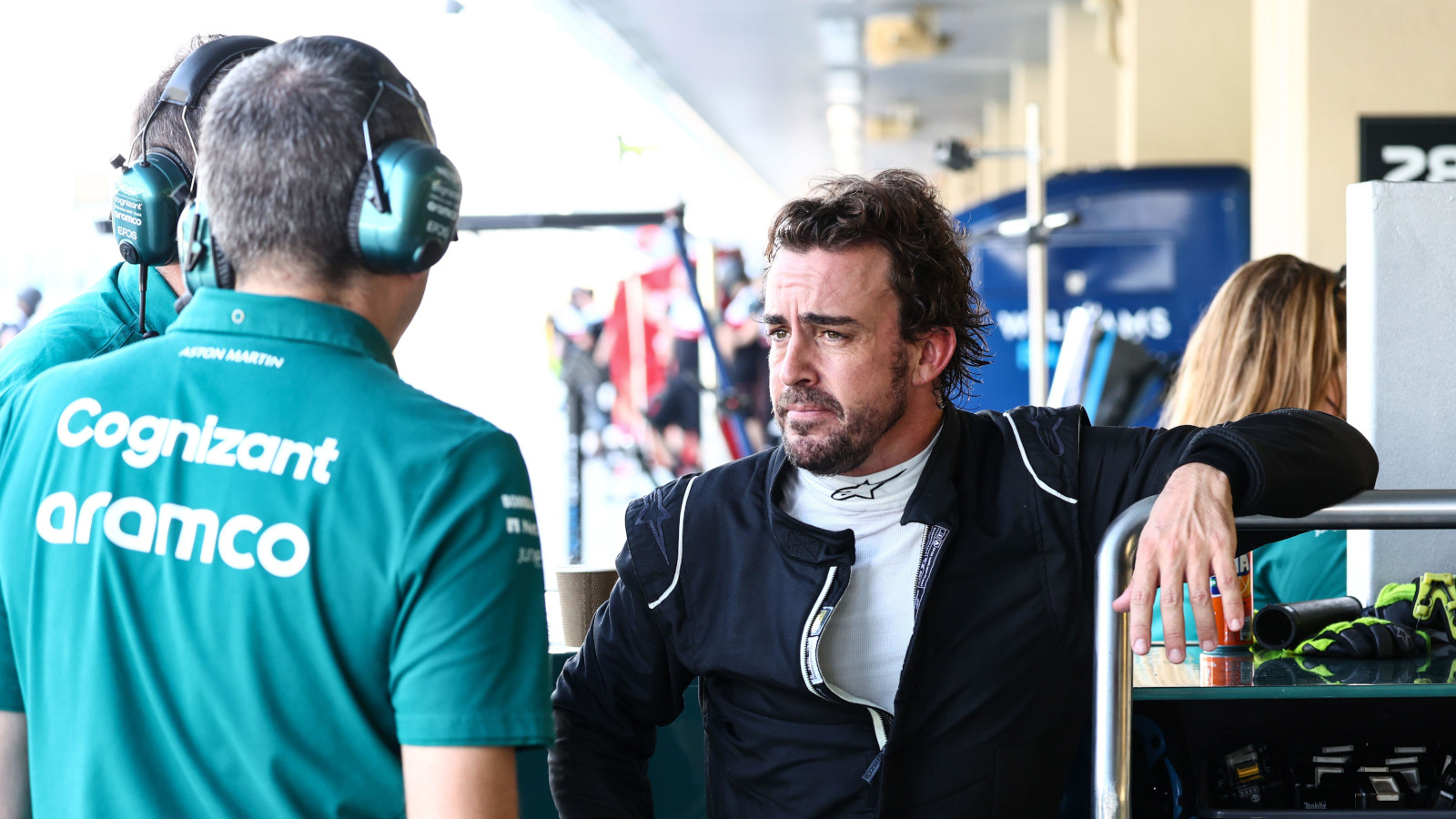 Mike Krack is not predicting clashes with his new driver Fernando Alonso despite the Spaniard's fiery reputation.
The two-time World Champion is not one to hide his feelings and this began to show in the latter stages of his Alpine career. Alonso began to take swipes at the team and was counting down the days until his move to Aston Martin.
That move has now taken place with Alonso getting his first run-out in the Aston in Abu Dhabi which also gave him a chance to work with his new team members for the first time.
Despite losing Sebastian Vettel, Aston Martin are not losing out on experience with no driver having entered more races in F1's history than Alonso.
Team principal Krack said he had been impressed with the efficiency of Alonso's communication and said he was very pleased with how the opening day went.
"It was very impressive," he told media including PlanetF1. "The efficiency of transmitting the messages. It was straight to the point at all times.
"It was very friendly and open and transparent, I think in both directions. So we're very pleased how this day went."
Krack was also asked if there had been any "clashes" with the Spaniard, especially given Aston Martin's relative poor performance across the 2022 season, but Krack was sure that the relationship would stay strong, even if the team toils again in 2023.
"Nothing at all but it's the beginning of the relationship…" Krack said.
"I think we had a very, very good start and we will really try to build on that. But I have I have no no indications that anything will go in the wrong direction."
Krack was also asked what the main differences between Vettel and Alonso were in their way of working, despite both drivers being all-time greats of the sport.
"They have different backgrounds," the 50-year-old said. "One is Latin, one is German, that makes a big difference.
"But what they have in common is the focus. The focus on improving, the focus on making progress and also isolating what makes us progress instead of maybe just being detailed. So some similarities but also some differences."
Read more: Behind the scenes at Aston Martin as their 'game changer' factory takes shape