Krack not tempted to 'run away' from Aston task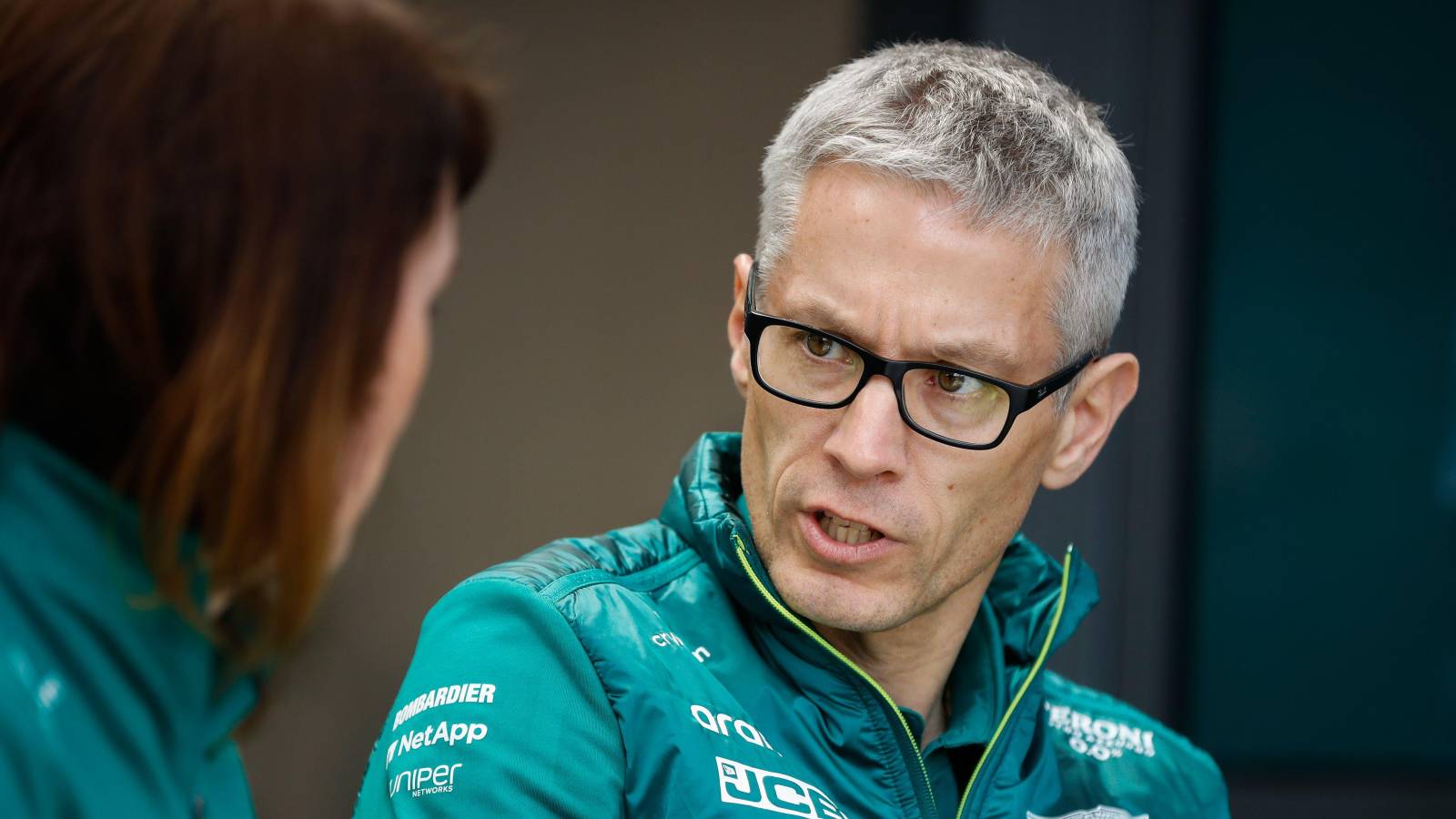 Mike Krack says he took on the challenge of lifting Aston Martin's fortunes when "it would have been easy to run away from it".
Aston Martin needed a new team principal during the off-season when Otmar Szafnauer decided the grass – if not the car's livery – was greener at Alpine.
While former Toro Rosso team manager Graham Watson has claimed he turned down the job with the Silverstone-based squad, it was Krack who said 'yes' when approached and he was confirmed in the position in mid-January.
But it has turned out to be the worst possible start for a team who, upon their rebrand from Racing Point, dropped from fourth in 2020 to seventh in the Constructors' Championship last season – and the decline has continued at a similar rate.
In the first three races of the 2022 campaign, Aston Martin are the only team not to have scored a point as they struggle to make the AMR22, their car for the much-changed F1 regulations, competitive.
Plus, they had to bring in reserve driver Nico Hulkenberg for the opening two grands prix after Sebastian Vettel tested positive for Covid.
It means a test of character for all involved with the team – and Krack said he had a good idea of what he would be facing when the opportunity came his way.
"I had a lot of questions when I was approached for this position and when I got the answers for those questions, I knew this would be a big challenge," said the 50-year-old from Luxembourg, a former chief engineer at BMW Sauber, quoted by Motorsport.com.
"It would have been easy to run away from it, so I was never going to expect that it was easy.
"I have to say the first three races were not easy, really. I mean, at the end of the day, F1 is F1, it's hard. You have to have a quick car, you have to make no mistakes, you have to have good drivers.
"So the whole thing is not together at the moment. We have to really work hard to get there. There's no magic at the end of the day."
One positive is finally getting on board Dan Fallows, the former Red Bull head of aerodynamics whose start date as technical director was pushed back as his ex-employers played hardball about releasing him and put him on 'gardening leave'.
"We have another new recruit with Dan, so we'll have to sit together and identify clearly how we develop the car, how we develop the performance and how we develop the structure of the team," said Krack.
"To identify a weakness, I think it's clearly the performance of the car, and how we have to improve that is something we will need to look at in the next weeks.
"It's up to me to take the necessary steps to talk to the most people, try to identify where we are, what we have to improve and move on. I'm not the kind of guy that looks for excuses."
Vettel Adds to Aston Martin's Problems - Australian GP Conclusions
It is beginning to look more and more like a mistake that Aston Martin signed up Sebastian Vettel.