Krack reveals the key to keeping Vettel at Aston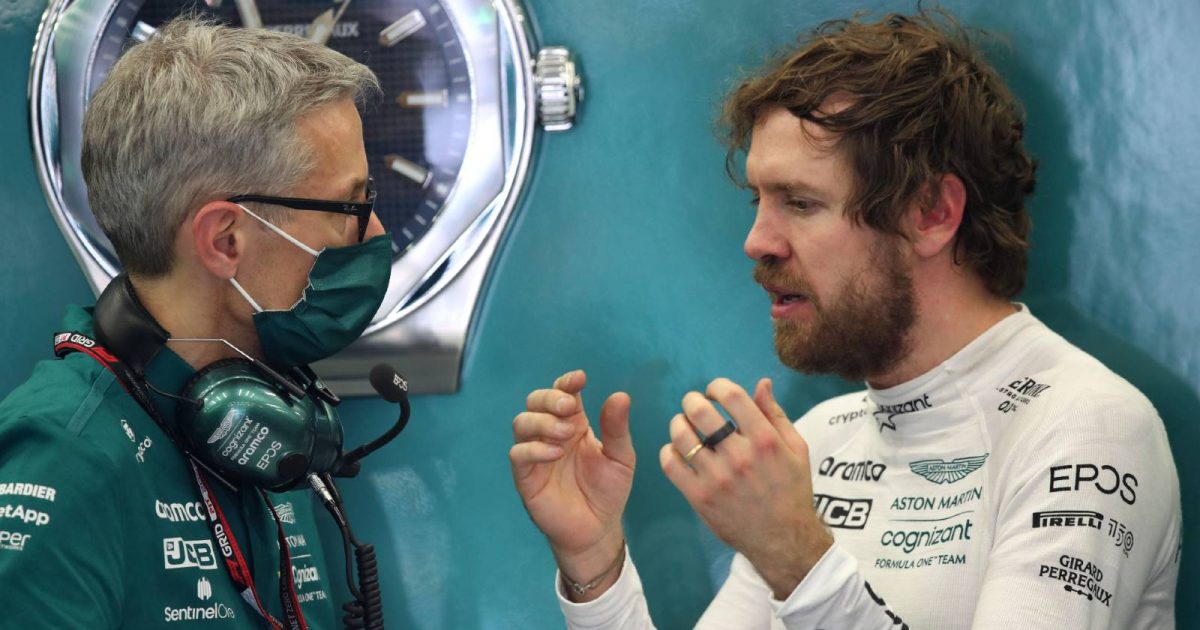 Mike Krack says it would be "foolish" if Aston Martin did not try to keep Sebastian Vettel next season – as long as their car was fast enough to "deserve" him.
Vettel's move to Aston Martin following his release from Ferrari at the end of 2020 has not worked out as well so far as either he or the team would have hoped.
Although he made two podium appearances last year, one of those results was taken away from him via a disqualification for a fuelling infringement and he ended up 12th in the Drivers' Championship.
This term, after missing the first two races due to contracting Covid, the 34-year-old looked rusty during a dismal weekend in Australia but was more like his old self as he opened his points account for the campaign by finishing eighth at the Emilia Romagna Grand Prix.
Along with his team-mate Lance Stroll ending up 10th, those were Aston Martin's first points of the season and lifted them off the bottom of the Constructors' table above Williams.
A strong result for the team today. 🤜🤛

Debrief race day in Imola with #SV5 in our race report, presented by @aramco.#F1 #ImolaGP

— Aston Martin Aramco Cognizant F1 Team (@AstonMartinF1) April 24, 2022
With his F1 career stretching back to 2007, Vettel is very much into the autumn of his days as a racing driver and has said he is keeping an open mind as to whether to continue in 2023.
Aston Martin boss Krack hopes the ambitious team can produce an increasingly competitive car that will sustain the German's appetite to remain in the sport.
"Obviously, if you have a driver like Sebastian Vettel that you can keep motivated by giving him the car that deserves the quality of his driving, I think you would be foolish not to try to retain him," the team principal told reporters.
"But I 100% understand his comments. He wants to see progress, he wants to see the car moving forward because he's not a driver that wants to fight for P18 or P16 or whatever, so it's up to us to deliver the tool that is needed for him to perform.
"He has a very high work ethic that I really share and really appreciate. There is no time of the day when it's too late to work or to have some input, so from that point of view it's really…it's a pleasure to work with him.
"He understands where our limitations are at the moment but he doesn't stop pushing and he is realistic about what we do.
"So it's a matter of trying to merge what we think we have to do, what he thinks we have to do and be open, transparent, have good conversations and move on."
Sebastian Vettel 8/10 - Italian GP Driver Ratings
Sebastian Vettel bounced back from a disappointing weekend in Melbourne to produce a strong drive to help give Aston Martin their first points of the season in Imola.