Valtteri Bottas has been advised once again to play more "mind games" with Lewis Hamilton if he is to battle him for the World Championship.
After witnessing Hamilton win for a fourth time in six races following victory at the Spanish Grand Prix, Bottas said he could feel the title "drifting away" again as his team-mate opened up a 43-point gap to him.
One of the regular questions asked about Bottas is how can he be a genuine title threat to Hamilton and the regular is to get inside the six-time World Champion's head.
2016 World Champion Nico Rosberg realised he needed to "get tougher" with Hamilton and advised Bottas to do the same. Now another paddock pundit in Jacques Villeneuve wants to see the mind games commence.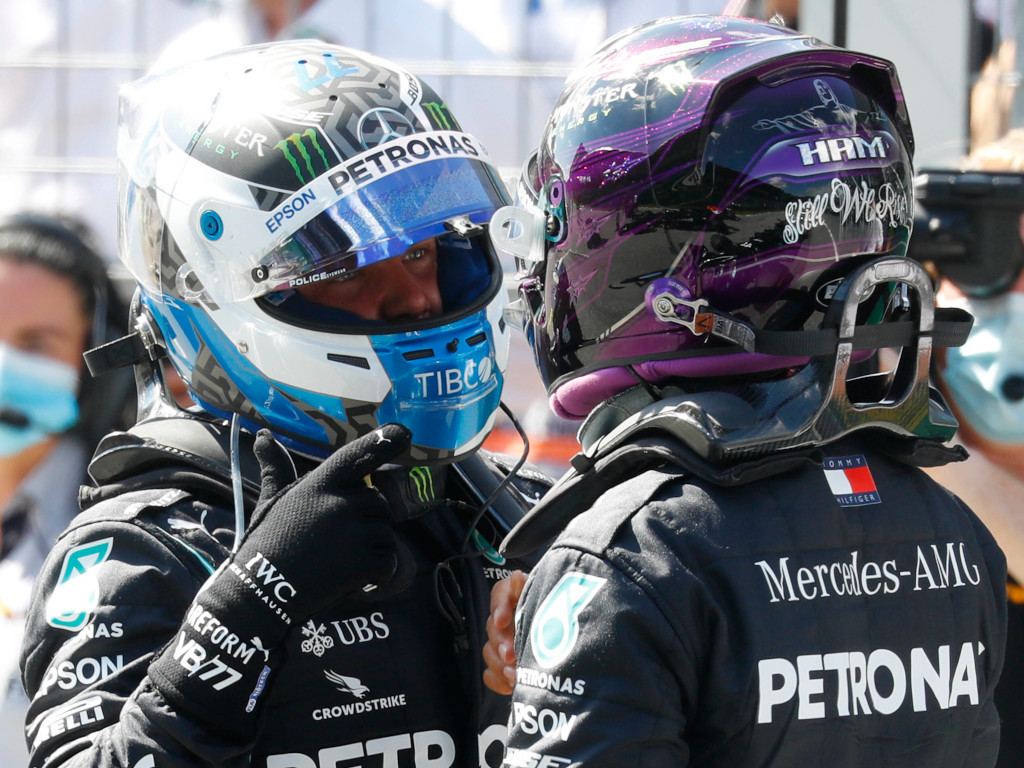 Get your hands on the official Mercedes 2020 collection via the Formula 1 store
"We have seen in the past how Nico Rosberg managed to get into his [Lewis Hamilton's] head and eventually beat him," Villeneuve is quoted as having told Sky Italia.
"Bottas can still try that, but in fact there are too few drivers who are willing to do anything to win.
"Beating him [Hamilton] on the track alone is just not enough. He'll just come back harder and stronger."
Villeneuve added that while Hamilton can be beaten, it is a task for Bottas than is easier said then done.
"Lewis can certainly be beaten, but he just feels so strong at the moment with his team," he added.
"You often see with champions that they have something special. They always want to win."
Follow us on Twitter @Planet_F1, like our Facebook page and join us on Instagram!