Minor tweak to Renault's turbo for Silverstone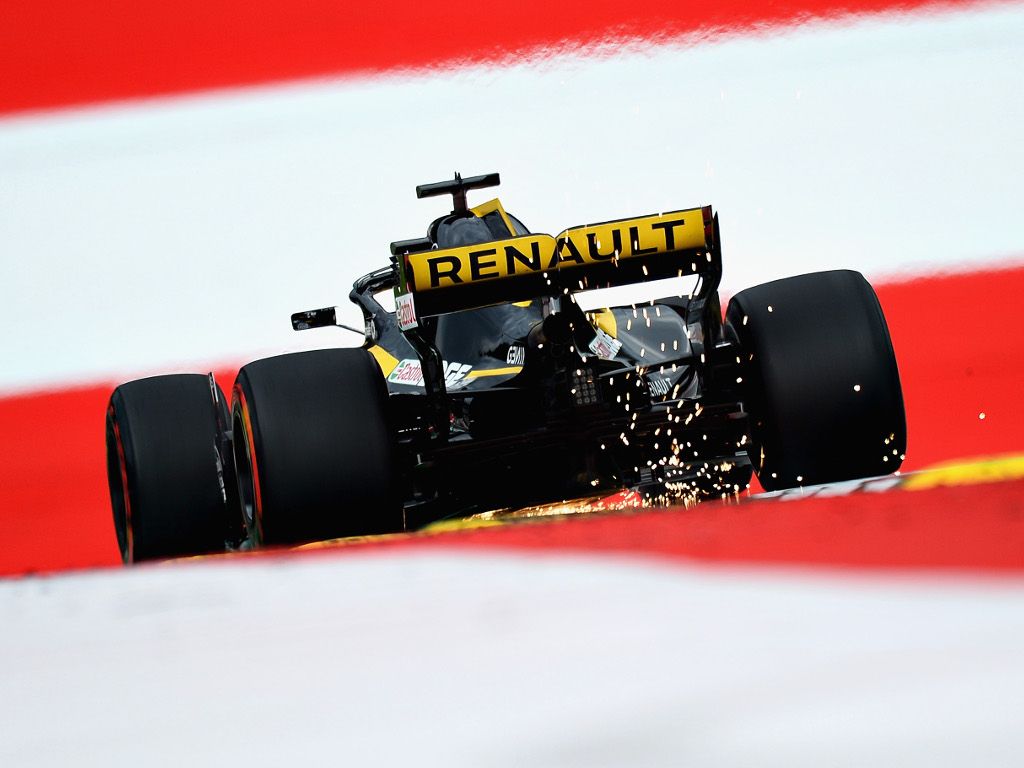 Renault will introduce a minor modification to their turbos at this weekend's British GP as they loo to improve reliability.
Nico Hulkenberg retired from the Austrian Grand Prix as his Renault engine let go in a plume of smoke.
It was a similar failure to that experienced by Daniel Ricciardo in China with Renault only now introducing an minor tweak to hopefully resolve the issue.
"It's a new engine but there was nothing different on that [turbo] spec over previous spec," Renault F1 chief Cyril Abiteboul told Autosport.
"However, we have a little bit of a containing measure that will be introduced in Silverstone as planned, and was not available [in Austria].
"We know that we had that risk, after the failure we experienced on Daniel's car in Shanghai.
"This was the only problem that we've had since Shanghai. Nico's turbo is definitely dead, but the ICE [internal combustion engine] and the other components should be OK."
Hulkenberg's "dead" turbo means he will move onto number three this weekend, however, Renault are confident they can still keep the overall number down to four for this season.
Abiteboul added: "We were on a plan of using four engines, to keep on with the development pace, and in particular the introduction of the C-spec, so that does give us some latitude for this type of situation.
"But it is not a situation that is anyway acceptable, and we have to keep on working on that type of reliability.
"There's no penalty for the time being, we were anticipating penalties after the [summer] shutdown, which is still the plan."