Mohammed Ben Sulayem's big question for the teams over prize pot dilution fears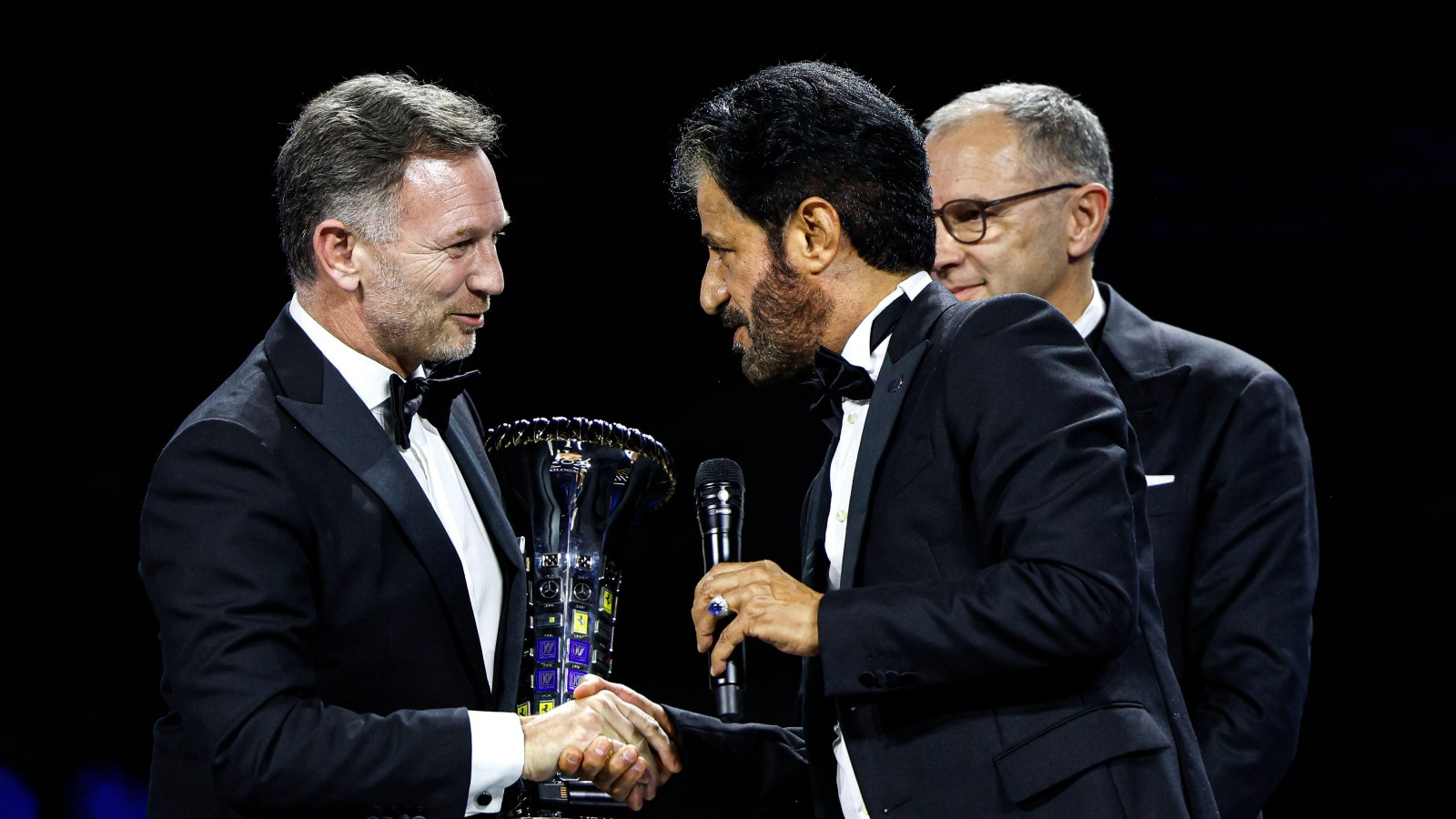 Admitting the reason eight of the ten teams aren't in favour of Andretti Global joining the grid is because the prize pot will be diluted, Mohammed Ben Sulayem wants to know if the Red Bull boss wants him to "kick out five teams".
Eight of the ten team existing F1 teams, the full list excluding McLaren and Renault, aren't in favour of Andretti Global becoming the 11th Formula 1 team.
Not because they're opposed to Andretti, they just don't want an 11th team as that means the prize pot will be split 11 ways instead of the current 10.
Horner explained this to Racer, saying it "ultimately boils down to, 'Well, who's going to pay for it?'
"And you can assume that the teams, if they're perceived to be the ones who are paying for it – or diluting their payments to accommodate it — of course it's not going to sit that well."
But while Red Bull and most of their rivals are against an 11th team, FIA president Ben Sulayem has been advocating for it. So much so he even urged Andretti to link up with a manufacturer to make it more difficult for F1 to say no.
The American did just that, teaming up with General Motors, but as Horner points out that's no skin off the FIA's nose as "they've got no financial consequence of this because they don't participate in the prize fund".
The FIA president, though, continues to champion Andretti's cause and has sarcastically asked if the teams blocking Andretti would like him to "kick out five teams" so they can have a bigger share.
PlanetF1 recommends
FIA president reminds F1 bosses: 'The championship is ours, we have only rented it out'
Christian Horner calls for 'sensible conversation' as F1 v FIA war brews
Who is Mohammed Ben Sulayem? Everything you need to know about the FIA president
"They might say, 'oh it's taking our piece of the cake,'" said Ben Sulayem.
"Yes, to them – but what do you want? Maybe kick [out] five teams, and then you have more money? You can take it both ways."
"I want them to succeed," he continued, "but to get more money and less money… I mean the cost cap was effective, and we're trying to make it more effective. Imagine if you are having 145 [million] on everyone.
"But I cannot be blocking a manufacturer. Imagine me doing that. It's wrong."
As for his recent comments that giving Andretti the go-ahead would have attract "other interested parties", for now it's just Andretti asking for a spot on the grid.
"To us directly, it's Andretti," he told Autosport, confirming that "up to now" they are the only applicant.
A conundrum the FIA and the teams have to resolve
The teams don't want an 11th team because that means less prize money. Fair enough, no one wants to share their loot.
But what if Andretti Global's arrival brings in more loot? Different story.
Andretti is one of the biggest names in motor sport, and around the world. Mario Andretti won the 1978 F1 World Championship and also won races in IndyCar, the World Sportscar Championship, and NASCAR.
His son Michael also raced in Formula 1 but his success was limited, if one could say that, to CART where he won 42 races and the title.
Imagine the Andretti name on the Formula 1 grid? The sponsors would follow, although let's be honest they'd largely head to the American team and the fans would pack the grandstands at the three, yip three, American races. There may even been scope for a fourth.
More sponsors and more fans means more money for everyone. It also means a bigger prize pot so while the teams would only receive 1/11th of it, they'd be getting 1/11th of more than they are today.