'Who takes the blame? Us' – Mohammed Ben Sulayem fumes at lack of 'fairness'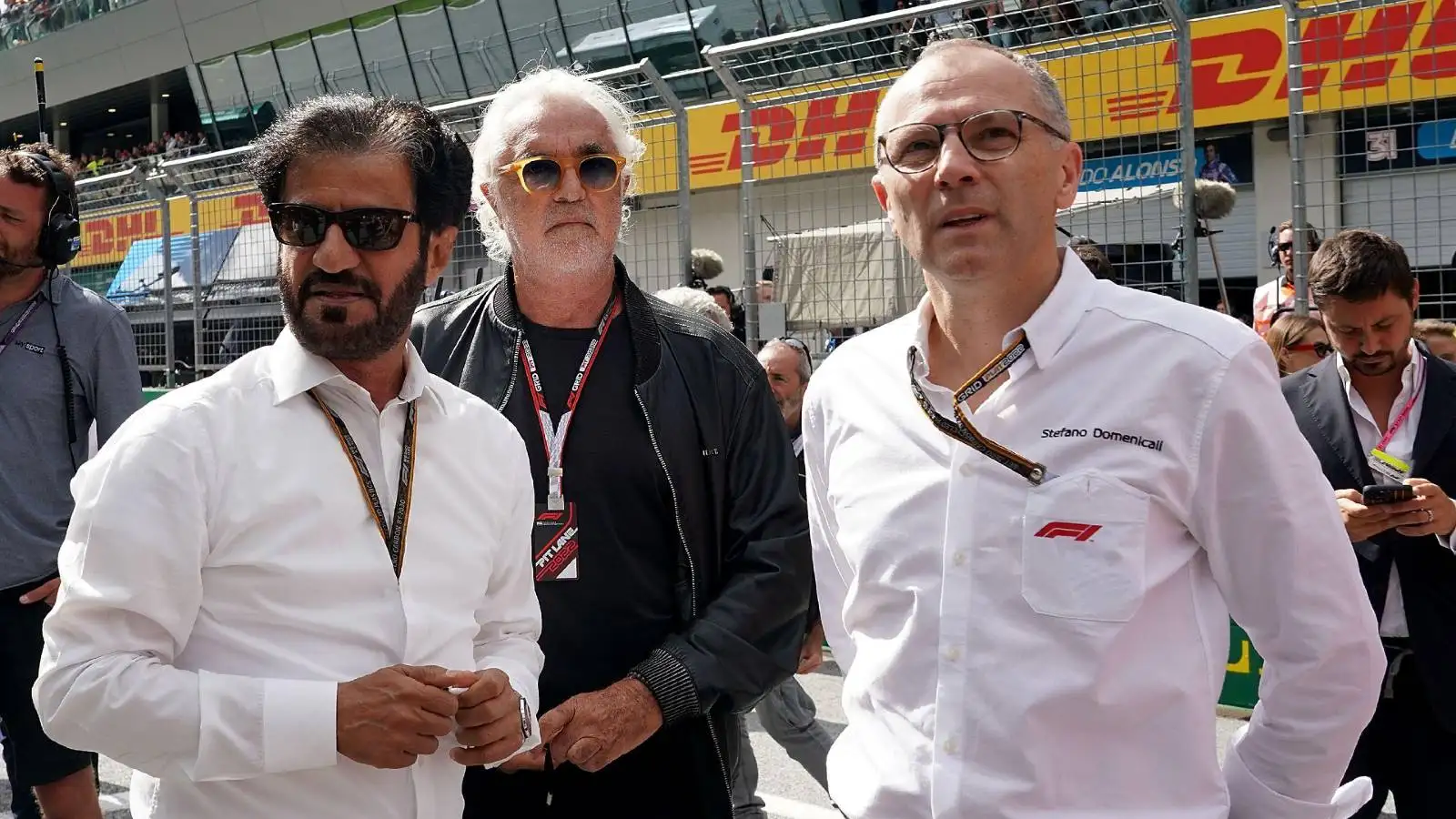 Mohammed Ben Sulayem has hit out at critics of the FIA, saying that it is not always them that fingers should be pointed at.
As the governing body of F1, the buck often stops with the FIA especially when it comes to the rules and regulations in the sport, but the organisation's president does not believe that is always the case.
At the Japanese Grand Prix, the FIA came under intense fire from within the paddock after a recovery vehicle was allowed to come on track under red flag conditions with Pierre Gasly coming close to hitting the crane.
It was a moment that brought back memories of when Gasly's compatriot Jules Bianchi lost his life and although the AlphaTauri driver was found to be going over the speed limit, every driver agreed it was something that should not have happened.
After that controversy, the race ended on an odd note when Max Verstappen became World Champion without realising it with no one entirely sure how points had been handed out following the shortened race, another moment that did not paint the FIA in a positive light.
PlanetF1 recommends
Lewis Hamilton v Max Verstappen: Key stats compared after first eight seasons in F1
US F1 drivers: How successful were the United States' last 10 Formula 1 drivers?
F1 records: Top 10 longest team podium streaks in Formula 1 history
Ben Sulayem confirmed that rule would be changed but said there was no "fairness" in everyone's rush to blame the FIA and that these rules had been agreed upon by the F1 teams themselves.
"Yes, it's changing," he told Motorsport.com of the rule. "[New FIA sporting director] Steve [Nielsen], now, who is the sporting director, is going to improve it.
"Going back to Japan. First of all, if you look, before the next race, we had a complete report [on the events that took place]. It was never done before. We had it on the website of the FIA.
"Then coming to the points: who chose that? The teams. Who approved them? The teams. We just had to implement them. And who takes the blame? Us. Honestly. Where is the fairness? Tell me. This frustrates [me]."
Ben Sulayem is becoming an increasingly visible presence in the world of Formula 1 shortly after he passed a year in the president role.
First the FIA banned political or religious statements from the drivers before Ben Sulayem took to Twitter to show his dismay that F1 had not embraced the newly announced Andretti-Cadillac co-venture to get a spot on the grid.
The 61-year-old Emirati went a step further by openly discussing a failed takeover bid of F1 from Saudi Arabia, despite the topic being an entirely commercial issue and therefore in the hands of Formula One Management and not the FIA.
That tweet drew him the ire of Liberty Media bosses with a letter to the FIA leaked saying he had made a "major overstep."