Unearthed sexist comments linked to Mohammed Ben Sulayem 'do not reflect his beliefs'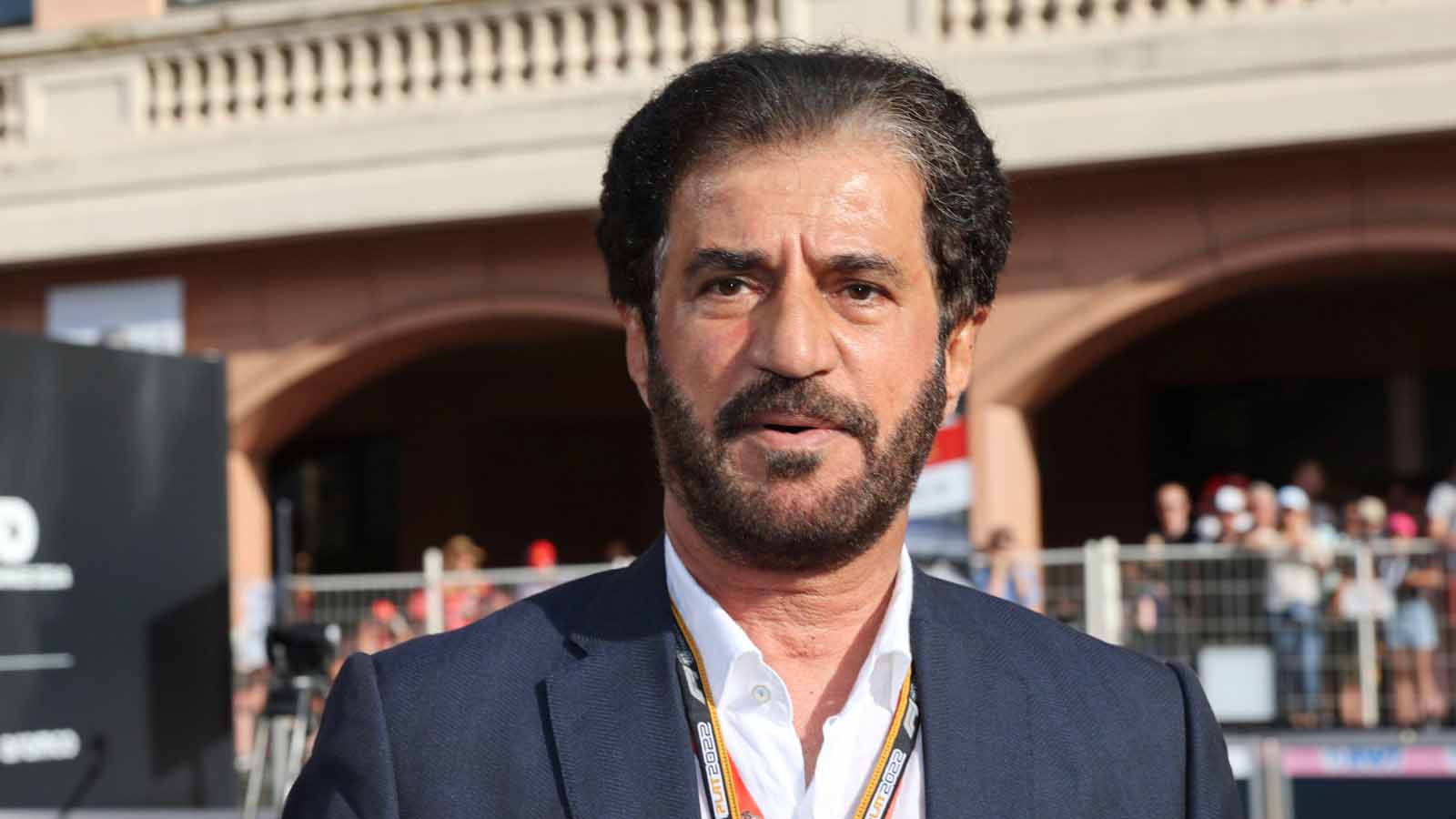 The FIA has said sexist comments attributed to president Mohammed Ben Sulayem on an archived website from 20 years ago do not reflect his current beliefs.
On the former website of the FIA president,  a 'likes and dislikes' section showed a dismissive attitude towards women, with the contents having been first uncovered by The Times on Friday.
The page, which was online in 2001 while he was still competing as a rally driver, stated that his likes and dislikes were "basically simple", adding: "I love the desert and I love meeting real people", but also dislikes talking "about money, nor do I like women who think they are smarter than men, for they are not in truth."
The FIA have since given a response on the comments from the president, though, with a spokesperson saying: "The remarks in this archived website from 2001 do not reflect the president's beliefs.
"He has a strong record on promoting women and equality in sport, which he is happy to be judged on. It was a central part of his manifesto and actions taken this year and the many years he served as Vice President for Sport prove this."
PlanetF1.com recommends
UK peer slams 'deeply discourteous and unprofessional' Mohammed Ben Sulayem
Christian Horner calls for 'sensible conversation' as F1 v FIA war brews
Cadillac yet to submit FIA expression of interest, 'difficult to say' how it will go
This report comes off the back of multiple controversial topics that are surrounding the FIA president, who was elected to succeed Jean Todt in 2021.
He is currently at loggerheads with Formula 1 over his support for an Andretti-Cadillac bid to enter the sport, having opened an 'expressions of interest' process over new teams entering Formula 1 – against the wishes of several of the current teams, who aim to keep the grid in its current 10-team state.
Formula 1 chiefs also reportedly wrote to Ben Sulayem for apparently "overstepping" his remit when he expressed concern over an "inflated" $20billion figure quoted over a reported bid for Formula 1 by Saudi Arabia's sovereign wealth fund.
The FIA has also come under fire in recent months for denying drivers the freedom of speech they have previously enjoyed in a bid for political neutrality, with all Formula 1 personnel now requiring FIA approval before making political or religious statements at their events – putting a stop to what Lewis Hamilton and Sebastian Vettel had done in recent years by wearing T-shirts on the grid and raising matters important to them.
Most recently, a member of the UK House of Lords has also called Ben Sulayem "deeply discourteous and unprofessional" for failing to reply to a 2022 letter sent by him and 90 other European politicians expressing concerns about 'sportswashing' in Formula 1, by the sport visiting an increasing number of countries with poor human rights records.