Monaco FP1: A flying start for Leclerc at his home race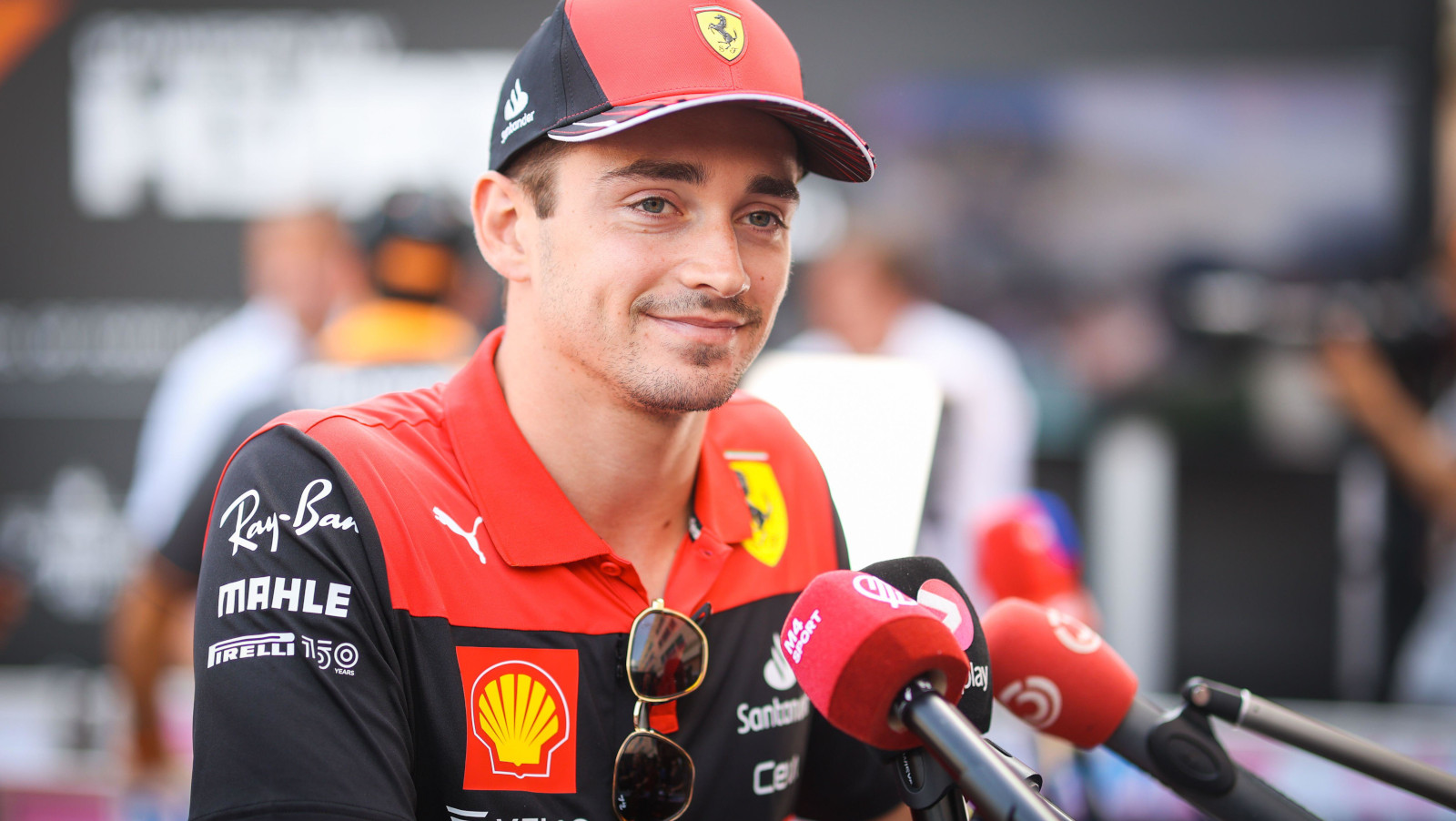 Charles Leclerc increased the hype for the Monaco Grand Prix weekend as the local lad set the pace in Friday's first practice ahead of Sergio Perez.
Born in Monaco, Leclerc has never seen the chequered flag at his home race, never mind win it. This year, he is the favourite along with Max Verstappen.
The Ferrari driver made his mark in Friday's opening practice, a 1:14.531 putting him ahead of Perez and Carlos Sainz. The gap between the trio, though, was only 0.07s.
Unfortunately for Mercedes, both George Russell and Lewis Hamilton reported "crazy" porpoising as they finished P8 and P10.
And they weren't the only drivers complaining about the ride quality of the all-new cars on the tight, twisty street circuit.
At the end of a hot #FP1 it's @Charles_Leclerc @ScuderiaFerrari who goes fastest. He'll be aiming to break his home race jinx, never having finished the #MonacoGP (or any support race in Monaco) before. #Fit4F1 pic.twitter.com/6IlMqqg8Xu

— Pirelli Motorsport (@pirellisport) May 27, 2022
Despite concerns of rain, Formula 1 could not have asked for better weather for the start of the Monaco Grand Prix weekend.
While the majority of the field ventured out on the hard Pirellis, Ferrari were straight onto the mediums with Leclerc quickest after 10 minutes with a 1:16.157.
It was a more difficult start to the session for his team-mate Sainz who was complaining that the ride is "terrible, very bad". Russell also wasn't happy, reporting porpoising with Hamilton adding that there is an "incredible amount of bouncing".
Leclerc was P1 after the opening 15 minutes, a 1:15.883 compared to Verstappen's 1:15.933 on the hard tyres. Sainz was up to third ahead of Lando Norris, the Briton having missed Friday's driver press conference as he continues to suffer with tonsillitis.
The new era of cars hits the streets of Monaco 💫

W😍W!#MonacoGP #F1 pic.twitter.com/wrvospuaxp

— Formula 1 (@F1) May 27, 2022
While Esteban Ocon reported that his Alpine is "going everywhere", Hamilton cut the chicane as he battled for control of his W13 and Verstappen went quickest, a 1:15.327. The yellows were waved as Leclerc, who has never seen the chequered flag in Monaco, went up the escape road at Turn 1.
There were problems down at Alfa Romeo with Valtteri Bottas covering just two laps before heading back to the pits with a gearbox problem that brought an end to his practice, Nicholas Latifi making a late start and Mick Schumacher blocking the pit lane – "I'm sorry" – as his Haas suffered a gearbox problem and came to a halt. His FP1 was over and the session was briefly red flagged.
Mick's hopped out of the car whilst the team work on the issue – we believe it's an MGU-K failure.

It's unlikely he'll get to add to the 12 laps he's turned in #FP1 so far, unfortunately 😞#HaasF1 #MonacoGP pic.twitter.com/tbCCZ3HL37

— Haas F1 Team (@HaasF1Team) May 27, 2022
The session was back green after a few minutes with Latifi one of the first out as he tried to make up for lost time. Norris and Hamilton were also two of the first out. Swapping their hard tyres for mediums, Norris went quickest with a 1:15.301, Hamilton P3.
"The bouncing is crazy, mate," was Hamilton's assessment as it became evident that Mercedes were running their old front wing, not the new one with speculation in the paddock that they'll change specs later.
Alex Albon was the first to kiss the barrier as he lost the rear entering the Nouvelle Chicane, cutting the chicane. He reported that he "can't turn the car because the wheels are in the air so much", porpoising also a problem for Williams.
Norris upped his pace to a 1:15.056, but had no answer as the Ferraris and Red Bulls rejoined the action on fresh medium tyres. Verstappen went quickest before he had to pit having flat-spotted his tyres in an off at Sainte Devote.
That left it to the Ferraris and Perez to fight for P1 in the final 10 minutes, Leclerc coming out on top with a 1:14.531 with Perez second, 0.039s down, and Sainz P3.
Verstappen was fourth ahead of Norris, Pierre Gasly, Daniel Ricciardo and Russell.
Times
1 Charles Leclerc Ferrari 1:14.746 29 laps – medium
2 Sergio Perez Red Bull 0.039s 29 laps – medium
3 Carlos Sainz Ferrari 0.070s 28 laps – medium
4 Max Verstappen Red Bull 0.181s 26 laps – medium
5 Lando Norris McLaren 0.525s 31 laps – medium
6 Pierre Gasly AlphaTauri 0.552s 33 laps – medium
7 Daniel Ricciardo McLaren 0.626s 32 laps – medium
8 George Russell Mercedes 0.680s 34 laps – medium
9 Sebastian Vettel Aston Martin 0.856s 33 laps – soft
10 Lewis Hamilton Mercedes 0.968s 29 laps – medium
11 Yuki Tsunoda AlphaTauri 1.005s 35 laps – medium
12 Lance Stroll Aston Martin 1.008s 26 laps – soft
13 Fernando Alonso Alpine 1.218s 28 laps – medium
14 Kevin Magnussen Haas 1.275s 30 laps – medium
15 Alex Albon Williams 1.579s 38 laps – soft
16 Esteban Ocon Alpine 1.784s 24 laps – medium
17 Guanyu Zhou Alfa Romeo Racing 1.886s 27 laps – medium
18 Nicholas Latifi Williams 3.183s 29 laps – soft
19 Mick Schumacher Haas 4.105s 12 laps – hard
20 Valtteri Bottas Alfa Romeo Racing 2 laps – hard
Monaco Grand Prix predictions
Henry Valantine and Sam Cooper make their predictions for the Monaco Grand Prix.