Half of Monaco GP layout to undergo resurfacing work ahead of this year's race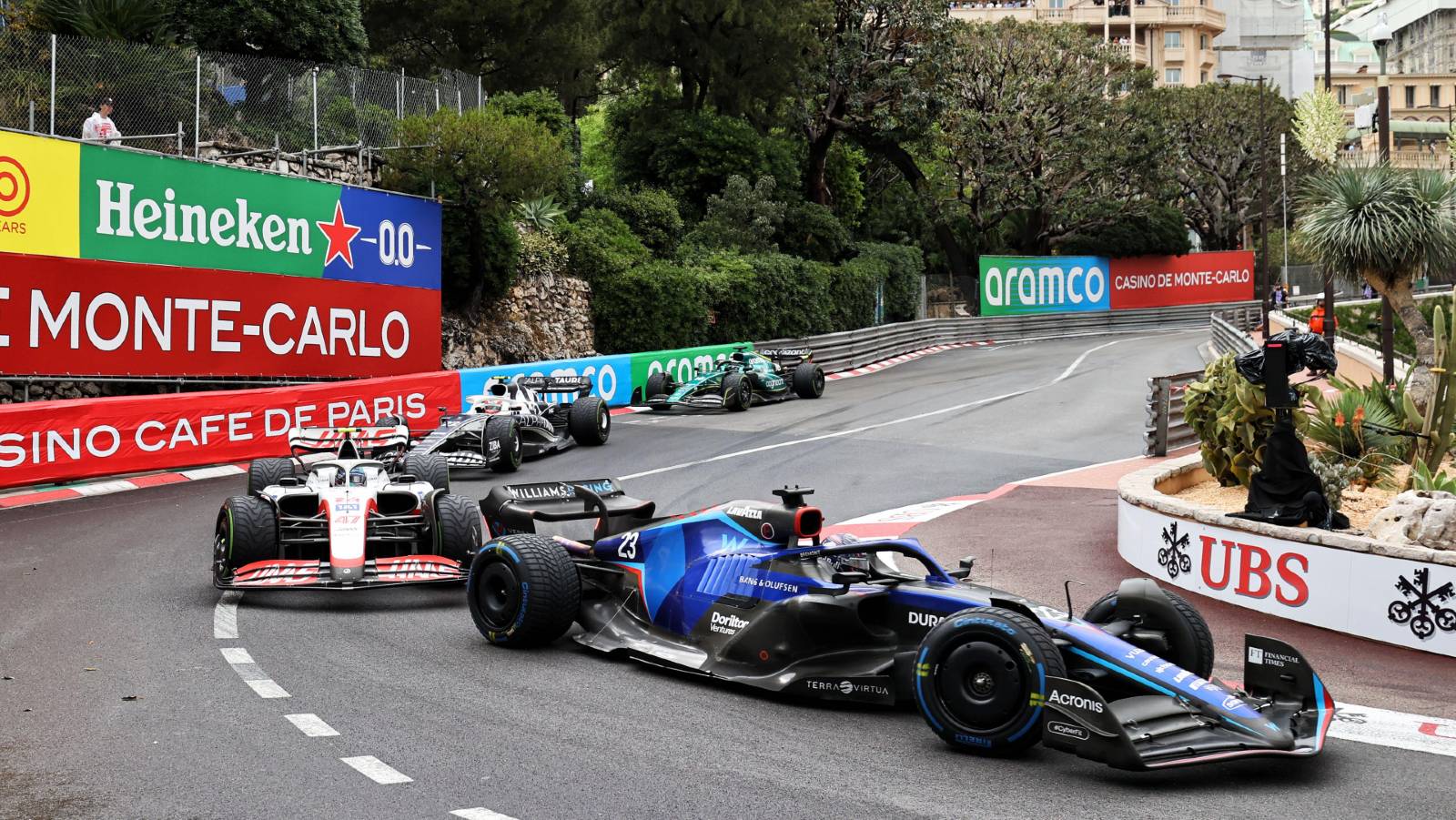 Almost half of the Monte Carlo track has begun to be resurfaced ahead of the Monaco Grand Prix weekend in late May.
As usual for this time of year, work has begun to turn Monte Carlo from a hotspot of glamour into a race track ahead of the Monaco Grand Prix later this year.
The F1 race, which is usually held on the last weekend of May, is not the only event going on this year with the Formula E race also set to take place on May 6 using the same layout as F1.
According to the French edition of Motorsport.com, city workers have begun resurfacing half of the track including the Boulevard Albert 1er where the starting grid and pits are located, the Louis II tunnel and the Darse Sud.
The Automobile Club de Monaco has said that the operation will require a total of 15,000 m² of asphalt which is the equivalent of 1,800 tons of new asphalt.
Work is being carried out at night to minimise the effect on traffic with the aims of meeting FIA standards in terms of the quality of the proposed surface. Monaco, as with all street circuits, faces the added difficulty of having traffic pass over the circuit throughout the year and not just during the race weekend.
PlanetF1 recommends
Five reasons why Ferrari fans should still be optimistic after Bahrain
Bahrain 2023: When Lawrence and Lance Stroll finally won Formula 1's acceptance
The Mercedes W14's main strength that Aston Martin are currently missing
Monaco is one of the oldest and perhaps the most iconic circuits on the F1 calendar having featured in the sport's first season back in 1950, but there are increasing concerns over its long-term future in the sport.
With Formula 1 cars growing ever larger, overtaking at the tight street circuit has become extremely rare in comparison to other tracks. In the past decade, an average of 10 overtakes per race have taken place during the Monaco GP.
Given the challenges of a street circuit, there is little promoters can do to widen the track but they have attempted to make changes elsewhere to meet the needs of modern Formula 1.
In 2019, a new high-grip surface was installed at the chicane escape route and in 2021, the circuit was fitted with a new pit lane.
Monaco recently had its contract with Formula 1 renewed, taking it up until 2025, but with huge interest to be on the calendar, time will tell if that deal will be extended.