Power problems behind start/restart issues in Monaco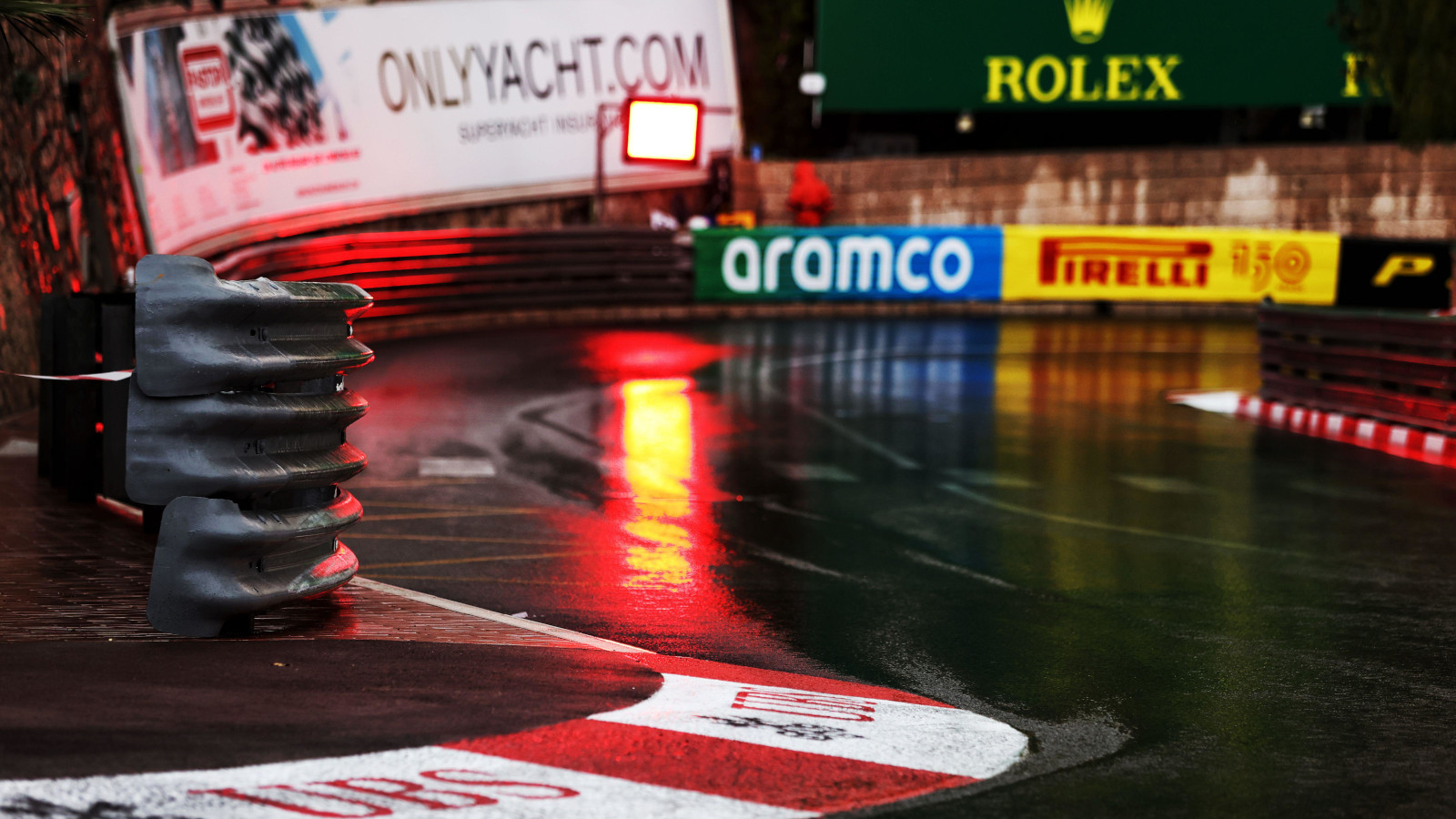 Initially putting it down to safety, Race Control's issues getting Sunday's Monaco Grand Prix going were compounded by a power outage.
There was confusion at the start of the Monte Carlo race as the rain came down; the drivers sat on the grid waiting for the formation lap.
That resulted in two delays, the formation lap eventually going off at 3:16pm local time but that coincided with a heavy downpour, the drivers doing two laps behind the Safety Car before lining up in pit lane.
A 45-minute delay followed.
Monaco Formula 1 rain delay pic.twitter.com/F3M8Tvledw

— DaniloMedinaDM (@1DaniloMedina) May 29, 2022
That was due to a power outage that caused the starting systems to fail, the heavy rain having played havoc with the power supply.
Race Control had hoped to make it a standing start but weren't able to because of the outage so when the race did get going just after 4pm local time, it was a rolling start.
The FIA confirmed that the late rolling restart was "primarily to concerns that the start systems would not be functioning properly" but added "it was also a consideration that there were inconsistent grip levels on the grid due to the drying track".
But teams and pundits alike were left questioning why Race Control didn't start the grand prix on time, prior to the very heavy rain that took out the power.
"It needs a bit of a review," Red Bull team boss Christian Horner told the BBC.
"It was a little chaotic with tyres coming on the grid, off the grid. It's a busy enough grid here and it's always a little dangerous to try and pre-empt the weather.
"You can argue it both ways. You can argue we would have been better starting the race and then reacting to the downpour and bringing the safety car our or stopping the race but I think it needs a bit of a review."
Race Control had said at the time that the initial delay was due to safety.
"Race Control was monitoring a severe downpour that was rapidly approaching the circuit," a statement read.
"As it arrived during the start procedure, the SC start and its associated procedures were implemented. This was done for safety reasons in consideration of no wet running this weekend."
But Haas driver Kevin Magnussen feels they were too cautious.
"They could have started," he said. "Of course there was a point afterwards that was torrential rain and the race would have been red-flagged. But that's part of racing.
"If conditions are okay, they should start us. Or maybe give us a crash course in wet-weather driving or something, or take some classes."
Sergio Perez won the race ahead of Carlos Sainz and Max Verstappen.