Montoya: Vettel's problems not mental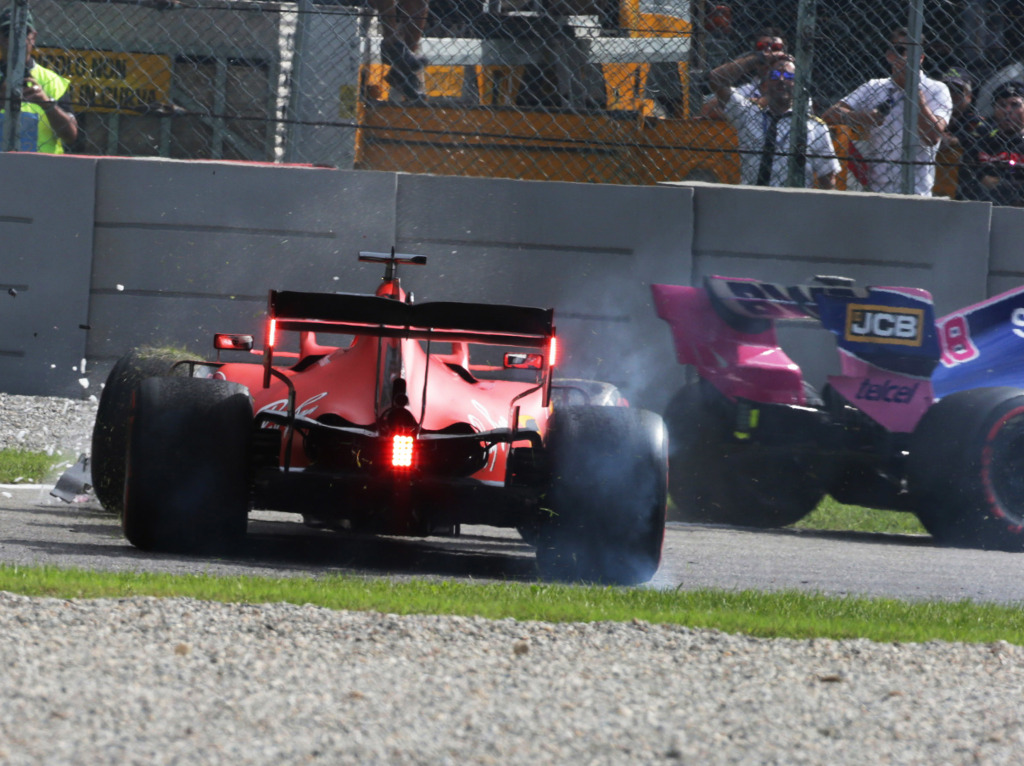 Ex-Formula 1 driver Juan Pablo Montoya believes Sebastian Vettel's recent errors are due to "technical" issues not mental ones.
The German hasn't won a race since Belgium 2018 while he suffered another high-profile error at this year's Italian GP when he spun off at the Ascari chicane, before re-joining the track and driving straight into Lance Stroll.
The four-time World Champion is now one serious incident away from a one-race ban, while his Ferrari team-mate Charles Leclerc has turned his own shaky start to the season around with back-to-back wins at Spa and Monza.
But Montoya, who won seven races in Formula 1 across stints with Williams and McLaren, believes Vettel's issues are due to technical problems with the SF90, not the German's mentality.
"I think he doesn't like something in the car or this year's tyres and Leclerc is able to better adapt," Montoya told Motorsport.com.
"Vettel has to suffer to go as quick as the other guy. Because he has to suffer and he is not comfortable, he makes mistakes. When you're not happy with the car and you push, mistakes happen.
"I don't think it's a mental thing. It is more a technical one. It's about understanding, having someone on your side who's able to find what's going on."
Montoya believes the situation is similar to his time with McLaren from 2005-06. The team developed a different front suspension just to suit the Colombian's driving style better, while he "had to change they way I braked the car and it started doing very different things to what I was used to".
Montoya therefore thinks that Ferrari should look to build the car around Vettel, rather than expecting him to overhaul his style.
"Changing the way you drive is very complicated,"he explained. "If you change the way you drive the car you can still be quick, but probably not as quick as you used to be.
"He will have to adapt to a certain extent, but learning to be quick in a different way is very difficult. It's better to adapt the car to your driving than your style to someone else's.
"He's going to have to get his head down with the team and work harder than he ever has.
"The only way is working harder, doing something different to what he's doing now. He must be used to working in a certain way, but right now it's not working out for him."
Vettel is under contract with Ferrari until the end of the 2020 season.
Follow us on Twitter @Planet_F1 and like our Facebook page.