Monza pledge to address fresh reports of abuse and harassment at Italian GP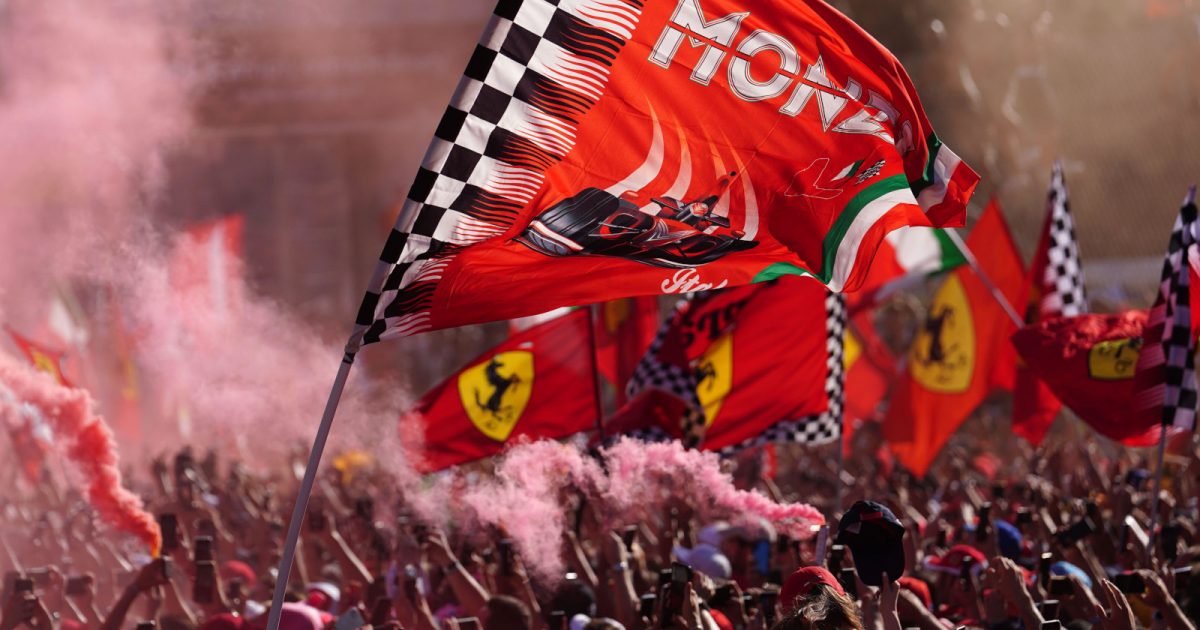 Monza is the latest circuit under the spotlight for fans enduring a sub-optimal grand prix experience – and track officials have promised an investigation.
At several races this season, spectators have reported their attendance was marred by either poor organisation, heavy-handed security or bad behaviour by other crowd members.
The Spanish, Austrian and Hungarian Grands Prix all attracted unwanted headlines and the Italian Grand Prix is the latest addition to that list.
A Ferrari hotbed, of course, attended by tens of thousands of tifosi, there have been reports of fans at Monza being intimidated because of their allegiance to a certain team or driver, while Red Bull's Max Verstappen was loudly booed after his victory having beaten pole-sitter Charles Leclerc to the win.
In addition, the queuing process to buy food and drink came in for criticism, with a token system implemented instead of the ability to pay vendors directly.
Now Monza say the complaints they have received will be looked into.
"Autodromo Nazionale Monza expresses its regret for the discomfort of those who, among the many fans who flocked to the last Italian Grand Prix, would have encountered certain inconveniences," read a statement from the circuit's officials.
"The structure and its people have lavished their best efforts to realise an event that exceeded all attendance records, going beyond all estimated forecasts.
"For Autodromo Nazionale Monza, the fans' experience is a priority and for this reason a rigorous verification has been initiated also with the partners to ascertain and investigate the origin of any criticalities and take the consequent measures so this does not happen again in the future."
#AutodromoNazionaleMonza #ItalianGP pic.twitter.com/pyZcH5cQiq

— Autodromo Nazionale Monza (@Autodromo_Monza) September 14, 2022
Formula 1 announced on race day that the weekend's attendance at Monza had been 337,000, a large percentage of whom were there to see Ferrari display a special livery on the F1-75 car and yellow and black team clothing, to mark the Scuderia's 75th anniversary as a constructor.
The venue known as the 'Temple of Speed' has hosted more Formula 1 races than any other circuit, 72, with its only absence from the calendar since the World Championship began in 1950 being when Nelson Piquet won the 1980 Italian Grand Prix at Imola due to redevelopment work taking place at Monza.
With only three more years remaining on its F1 contract, Monza will have questions to answer in order to preserve its place on the schedule, rather like fellow original host tracks Monaco, Silverstone and Spa are also having to move with the times to safeguard their future in the sport.
Read more: Silverstone suspends British Grand Prix ticket sales with online issues 'ongoing'