Toro Rosso have officially unveiled their 2019 challenger with an online launch. Let's take a closer look…
Prior to the STR14 launch, Toro Rosso released the now customary engine fire-up video. Hear it roar into life…
The STR14 will be delivered at 14:30 CET today! 🙌

Have you heard the RA619H come to life yet? pic.twitter.com/klebZgekAR

— Toro Rosso (@ToroRosso) February 11, 2019
We were also given a glimpse of their 2019 driver line-up  – Alexander Albon and Daniil Kvyat  – in their new race overalls.
We're almost ready to launch the STR14! Keep an eye online at 14:30 CET Monday for the unveiling 👊 pic.twitter.com/xaoWiywfT3

— Toro Rosso (@ToroRosso) February 9, 2019
Then, at 13:30 GMT on the dot, the first pic of the STR14 arrived…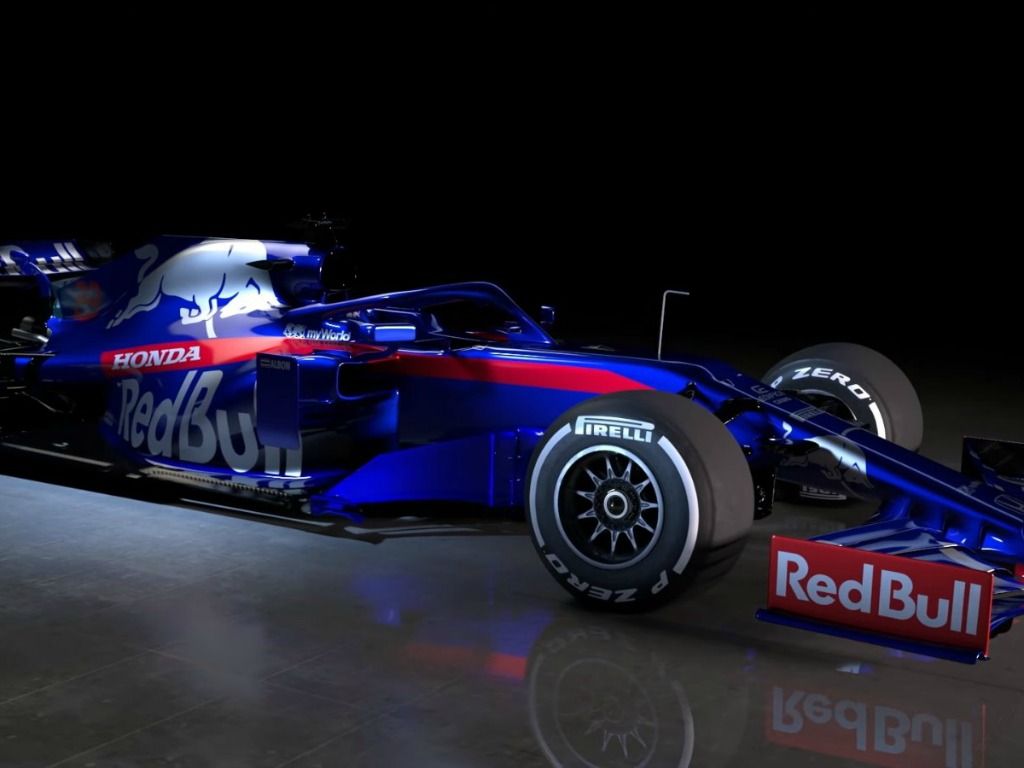 Swiftly followed by the official launch video…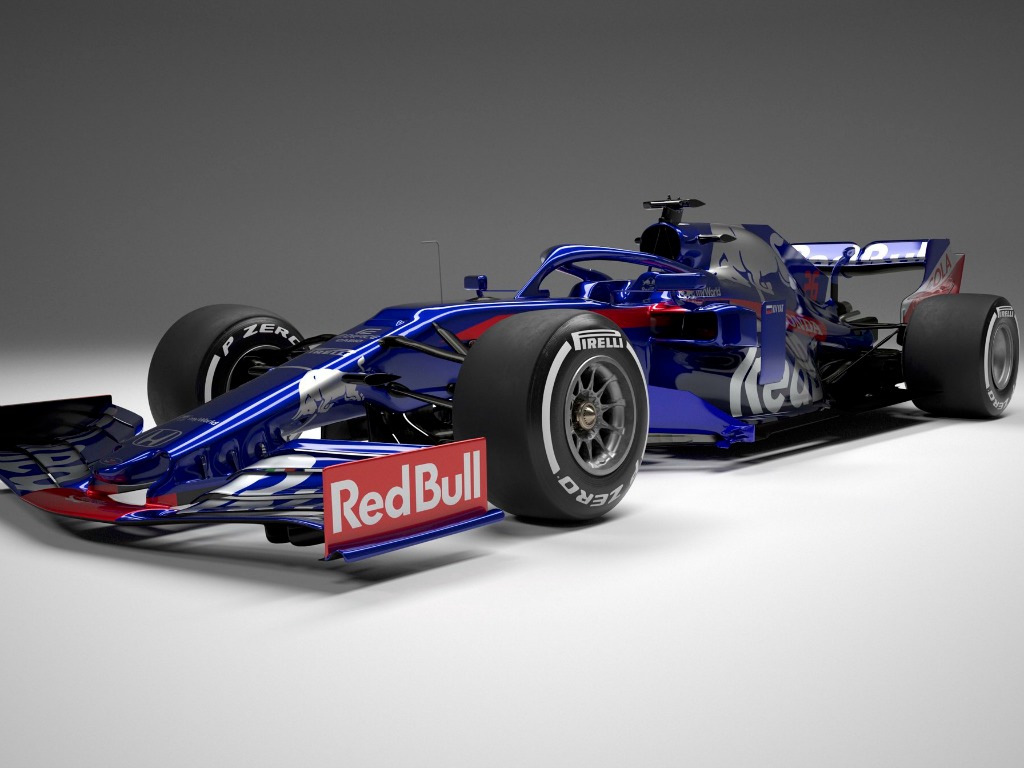 Once someone switched the lights on, we got another look at those new front wings for 2019…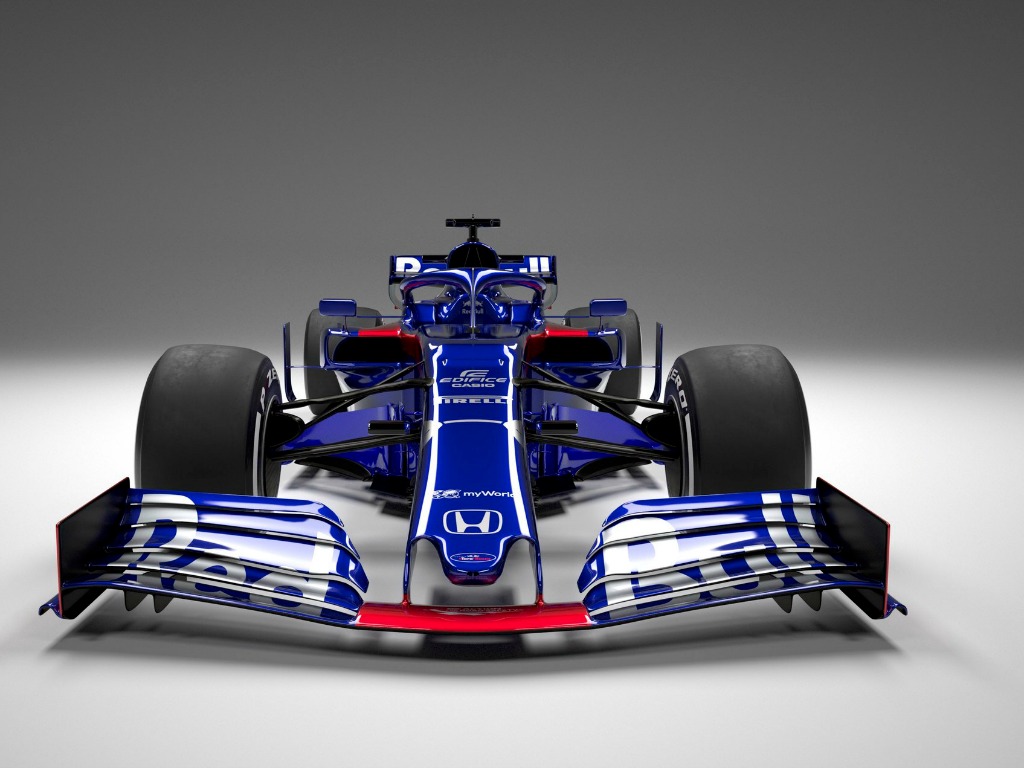 The STR14 looks very similar to its predecessor, but looks just as pretty in our opinion.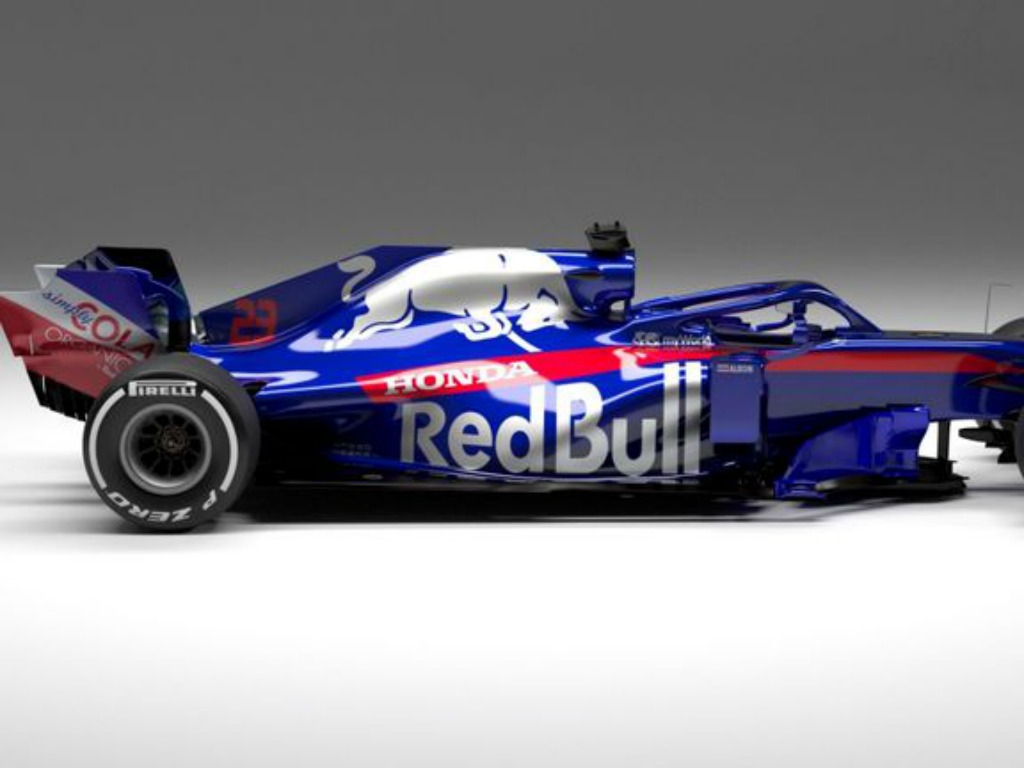 The STR14 also features a new 'My World' sponsor on the nose end of the car.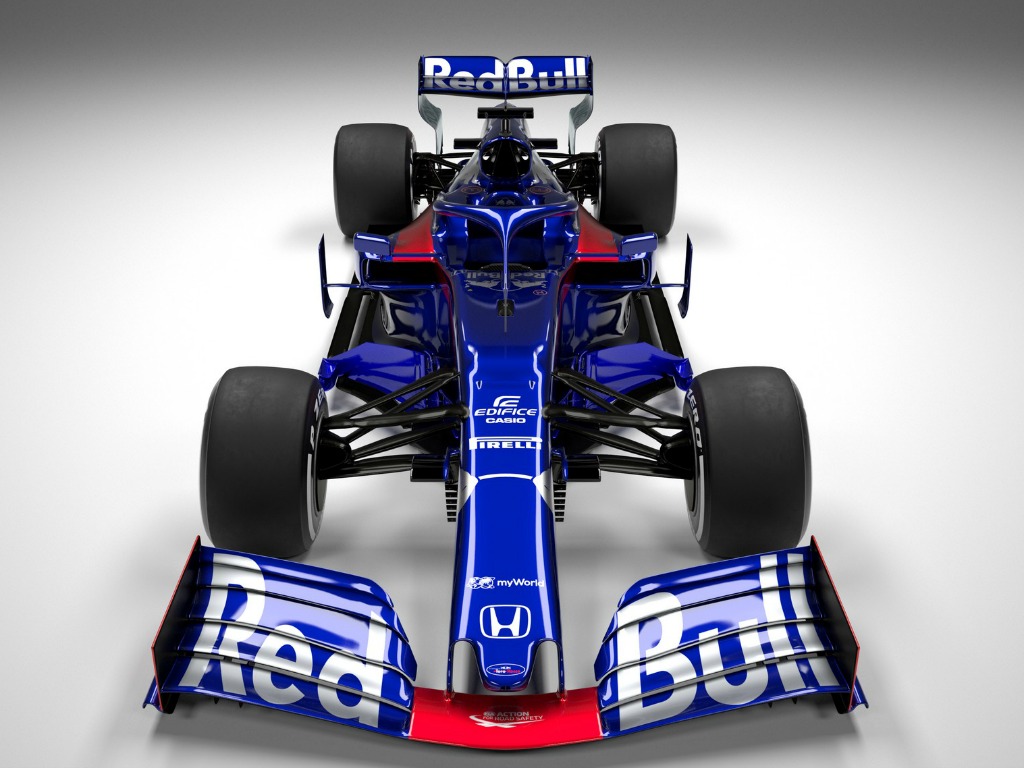 The closer alignment between Red Bull and Toro Rosso could be seen in the technical details…
I love the way the sidepod top surface rolls over to direct airflow under the Coke bottle shape, very Newey-esque , pushing more air pressure over the diffuser pic.twitter.com/iTU61fqynH

— Craig Scarborough (@ScarbsTech) February 11, 2019
Small vanes cut into rear wing endplate crease pic.twitter.com/CjG1flzidV

— Craig Scarborough (@ScarbsTech) February 11, 2019
Follow us on Twitter @Planet_F1 and like our Facebook page.