Naomi Schiff ranks Fernando Alonso above both Lewis Hamilton and Max Verstappen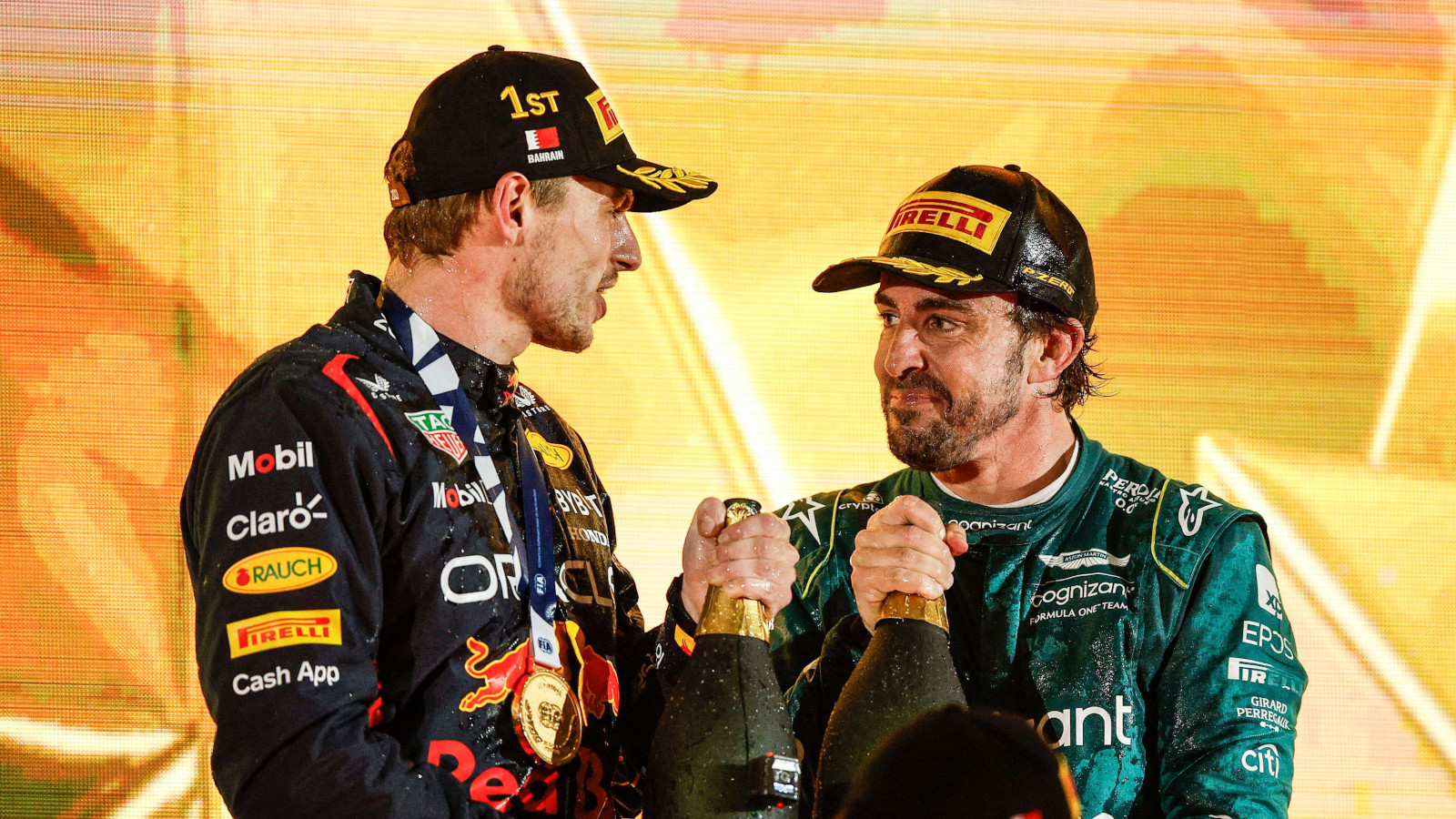 Naomi Schiff has said that she believes when it comes to ability, Fernando Alonso is above both Max Verstappen and Lewis Hamilton.
Alonso impressed the world last time out in Bahrain with his P3 representing his second podium in nine years but given his high level of performance, it has everyone believing there is more to come as 2023 progresses.
The Spaniard is the most experienced driver in Formula 1 history but as to where he ranks in the all-time greats list, that is a debate that Schiff has waded in on.
While she did not say Alonso was the greatest, she did suggest that in terms of pure ability he is above both Verstappen and Hamilton.
"When you say 'if they all had equal equipment who would come out on top?'" she told Sky Sports F1. "Obviously, the equipment is not exactly the same between the teams we're talking about and the drivers we're talking about but this is the battle we want to see, who's going to outsmart who on track.
"Max is one of those [top] drivers so is Lewis but I don't know, as I've grown up, always looking up to Lewis and as much as I grew up on karting circuits with Max, knowing that Max would win everything, I think Fernando might just trump them in the sense that he's so much more mature.
"He's been in it for so long. I think even last year, we could see it in the Alpine and that there were moments that he was just extracting the absolute maximum out of their car. In an on track battle, he always gets the one up somehow, he just always knows exactly where to put his car.
"So in my ideal world, I'd love to see them all in one team and who comes out on top."
As to why she thought Alonso was so good, Schiff said he always seems like he is three steps ahead.
"When you're on track, it's a lot about demeanour and body language," she said. "And there are some drivers that you'll have a clean battle with, there are some drivers you need to worry about and some drivers you need to be scared off. And I think Fernando is definitely one of those drivers that you have to give a lot of respect to.
PlanetF1 recommends
The problems facing Ferrari and Mercedes that will be music to Red Bull's ears
Is Max Verstappen the modern day equivalent of Ayrton Senna?
F1 rumours: Laurent Mekies part of Ferrari mass exodus? Leclerc meets Ferrari president
"He's the kind of the guy that you wouldn't want to play chess with, because he's always three steps ahead, and that's just in everything he's thinking about when he's in the car.
"He knows where to put his car, he knows exactly where to make the moves, he knows exactly how to defend. I mean, to be fair, he's spent over two decades in the sport so he's collected an insane amount of experience, which obviously, is the most important thing, as time trumps everything else.
"But you know, he's also just a very special driver. And I think every now and again, you get these kinds of drivers in all sorts of categories that just really stand out. And Fernando is most certainly one of those. So I just like to say I wouldn't want to see Fernando coming up in my mirrors."
Karun Chandhok joined Schiff on the podcast and said one of Alonso's biggest strengths was his love of racing.
"This is a guy who just loves racing," Chandhok said. "He loves driving. On days off, he's at his own go-kart track driving around with the 15 year old kids in his academy.
"That's what he gets a buzz out of day in, day out. Fernando is not someone who goes home to his wife and kids and has a quiet life in Switzerland. This is a guy who thrives on being in a race car."