Why Lewis Hamilton and Mercedes became 'harsher with their words' over W14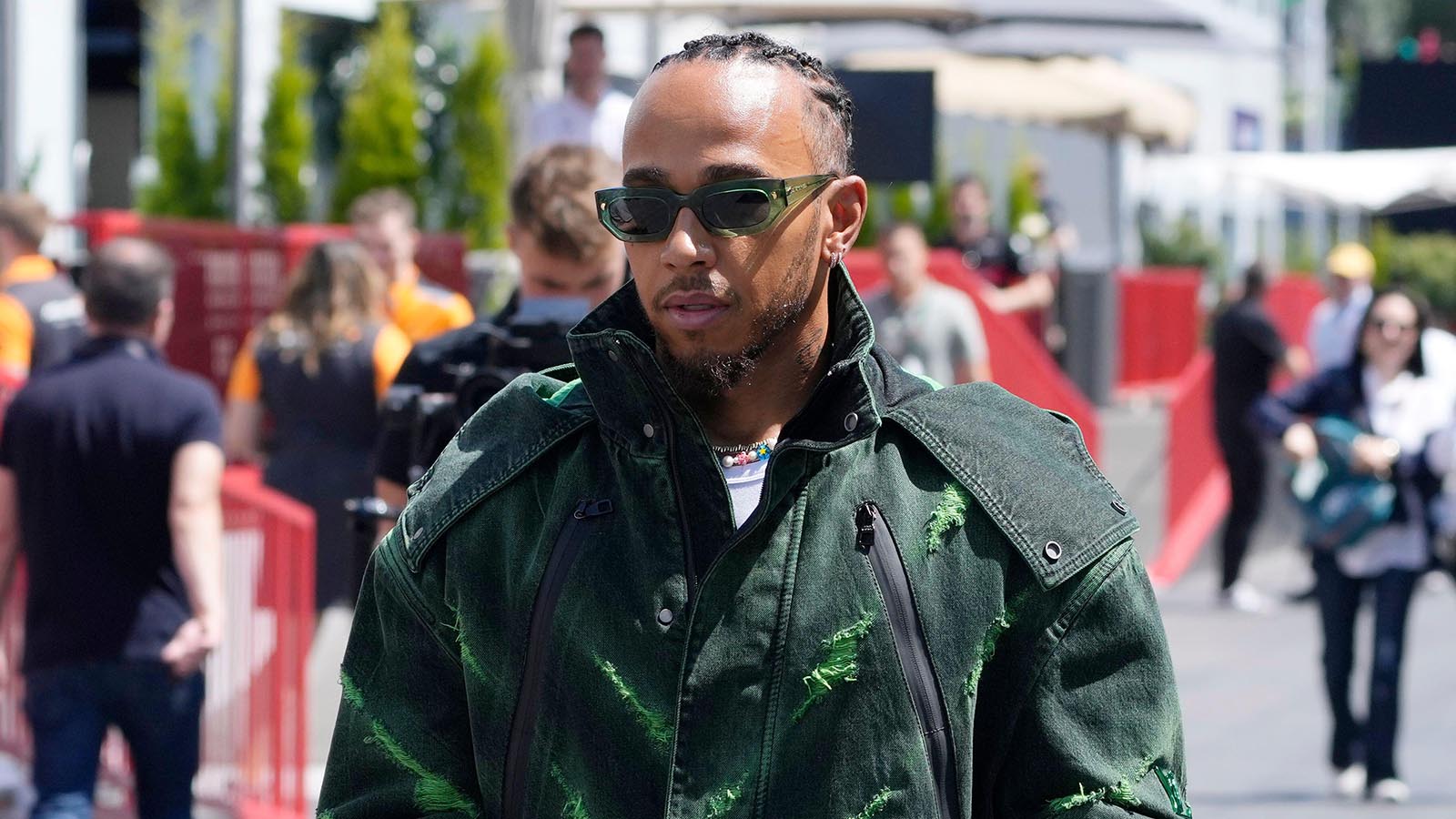 Sky Sports pundit Naomi Schiff explained that Lewis Hamilton and Mercedes needed to be "harsher with their words" in order to affect change at the team.
Following their struggles last year with the W13, Mercedes had hoped to bring themselves back to World Championship contention with their 2023 challenger, but the dominance of Red Bull has left them as far away from the front of the field as they ended the 2022 campaign.
This has prompted team principal Toto Wolff to order wholesale changes to the W14, with upgrades due to arrive on the car at the Monaco Grand Prix this weekend.
He admitted they will just be a "first step" on the way to getting Mercedes back to the front, while Hamilton too has been critical of how the car has been performing this year.
With that, Schiff compared Mercedes' frankness with Ferrari's previous approach to reducing a deficit to the front and how the Silver Arrows will look to benefit from being tougher with one another, with the team having recently acted quickly to swap James Allison and Mike Elliott in their top technical roles.
"He spent such a long time being very successful in Formula 1 with a car that could help him to generate those victories, and now he's got a car that isn't really worthy of the fight," Schiff said on the Sky Sports F1 podcast.
"But I think, especially after everything that happened, Abu Dhabi 2021, you come back in it, you want to set the record straight, you don't have the weapon to do that, and then that continues for a second year after that…
PlanetF1.com recommends
Mercedes upgrades: Toto Wolff on what to expect in Monaco
How Mercedes upgrade could make Lewis Hamilton consider Ferrari 'mega offer'
"I don't know if running out of patience is particularly the right way to put it, but you can see why there's frustration and you can see why they need to start being a little bit harsher with their words and potentially being more opinionated about the changes that they want in order to generate that change.
"We saw the same thing at Ferrari that they were kind of like, 'Oh, yes, things are okay. Things are fine'. No, things are not fine.
"You need to just confront these things for what they are, say the way you feel and hopefully that will then spike that change.
"And since then, we have seen change. We've seen the change of Mike Elliott and James Allison and hopefully, that will be the thing that make the difference for them.
"But I think it's only normal to be seeing reactions like that from Lewis, it's not the position that you want to be in, particularly at this stage in your career."