Fresh slurs escalate Piquet-Hamilton racism row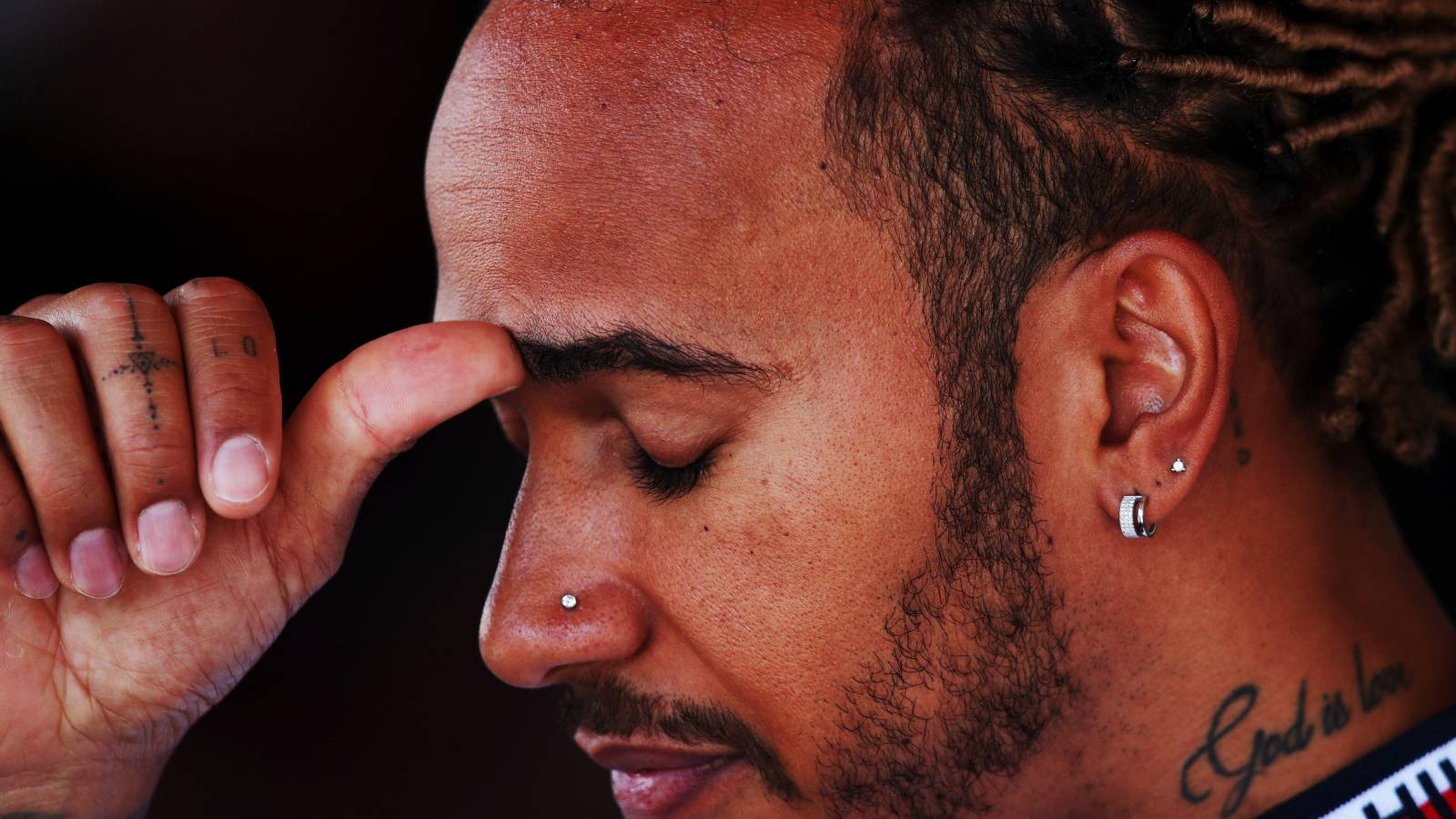 Further details have emerged of racial and homophobic slurs allegedly used by Nelson Piquet against Lewis Hamilton during a podcast.
In the build-up to the British Grand Prix the headlines have, dispiritingly, been centred upon racism and specifically comments Piquet had made about Hamilton towards the end of 2021.
After they had emerged, the Brazilian offered an apology to the seven-time former World Champion but his honorary membership of the British Racing Drivers' Club was suspended, while reports indicated the 69-year-old would also be "banned indefinitely" from the Formula 1 paddock at any venue.
Grande Premio website in Brazil report that although the podcast, which appeared on YouTube channel 'Motorsport Talks', was taken down, they have obtained access to the full interview.
Nearly two hours into the interview, Piquet, it is reported, was asked about the 1982 Formula 1 season and that year's World Champion, Keke Rosberg.
Piquet is quoted by Grande Premio as having referred to the Finn as "a piece of sh*t" – leading into comments about Rosberg's son, Nico, who was Hamilton's team-mate at Mercedes between 2013 and 2016, at which point he retired having emulated his father by becoming World Champion.
In doing so, Rosberg junior beat Hamilton to the title.
Reported to be laughing as he spoke, Piquet is quoted as having remarked: "Keke? He was a shit, he had no value.
"It's like his son (Nico). He won a championship…the 'neguinho' (Hamilton) must have been giving more a*s at that time, so it was kind of bad."
The latest comments will do nothing to appease Hamilton, who expressed his frustration on Thursday that former drivers continue to make unacceptable statements in the media.
"I've been on the receiving end of racism and criticism and that negativity and archaic narratives for a long, long time, and undertones of discrimination, so there's nothing really particularly new for me," said the 37-year-old Briton.
"I think it's more about the bigger picture. I mean, I don't know why we are continuing to give these older voices a platform because they are speaking upon our sport and we are looking to go somewhere completely different and that's not representative, I think, of who we are as a sport now and where we are planning to go.
"The comments we are seeing from these people, the last couple of weeks I don't think a day has gone by when there's not been someone from some of the older…that haven't really been in our sport or relevant in our sport for decades, trying to say negative things and trying to bring me down, but I'm still here. I'm still standing strong."