How the Netflix cameras have changed Lance Stroll's media personality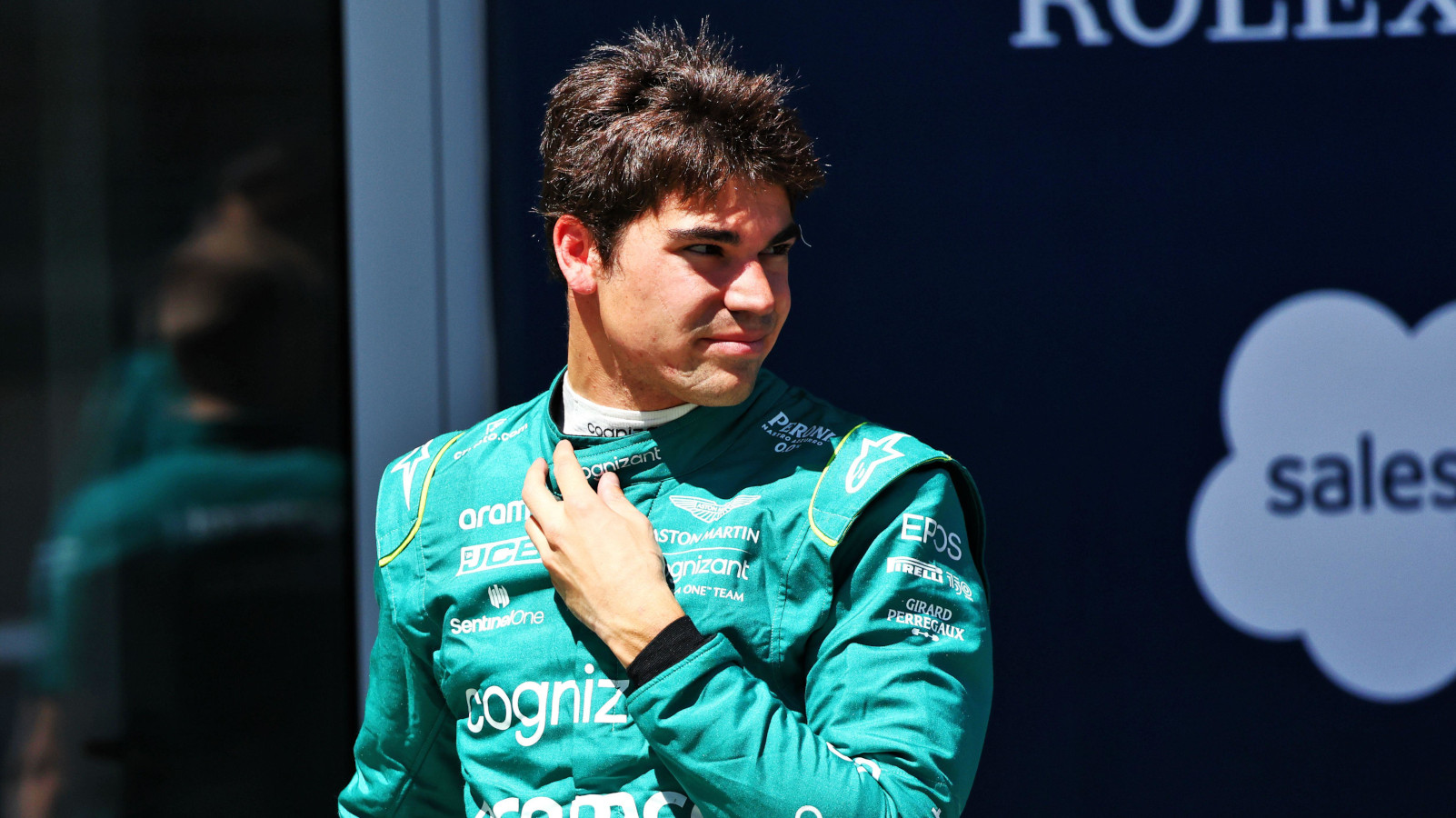 The Netflix effect on Formula 1 has been credited for Lance Stroll adopting a more open personality with the media in the early weeks of the 2023 season.
Since making his grand prix debut with Williams in 2017, Stroll had a reputation for being unforthcoming in front of the cameras and it raised regular questions over his commitment to F1 and enjoyment of life in the paddock.
Stroll offered the perfect riposte to those doubts at the beginning of the new campaign, bouncing back from a pre-season biking accident to compete in the opening race of the season in Bahrain, the Aston Martin driver fighting through the pain of a broken wrist and toe to finish sixth.
Speaking via the F1 Nation podcast, F1 reporter Tom Clarkson – host of the drivers' and team principals' FIA press conferences at every race – believes the time Stroll spent with Netflix, makers of the widely acclaimed Drive to Survive docuseries, over the winter has helped lower the 24-year-old's guard.
He said: "I think he is a much more engaging interview now than he has been in the past.
"I've always felt in the past that he resents doing the media work, whereas this year I've seen a marked change.
"I do wonder whether it's got anything to do with the Netflix cameras, who went over the winter to Canada with him and spent a lot of time and I'm told that he really enjoyed being with them.
"And now when you speak to him, he smiles at you. He answers your questions fully. It's almost as if, a bit like Alonso in a way, he wants to be liked.
"He's almost thinking of legacy and instead of swimming against the current, why not swim with it occasionally and have an easier ride?"
Damon Hill, the 1996 World Champion, speculated that Aston Martin's emergence as a competitive force in 2023 – combined with the arrival of Fernando Alonso – has had a transformational effect on his demeanour, with the two-time title winner hailing Stroll as his "hero" following his comeback drive in Bahrain.
He said: "It is very noticeable that he's come out of his shell and is keen to engage so something, some vibe, has changed.
"Maybe it's the spring in the step they've got with his car and being with Fernando.
"Maybe Fernando has given him some tips as well because he was really bigging him up and [Lance has] probably never had that before."
With Stroll's father Lawrence the team owner at Aston Martin, F1 Nation co-presenter Natalie Pinkham feels that Alonso's preparedness to present himself as a support to his new team-mate, rather than a direct rival, has been a masterstroke.
She explained: "[Stroll has] changed. He's relaxed. He's got a better understanding of what everyone's trying to do and he's playing part of the role now. He's playing that game, he's fully immersed in it. That's great.
"It's important to remember [Stroll and Alonso are] at the opposite ends of their career.
"Lance isn't that young anymore, it's actually amazing to think how experienced he is, but Fernando I feel has sort of taken him under his wing in a very non-threatening way.
"He's not coming in here saying, 'I'm going to be your team leader'.
"He said, 'I'm hopefully going to impart some knowledge and experience that you can benefit from' and it feels like they don't feel threatened by one another.
"They're just growing together and bringing the team with them."
PlanetF1.com recommends
'Daniel Ricciardo spent a bit too much time on activities out of cockpit rather than in it'
Scrapping practice sessions would hurt the F1 product, not help it
Jeremy Clarkson: F1 is better on TV and doesn't work as a live event
Appearing as a guest on the podcast, team principal Mike Krack admitted he is delighted with the dynamic developing between his drivers, whose ties go back to when Stroll was a member of Ferrari's junior scheme when Alonso was racing for the Scuderia.
"They are getting along really, really well," Krack revealed.
"They knew each other for more than 10 years before when Lance was in the Ferrari Driver Academy and you can really see how one is pushing for the other, or one is helping the other.
"It is a very, very good dialogue that we have in the briefings, in the debriefs.
"Fernando was very, very helpful for the time when Lance was not there, when he had his injuries during the Bahrain test. Lance was connected, obviously, for the debriefs and the briefings but he was in touch quite a lot with Fernando [throughout] the test.
"I think it's very nice. You saw in Bahrain, both finished in the points. It was really a heartly hug.
"And also now, obviously Lance had a problem in Jeddah, but still it's very constructive.
"There seems to be a friendship between the two and this is very encouraging for us."
Krack also offered an update on Stroll's recovery after following up his P6 finish in Bahrain with a retirement in Saudi Arabia, where he pulled off a stunning move around the outside of Carlos Sainz's Ferrari early in the race.
He added: "It's always difficult to express a percentage on how [fit] you are.
"In Bahrain, he was really suffering.
"I think I cannot take my hat off enough to show the respect for the performance and the fighting spirit that he was having to make it to Bahrain and I think he really was in pain, he really was in pain.
"I think it was already a little bit better in Jeddah.
"I think the track layout was also helping him but I would not be thinking that he was at 100 per cent because these things take a while to recover.
"We'll have to see for Melbourne how it's going to go, but I think it will improve for Melbourne.
"But all in all, if you see not only the injuries that he was having but also the issues that we were having – when he got in the car he had a technical problem, then we had on Saturday in Bahrain issues in qualifying where the lap got cancelled, then he had to go to the [weighbridge] scales and we pushed the car back [up the pit lane].
"So it was a very stressful situation, not only for the team but also for driver, but he was really delivering.
"And then coming to Jeddah, again he has not had [as much] time in the car as others but he was almost on the first row as well.
"He was on an incredible lap in Q3 and also when you saw his Lap 1 pass on Carlos, this is really great stuff and I really hope sincerely that we can deliver the results that he deserves."