Formula 1 will take to the small screen with Netflix in an upcoming movie about a F1 driver who is forced to become a getaway driver to save his family.
Directed and produced by Gerard McMurray, 'The Formula' will star Robert De Niro and Star Wars actor John Boyega.
"Feels amazing to see this idea in my head finally come to life that I'm writing, directing, and producing," McMurray wrote on Instagram.
"My new production company Buppie Productions is teaming up with Tribeca Films and Netflix to bring to you a dope original film coming soon called THE FORMULA starring two of my favourite actors, John Boyega and Robert De Niro.
"It's the story of a young man from Detroit who becomes an international racing star in the world of Formula 1 under the tutelage of his mentor with old mob ties."
However, it all goes wrong when he is forced to become a getaway driver to save the only family that he has left.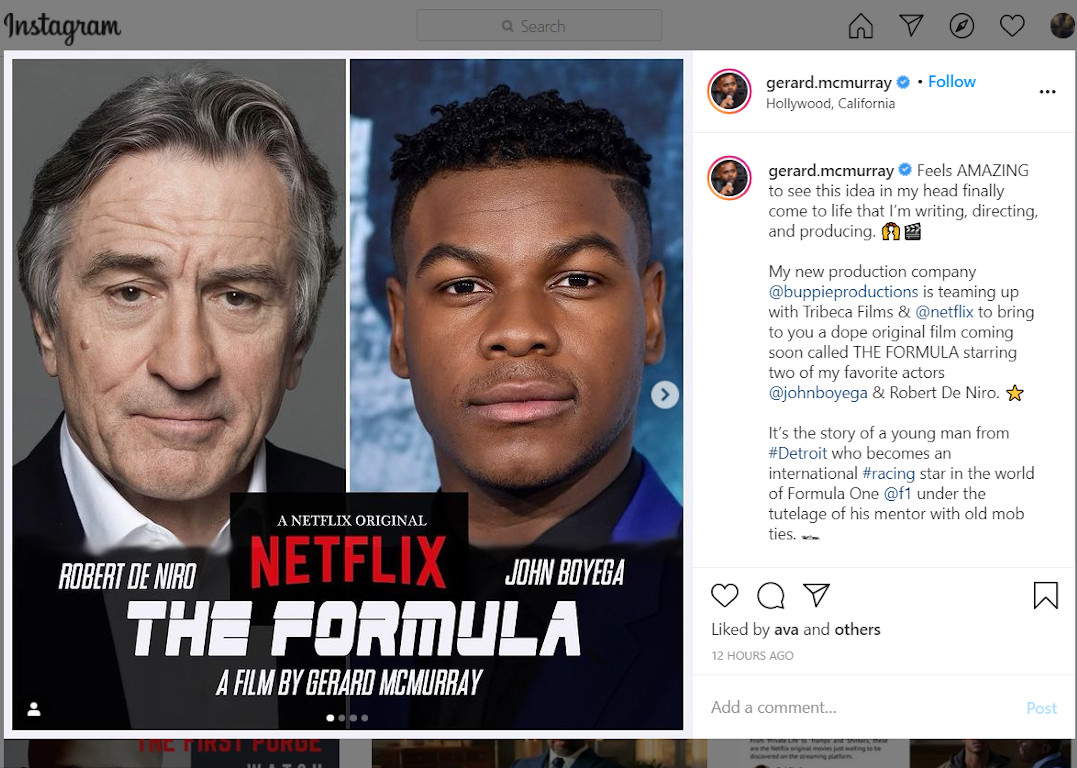 Sign up to the official Formula 1 store and save 10% on your first order!
The movie is Netflix's latest foray into the world of Formula 1.
In 2019 Netflix brought to life Formula 1: Drive to Survive which documented life in the paddock during the 2018 championship, the "broken alliances and renewed rivalries".
The second season, which was about 2019, was released early last year.
It was billed as revisiting "Daniel Ricciardo at Renault, follow Pierre Gasly's emotional rollercoaster of a year, and cast a spotlight on the Belgian Grand Prix weekend, which was blackened by the death of Formula 2 driver Anthoine Hubert during the feature race".
There has been no official release date announced for Formula 1: Drive to Survive season 3.
The intro, though, has already been leaked online.
Follow us on Twitter @Planet_F1 and like our Facebook page.