'Never say never' for De Vries or Vandoorne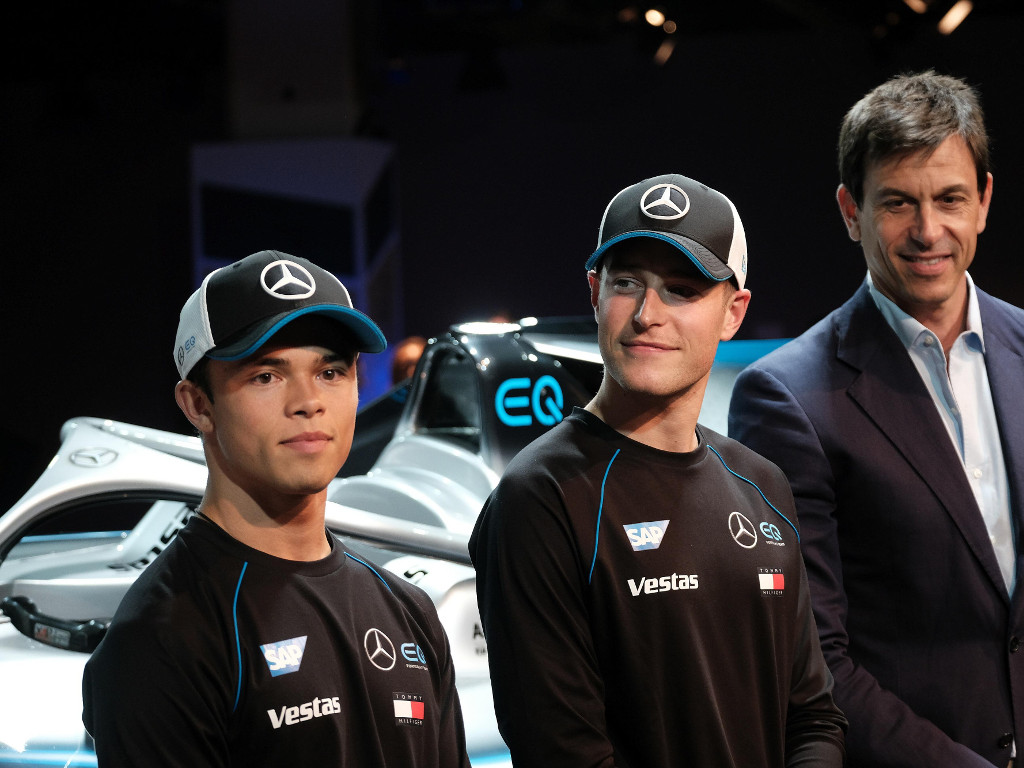 Toto Wolff insists the Formula 1 door is not closed to Stoffel Vandoorne and Nyck de Vries, the two drivers set to contest Mercedes' first season in Formula E.
Mercedes will take on a full Formula E programme in the upcoming season, their first as a works team.
For Vandoorne it will be his second season in Formula E, having raced for HWA Racelab after he was dropped by McLaren at the end of the 2018 F1 season.
As for De Vries, he is making the move in the wake of his F2 championship success.
But while no driver has as yet moved from Formula E to Formula 1, Wolff says that door is not closed for either driver.
"Very exciting because I rate both of them and I believe that if the time would have been right and the opportunity would have arisen they would have deserved to be in a Formula 1 car and I think they would have done well," the Mercedes motorsport boss told Autosport.
"But Formula E is exciting and is a works platform and I'm particularly motivated to do well with the two of them.
"I think both of them deserve to be in a Formula 1 car as well as in a Formula E car – and both of them will be associated with the Mercedes family, [and] both of them will be having roles within the F1 team, albeit as simulator driver or some kind of other function.
"And never say never [about an F1 future] – I would say that for both of them."
Follow all the action from the Japanese Grand Prix with the PlanetF1 live centre