All teams powered by Mercedes or Ferrari power units have taken on new engines, working with new hardware, for the Azerbaijan GP.
Reports state that Mercedes, McLaren, Aston Martin, Williams, Ferrari, Alfa Romeo and Haas have all fitted new engines for both of their respective drivers.
There are also new MGU-Hs and exhausts for all 14 drivers, while all teams except Haas and Alfa Romeo, both Ferrari customers, will be using new MGU-Ks as well.
No driver will receive penalties as they are still within their allowances for each component for the 2021 season.
The reports add that Honda, who power Red Bull and AlphaTauri, as well as Renault who supply Alpine, will not at this stage be fitting new engines for the Azerbaijan Grand Prix.
Baku is one of the most demanding circuits on the Formula 1 calendar when it comes to engines, largely thanks to the very long start/finish straight.
The power units though are not the talk of the paddock in Baku, instead that honour goes to the wings on the cars, and more specifically their flexibility.
Mercedes are not happy with the bendy Red Bull rear wing, Red Bull are not happy with the front wing on the Mercedes W12, and the other eight teams have been caught in the crossfire so will also have to modify their rear wings.
However, Alpine executive director Marcin Budkowski said he would be "very, very surprised" if any protests actually happened.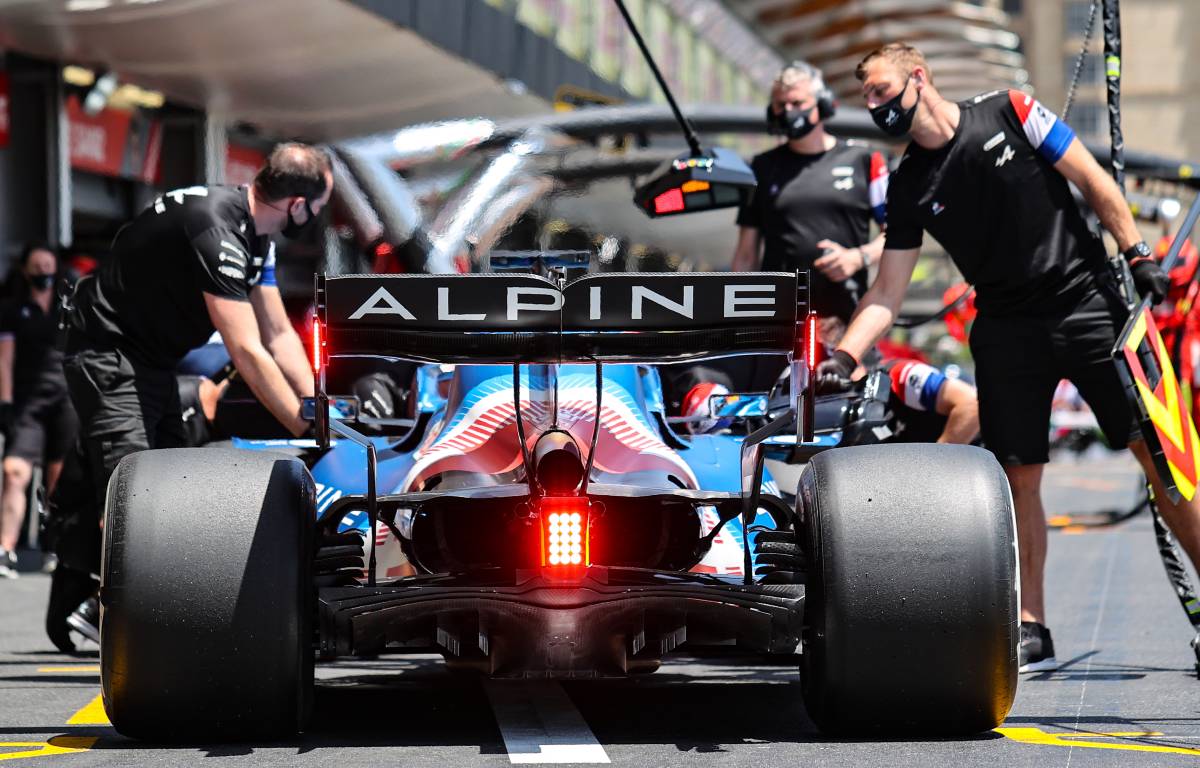 F1 TV are offering PlanetF1 readers 10% off their Access and Pro subscriptions! Click here and use the code PLANETF10 at checkout*
*offer expires midnight on Sunday, June 6
"First of all, we have designed our rear wings to the regulations," he told Sky Sports F1.
"Our rear wing is completely legal. But the FIA has the right to introduce new tests on the wings or any other part of the car which is absolutely fine. That's part of the process and we accept that.
"We've done some of our own tests and we will have to change some of our [rear] wings for the next race and believe this is the case for most of the other teams down the pit lane.
"Whether there is going to be a protest, I would be very, very surprised because the FIA have taken the problem, added new constraints from France [onwards] and gave teams reasonable enough time, the minimum amount of time really, to change the wings.
"It's not about slapping things on and off the wings, they are structural items and are pretty critical, especially here in Baku on the straights with the walls close by.
"The last thing you want is people playing around with their wings last minute in the garage. But the process is right, the FIA has done the job, from the next round we will have new constraints and we will respect them."
Follow us on Twitter @Planet_F1, like our Facebook page and join us on Instagram!