New Ferrari clutch arrives for Alfa Romeo at Paul Ricard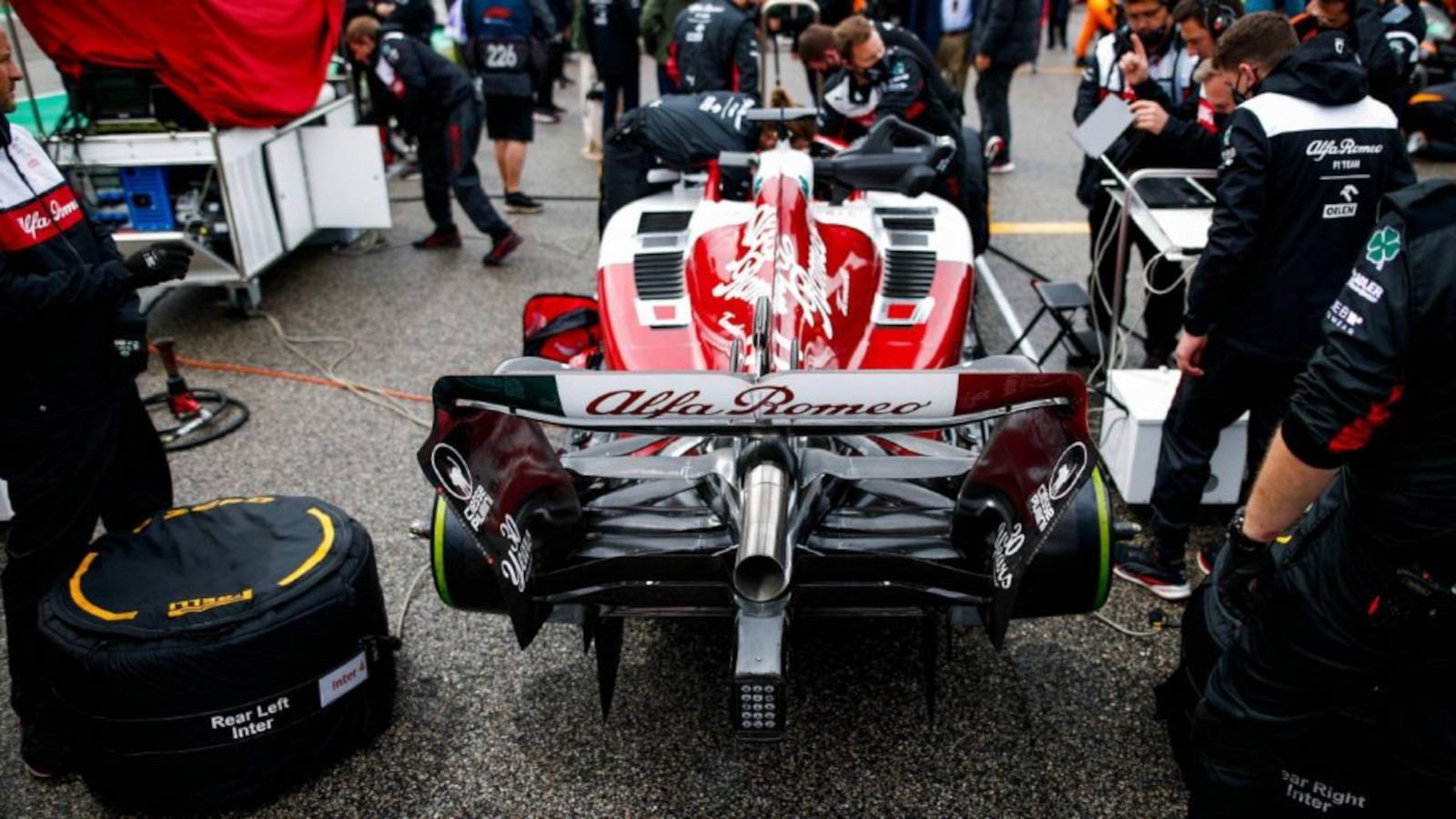 Struggling to get off the line this season, Alfa Romeo will run Ferrari's new clutch at the French Grand Prix.
Both Valtteri Bottas and his team-mate Zhou Guanyu have had moments this season where clutch issues have led to wheelspin off the line, said to be caused by a mechanical problem.
Bottas first highlighted the issue in pre-season testing, revealing back then that "50% of the starts we've had in practice and testing had been bad".
The problem continued throughout the opening half of the season with Alfa Romeo now set to run Ferrari's revised clutch in the hope that will resolve their issues.
"We will try it out in the practice for the first time but it is something that Ferrari has been working on for quite some time," Bottas said as per The Race.
"And now finally, we have some new bits for the clutch that should prevent the oscillations.
"It's been quite a big compromise.
"We tend to lose positions on average at the start and that's not great because the midfield is so tight that once you drop behind somebody, then you're stuck for like 20 laps and it doesn't make your life any easier.
"Hopefully now it's okay."
El Alfa Romeo en Paul Ricard

The Alfa Romeo at Paul Ricard#f1 #FrenchGP pic.twitter.com/pPffsmoOUb

— Albert Fabrega (@AlbertFabrega) July 21, 2022
The Finn explained that the more slippery the track surface, the worse the problem.
"That gives inconsistency of how it bites and you get away," he said.
"On tracks with more grip, it has been less of an issue because we can go a bit deeper with the clutch and there's less oscillation.
"Also, in the beginning of the year we were lacking a bit on the hardware side of things, like the way the clutch paddles were shaped and everything was quite different to what I was used to at Mercedes.
"So, we had to work quite a bit on that. But now the consistency in terms of the hardware is getting there."
The clutch hasn't been Alfa Romeo's only reliability problem, the team also dealing with the same engine issues that have cost Ferrari in this year's championship.
Bottas, though, concedes it is not all on Ferrari.
"We're definitely making progress," he replied when asked about reliability on Thursday at Paul Ricard. "I think we are on top of many things, much better than we were at the start of the season.
"We still don't have 100% confidence because we had many issues, but for a long time it was the number one priority in the post-race meetings: reliability, attack and identifying problems before they happened.
"So we're doing everything we can with the resources. And then also, we've been working as a team with Ferrari very closely, because there were also issues not related to Sauber as such; there were issues that were sometimes from Ferrari, so it was really both sides."
Alfa Romeo can be proud of 2022 recovery
Alfa Romeo are one of the big turnarounds of the 2022 season so far, and they'll be hoping for it to continue.