New FIA president vows to improve Formula 1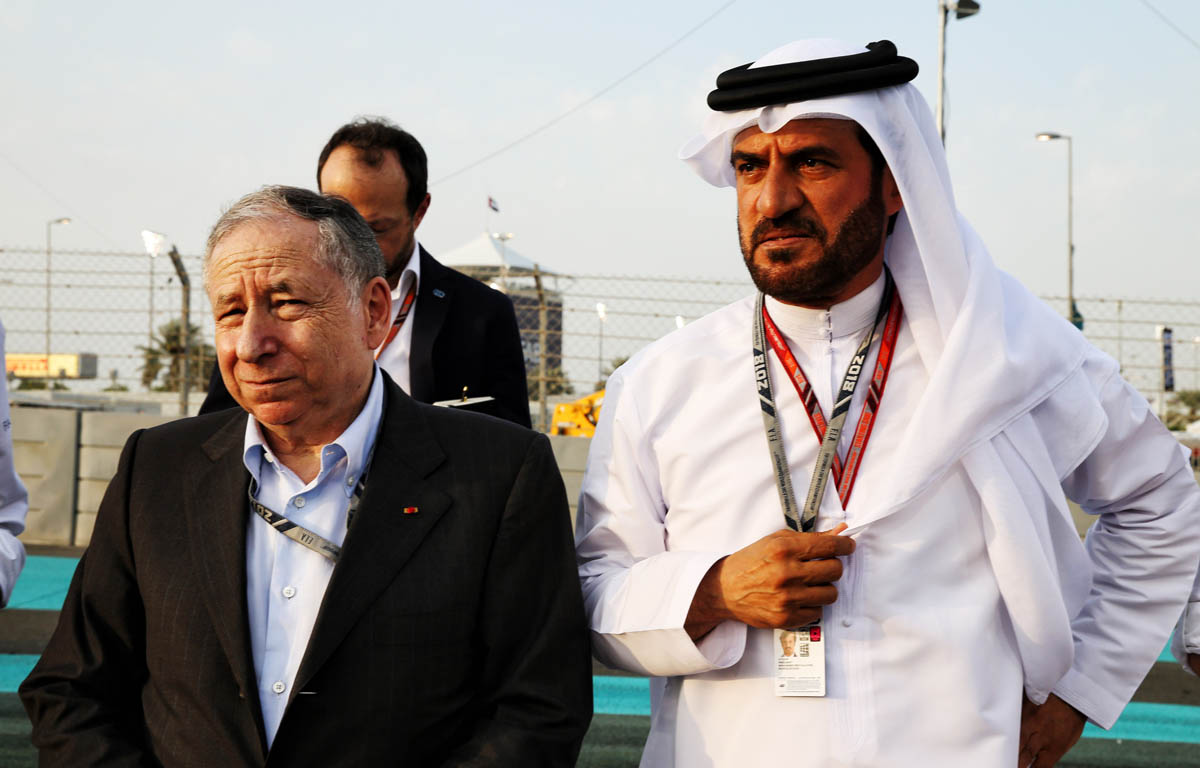 The new FIA president, Mohammed bin Sulayem, has vowed to devote a huge amount of his time to improving Formula 1.
Sulayem was chosen to replace Jean Todt at the helm of the governing body after serving as vice president in the organisation since 2008 and sitting on the World Motorsport Council for the last 13 years.
In his role, he'll have to work with a huge number of series but has promised that he will dedicate a considerable amount of his time to F1 in an effort to improve it.
"I'll have to devote as much time as needed for Formula 1," he said as per Autosport.com.
"I have made myself independent from my work, from anything that will take me away from the FIA. This is a mission. This is not going to be a part time [job], and I cannot base myself in the UAE or another place.
"I will be here in France. I will stick to what I plan to do and what I said: it is going to take a lot of time. How much time I don't know, but as much as is needed."
Sebastian Vettel on Abu Dhabi: "The whole thing left quite a strange impression. The field behind the Safety Car should have been sorted much earlier. I made the suggestion on the radio after the first lap."

[💬 via Blick] #F1 pic.twitter.com/iDFYzt9TEF

— PlanetF1 (@Planet_F1) December 22, 2021
At a time when FIA race director Micahel Masi is being heavily criticised following the events of the season finale, one of Sulayem's priorities is strengthening the organisation's ability to govern F1 going forward.
Given that, he's pleased that a number of people are moving from Liberty Media to the FIA.
"We have to have a stronger team in the FIA," he added.
"And that's what F1 wants. Our technical department now are coming back to the FIA and we have to lead F1. Stefano [Domenicali] is doing a great job with his team.
"F1 is going up in audience. So we'll have to work together with F1 itself, with the promoters, with the teams and with the drivers also."
He takes charge at a key moment in the future of the sport with the engine rules for 2026 being decided and set to have a big impact on what F1 will look like in the future.
He'd like more clarity on the direction that is being taken before he gives his own thoughts and gets involved with matters though.
"As much as I was in the World Council, there wasn't much clarity about information that was given to us," he stated.
"I have to look into it, first of all, and I will make sure that my holiday won't be that long. I will make sure I read it and I prepare, because you're talking about the future of the pinnacle discipline in motorsport.
"I have to listen, I have to read it first, and also with the input of the manufacturers. So I cannot give you any direction unless I read, unless I know what's going on honestly.
"If I say anything, I'm blind now to say anything, so I have to go back and then come back to you. Give me a few months and then I will answer your question clearly."