A new lighting system that could open the door for more F1 night races has been pioneered.
Swiss debris fence manufacturer Geobrugg, in conjunction with lighting company DZ Engineering SRL – current suppliers to the Singapore Grand Prix – have created a new cost-effective lighting system which can be utilised at most race circuits around the world.
It works by lights being attached to long poles which can then be fixed to the FIA-homologated catch fencing at both the top, via stabilisation struts, and the bottom for stability.
Such integration of systems that already exist is designed to remove the need for circuits to seek bespoke systems elsewhere at vast expense.
"Geobrugg's range of FIA-homologated debris fences have a 'plug in and play' philosophy at their heart, so to develop a new, lighting-friendly system to simplify the process of hosting night races is another positive step forward," said Jochen Braunwarth, Geobrugg's Director of Motorsport Solutions, quoted by Motorsport Week.
"It also links into another key element of our ethos, which is cost-effectiveness. Night races can be expensive, particularly on temporary venues such as street circuits, so by combining the costs of those two systems together we could see an increased feasibility for these events to take place."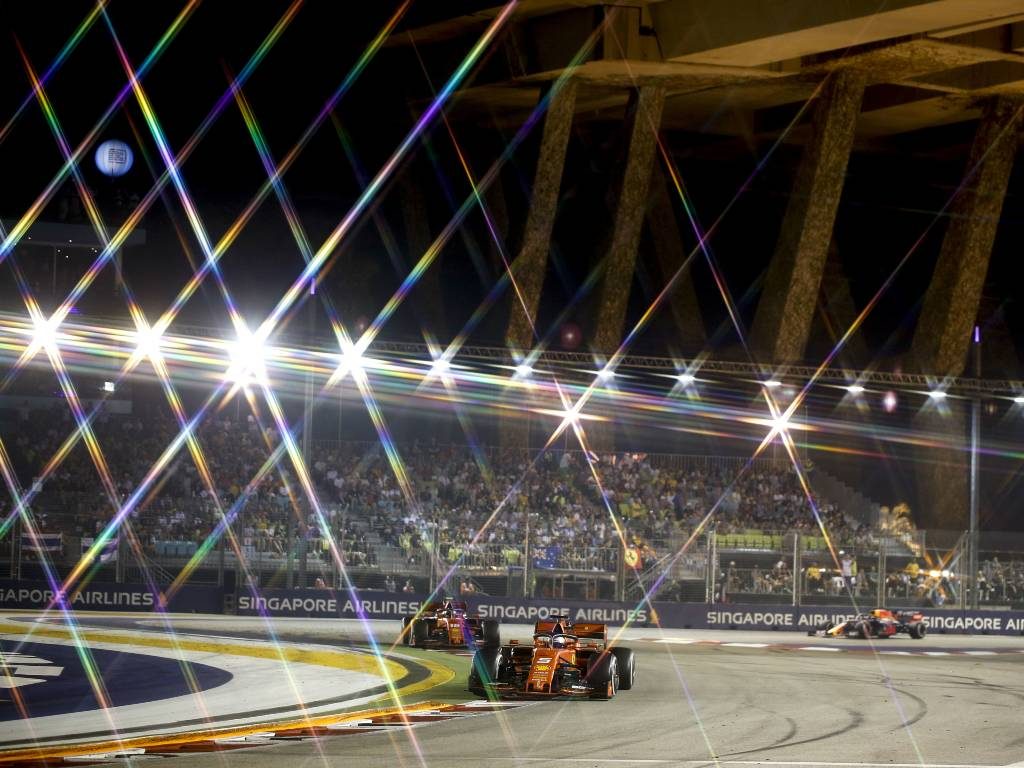 The intention is to use the system in non-spectator areas, or areas with limited space for installation of other resource-heavy systems.
Several crash tests have also taken place to ensure the viability of the design. One test included launching a one-tonne car at 120kph, which showed no movement to the lighting poles which were positioned at various distances.
Roberto Grilli, General Manager of DZ Engineering, added: "We are very satisfied with the system's performance during both crash tests and it's been a great exercise to combine our resources with Geobrugg to open up a new avenue of development in this area.
"I hope this means other championships get to benefit from spectacular night races that appeal to fans worldwide."
Formula 1 held its first night race in Singapore in 2008. Since then, races in Bahrain and Abu Dhabi have been held beneath floodlights, including the last three of the 2020 season.
Next year's inaugural Saudi Arabian Grand Prix, on a street circuit in Jeddah and provisionally scheduled for November 28, is also set to take place at twilight.
Follow us on Twitter @Planet_F1, like our Facebook page and join us on Instagram!