2019 Formula 1 season will end in December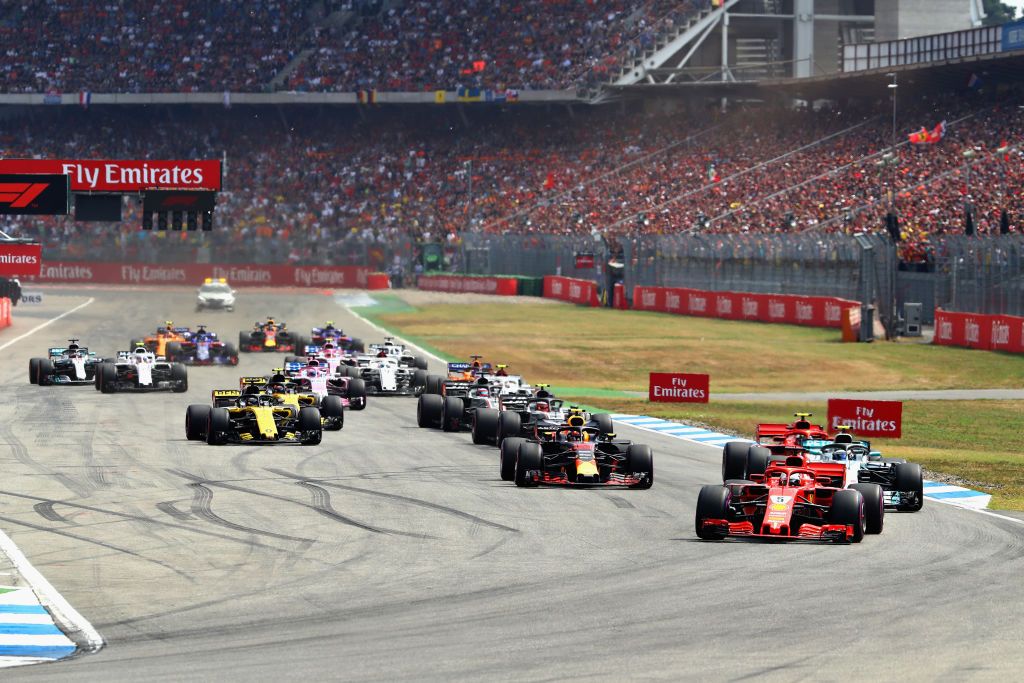 The 2019 Formula 1 season will finish in December, with the German Grand Prix included on the final calendar released by the FIA.
Next year's race calendar has been signed off by F1's governing body, the FIA, following a meeting of its World Motor Sport Council in Paris on Friday.
No changes were made to the 2019 schedule from the draft version released by F1's owner Liberty Media in August.
The record-equalling 21-race calendar has the same order as this year, with the first race taking place in Australia on 17 March and Abu Dhabi hosting the final race of the season on 1 December.
There have only been three later finishes to a season, the last in 1963, and on only two other occasions has the World Championship had so many races, 2016 and this year.
The German Grand Prix has been held in alternate years recently, and there had been doubts about its future with organisers wanting to reduce their race fee.
It will follow the British Grand Prix at Silverstone, which is scheduled for 14 July.
Eleven of the 21 races are in Europe, five in Asia, four in the Americas and one in Australia.
The 1,000th grand prix since F1's inception will take place in China on 14 April, the third race of the season.
2019 calendar:
15-17 March – Melbourne, Australia
29-31 March – Sakhir, Bahrain
12-14 April – Shanghai, China
26-28 April – Baku, Azerbaijan
10-12 May – Barcelona, Spain
23-26 May – Monte Carlo, Monaco
7-9 June – Montreal, Canada
21-23 June – Paul Ricard, France
28-30 June – Spielberg, Austria
12-14 July – Silverstone, Great Britain
26-28 July – Hockenheim, Germany
2-4 August – Budapest, Hungary
30 Aug-1 Sep – Spa-francorchamps, Belgium
6-8 September – Monza, Italy
20-22 September – Marina Bay, Singapore
27-29 September – Sochi, Russia
11-13 October – Suzuka, Japan
25-27 October – Mexico City, Mexico
1-3 November – Austin, United States
15-17 November – Interlagos, Brazil
29 Nov-1 Dec – Abu Dhabi, UAE
Follow us on Twitter @Planet_F1 and like our Facebook page.