Latifi declares season 'starts now' in upgraded FW44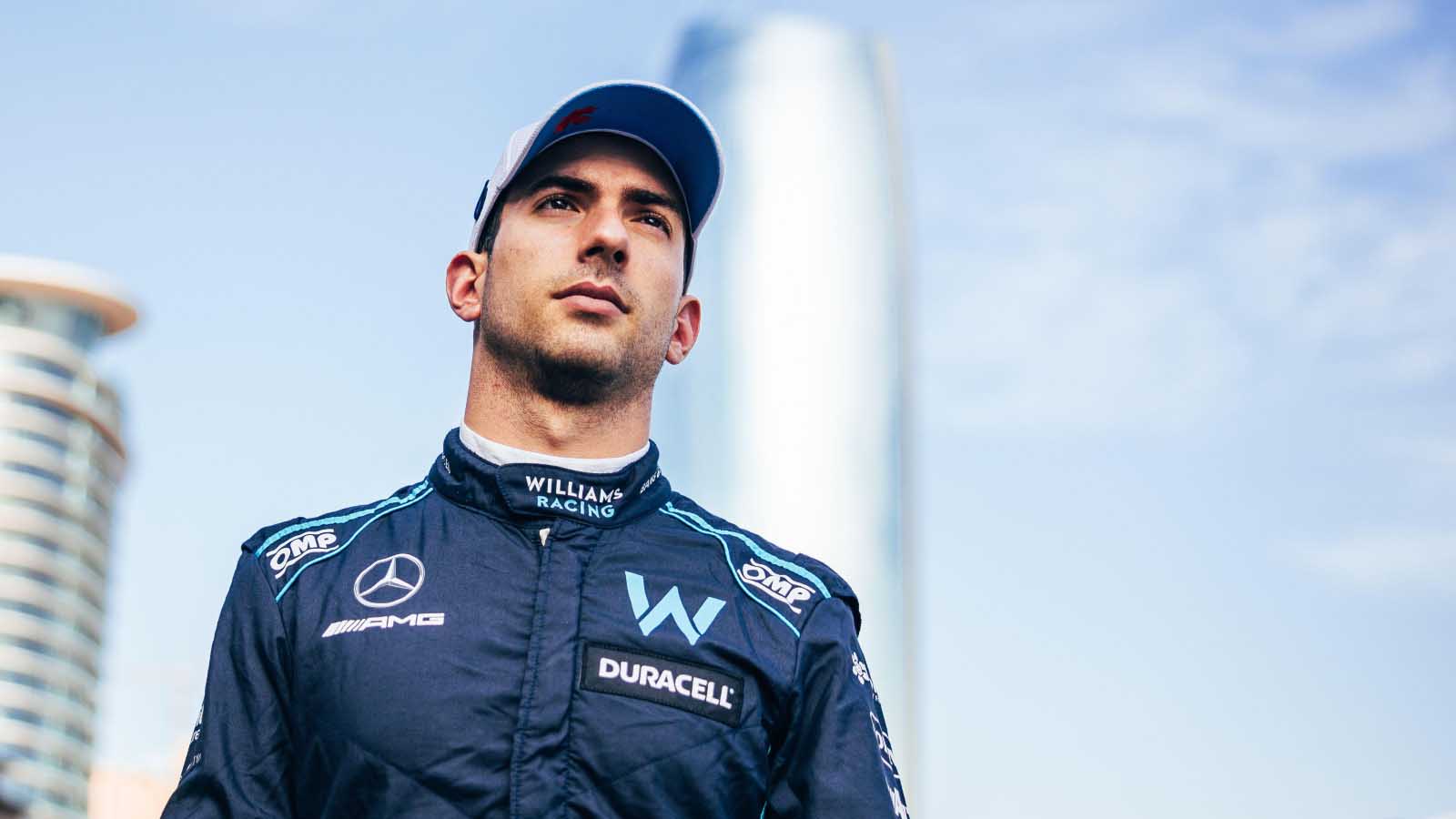 Nicholas Latifi feels his season truly started at the French Grand Prix, where he received the upgraded Williams FW44.
Williams rolled out a heavily modified FW44 back at Silverstone, though at that time, only Alex Albon was behind the wheel of it, with Latifi still using the original version of the challenger.
Latifi finally received the upgrades in France, though did not get the chance to put them to full use.
The Canadian felt that progression to Q2 was coming before encountering problems with the FW44, as well as having to deal with a crooked steering wheel. Latifi then was left as the slowest driver in Q1.
His race too was looking promising until a collision with Kevin Magnussen as he looked to take P14 away from the Haas driver. The resulting damage led to Latifi's retirement from the race.
Nonetheless, he had enough time behind the wheel to determine that he is now back in the game.
"It's the first time in a long time that Alex and I had the same car," he said, quoted by Motorsport.com.
"In fresh air I was much faster. It's a shame we had to start from so far back because I think we could have qualified further ahead.
"So I take the good pace as something positive. Since we changed the chassis, I'm no longer half a second or three-quarters of a second away, I'm now where I should be.
"Already in the past races I was on par, if you take out the update. So the season can really start now.
"In the race I felt I was the quicker of the two cars and in qualifying I would have done a similar time [to Albon] if it wasn't for the problems. The start of the season was quite strange, which we still need to understand. I didn't change anything, but the pace is magically there all of a sudden.
"And it's not just compared to Alex, because I've been fighting against cars I've had nothing to do with all year. Today I was much quicker than a lot of them. That gives me confidence, of course, even though we had a bit of bad luck today."
As for the collision with Magnussen, where Latifi had taken the inside line at Turn 1, before the pair made contact at Turn 2, Latifi is adamant that he was not to blame.
"I was definitely not to blame, 100 per cent," he said. "If anything, it was a racing accident.
"I felt like I gave him enough space. It's just a shame because the pace was quite strong and we were faster than him. I got out a bit wide [for Turn 2], but the corner closes anyway."
Highlights from the French Grand Prix
Did Max Verstappen win the French Grand Prix, or did Ferrari and Charles Leclerc throw it away? Probably a bit of both.