Nicholas Latifi adamant he still has a shot at a 2023 Williams seat
The only driver yet to score a point this season, Nicholas Latifi is convinced his days at Williams are not yet numbered.
Latifi joined Williams in 2020, his road to Formula 1 made a little easier by his father Michael Latifi's sponsorship of the team through his Sofina Foods company.
But three years in, it seems the 27-year-old Canadian's time at the team is coming to an end as once again he has not added a single point to the team's 2022 tally.
The only driver without a point on the board, F1's rumour mill has linked Daniel Ricciardo and Mick Schumacher to his race seat while Williams also have up-and-coming F2 star Logan Sargeant on their books.

Latifi, however, is adamant he's not yet done.
The driver reckons if he can score a few points in the coming races, he has a shot at staying with the team in 2023.
"I've been having some discussions with the team for months… and I mean the intention is clear from my side – that I want to stay at the team – and I know what's expected of me and that's just performances," he told the official F1 website.
"I'm sure last weekend it didn't go in the way of helping that, as it was a poor weekend from my side.
"It's just about that. There's going to be no magic, or special one-race outcome that I have to have to secure this seat. It's just about showing the team consistent performances.
"That's at least nice to know because it's clear from my side and I have to deliver on that. It's as simple as that."
Alas Latifi's only consistency of late is that he has been P18 in the past three races running.
Jost Capito throws Nicholas Latifi a lifeline
Williams CEO Jost Capito has thrown the driver a lifeline, telling him if he regains his 2021 form, the form that saw him occasionally take the fight to George Russell, he'll be in the running.
But in the same breath he spoke of Sargeant and that Williams have him as an option as well.
"We have time and various options," Capito told Motorsport-Total.
"Once we can see how Nicky develops with the new package now. It took Nicky a relatively long time to get confidence and trust in the car with the new regulations. At Silverstone, he says, somehow the knot broke.
"So we'll have to see how he develops, because he was really good last year alongside George Russell.
"If he can get that back, there's no reason to talk about replacing him. Now we have to see how he develops and what the alternatives are. We also have a good driver in our academy who can also progress."
That good driver is Sargeant, who Capito says is "developing super well."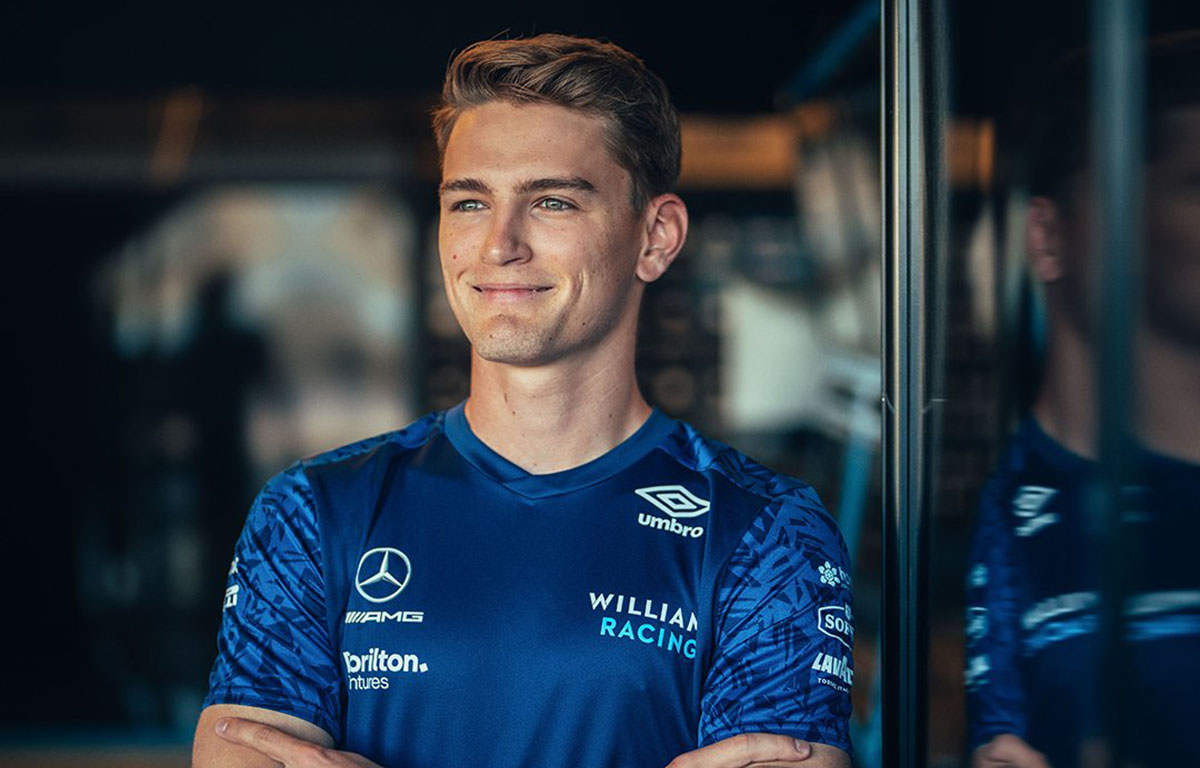 Williams should take the rookie risk
Putting Logan Sargeant in the car with only one year of Formula 2 experience behind him can't be any worse than having Nicholas Latifi in the car.
Sorry for his fans, but that's true… zero points are zero points whether they are (not) scored by a rookie or by a driver with three years of experience.
Latifi has not shone since joining Formula 1 with new signing Alex Albon highlight how dim the Canadian's F1 bulb really is.
Albon joined a team where Latifi was the experienced driver and yet they are sit on four points to none with the Thai-British racer already emerging as Williams' leader.
The more the focus turns to Albon, the less it is on Latifi so the team may as well put a rookie in the car, give Albon that number one spot, and let the 21-year-old American learn from a driver who had to face a lot of hard lessons during his time at Red Bull and clearly learnt from them.
And at the end of the day, Sargeant could not do any worse that Latifi.