Latifi's honest assessment of Williams struggles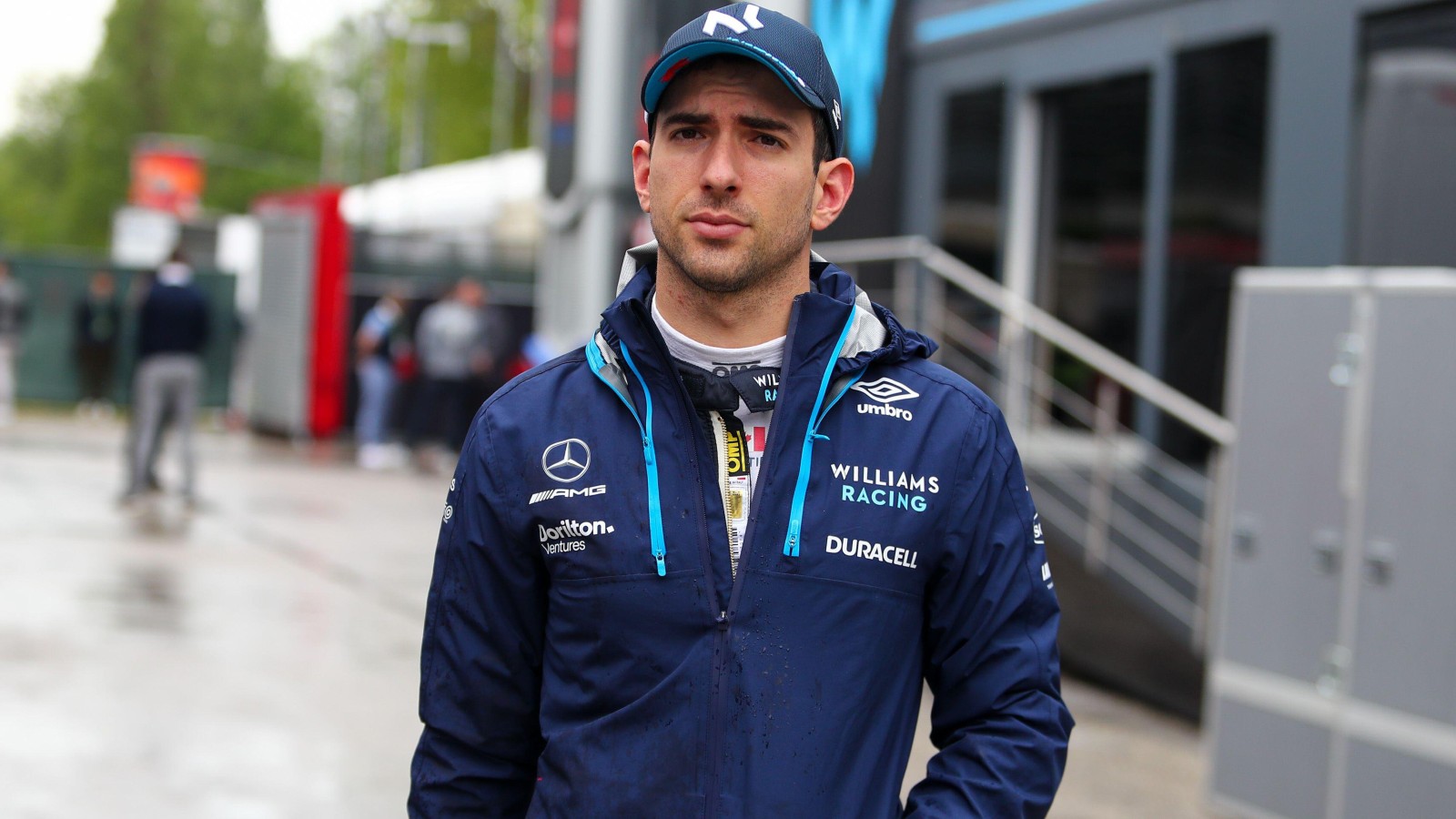 Nicholas Latifi openly admitted that he does not feel comfortable with the FW44 yet after a poor start to the 2022 season.
The Canadian racer arguably came into the best form of his Formula 1 career as the 2021 season approached halfway and beyond, Latifi actually ending the season at a similar performance level to George Russell in the Williams.
That trajectory has very much been in reverse though in 2022, Latifi consistently adrift of new team-mate Alex Albon, his troubles compounded by several big shunts.
Williams boss Jost Capito says the team remain fully behind their driver, with Latifi confessing that he does not have enough confidence in the car underneath him.
"Since Saudi I just haven't had a great feeling with the car, even before the crashes," he said, quoted by Autosport.
"Any driver will say when you don't trust the car underneath, what it's going to do, it can be a very dangerous thing.
"I don't mean in the aspect of safety, I mean in terms of the car catching you out, having incidents, and not being comfortable to push the limits.
"So even when the pace is relatively okay, or strong, it's not necessarily that I still have the feeling like 'okay, I'm happy with the way I feel'. I think that's something that will just come with time."
Latifi was asked to name the areas in which he was struggling with in the FW44, but explained that in every area he does not feel comfortable.
"It's everywhere," he confirmed. "As soon as you're not flat out on the straights, that's when it starts. Alex is clearly more comfortable with the car.
"Regardless of the pace of the car, we know we're missing downforce, we know we're struggling with balance issues. This is clear, but he's doing a better job in managing it.
"I have to get to that level. And, again, for me, it is just a pure feel and confidence thing with the car, it's not driving style, [or that] I'm braking too late, not carrying enough speed, this and that.
"If you don't feel the confidence with the car, you can't begin to work on the more technical aspects, and that'll always be the case. So confidence first, and then everything else is secondary, really."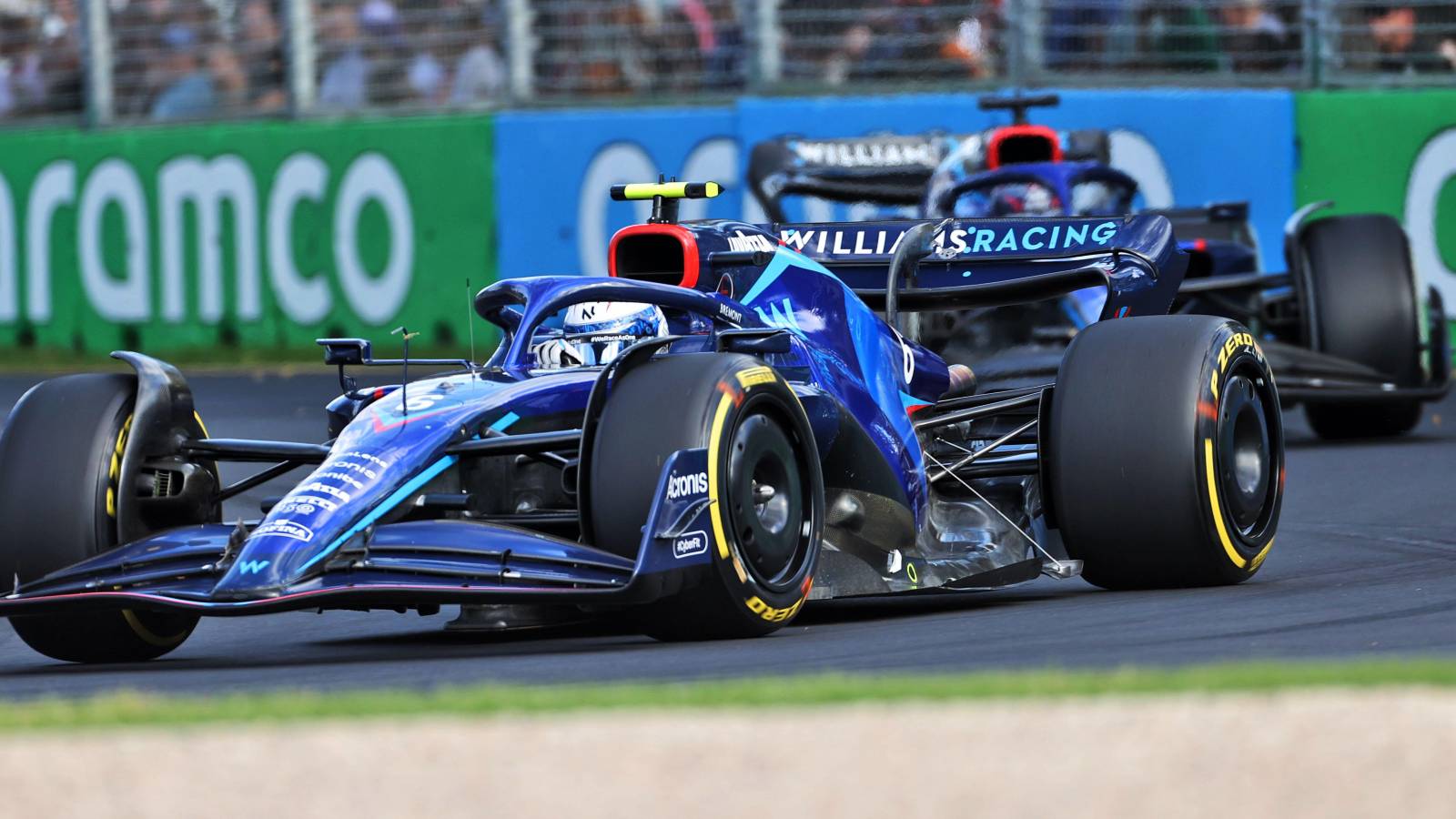 Williams' head of vehicle performance Dave Robson says that the FW44 has shifted in how it behaves under breaking compared to its predecessors, the FW44 staying "pretty flat" thanks to the "low and stiff" ride height, whereas "the rear of the car would have come up a lot" in the past years.
If there was more give in the FW44, then Latifi believes it would help his situation.
However, he knows that he must point the finger at himself too, since Albon is making better use of the FW44.
"For sure, it's going to be a bit of both," he said.
"Obviously, if one driver on the other side of the garage is not happy with the handling of the car, but is at least able to manage it better, you can say that I definitely need to try and get to that level. And that is for sure the case.
"But since Saudi that's not happening, each lap I do I honestly don't feel it's making any progress. There could definitely be some changes to make to maybe bring it a little bit more to me, not in the sense of stabilising the car, because that's not what we need to do. We did that in Australia, and it didn't work.
"There are other parameters you can play with, maybe to try and have a more forgiving car. So that's something to think about, going forward."
He added: "The pure feeling I have with the car, its handling tendencies, and how confident I am push it on the limit, even if the balance is not what we want as this team, it's just still not where it needs to be right now."
Asked if the way that Albon is developing the FW44 is taking it away from Latifi's liking, he responded: "Not at all."
Latifi's lack of confidence was summed up at the Emilia Romagna Grand Prix, the Canadian pitting one lap after Albon for dry tyres, concerned about making a mistake around the drying, tricky Imola track.
Albon went on to finish P11, while Latifi was P16.
"Obviously, we were quite close to each other on the first stint," he told reporters after the race.
"And initially when I came out of the pits, I thought I was going to be ahead of him, because he didn't seem anywhere in sight.
"I guess the track was clearly ready for the slicks. But just the overall feeling I still have with the car, just lacking the confidence with it, I was definitely not going to want to be the first one to go [to slicks].
"I was happy to let other people go first, just to confirm it was fine. In the end, I guess that was quite costly for a lot of track time.
"I just lost out with the later stop. For me, it's just about the positives of the pace I'll take from today. Whether you finished P11 or P12, or P18, it makes no difference to us right now."
Is Latifi's position at Williams under threat
Nicholas Latifi's position with Williams is said to be secure, but maybe the idea of a replacement should be thrown out there.