Latifi on Q3 debut: 'Team got things right at the right time'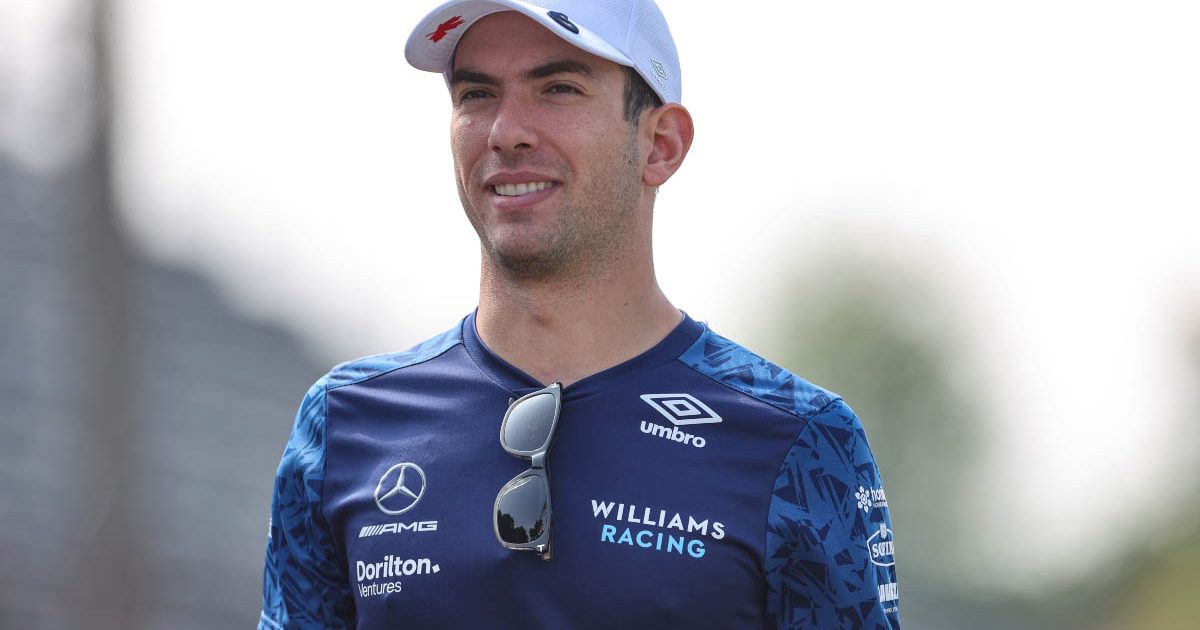 Nicholas Latifi said the Williams team got it right at the right time as he secured a top-10 qualifying position for the first time in his F1 career.
The Williams driver made it to Q3 before finishing 10th ahead of Sunday's British Grand Prix. The result was in stark contrast to that of his team-mate Alex Albon, who exited during Q1.
Before the session, Latifi had been the only driver on the grid not to have made it to the final qualifying round this season but thankfully for him, and his future in the sport, that is no longer the case.
Speaking after qualifying, the 27-year-old said it was a case of the team getting it right when it mattered and in previous years, luck had not always gone his way.
"I wouldn't go as confident as to say I was expecting it (the Q3 appearance) to come with how the year has gone so far," he told Sky Sports F1. "This year has obviously been very, very, very tricky for sure.
"A fast car in the dry is still a fast car in the wet and a slow car in the dry is still a slow car in the wet, but there are many other aspects people can get right or wrong and I think we just managed as a team to get the things we needed to right at the right time.
A very happy @NicholasLatifi reacts to his first Q3 in @F1 😁#WeAreWilliams #BritishGP pic.twitter.com/QLeAVJAOTf

— Williams Racing (@WilliamsRacing) July 2, 2022
"Track positioning was very, very important for both Q1 and Q2, especially when conditions deteriorated, and it was just really good for me.
"You always hope when it feels good on track that the lap time translates into that and it hasn't been the case always so far this year, so it was nice to see I was always where I kind of wanted to be and hoping to be. Q2 was already a great achievement and Q3 was, I think, more than we could have hoped for."
Albon was running upgrades on his car which did not perform quite as the team may have expected. Latifi said he was keeping one eye on his team-mate knowing those same upgrades would be coming his way in the near future.
"We'll see what happens in the debrief but I think naturally in the wet, we are always gonna see cars qualify out of position. So I think if it was a dry session, it probably would have shone through a little bit more.
"Am I the 10th fastest car on the grid on paper? Absolutely not. So there are cars with much, much more downforce that are better behind me.
"It's not been necessarily the easiest weekend for the team to really understand and quantify what this new upgrade package is bringing, especially with the wind, but there are some positive signs you've seen already from it. So that's obviously encouraging.
"I'm watching with a keen eye as well because I know I'll be getting that in a few races."